Carbon emissions rise at fastest rate since 2011, as extreme weather drives up fossil fuel use
BP report highlights 'growing mismatch' between calls for action on climate change and pace of progress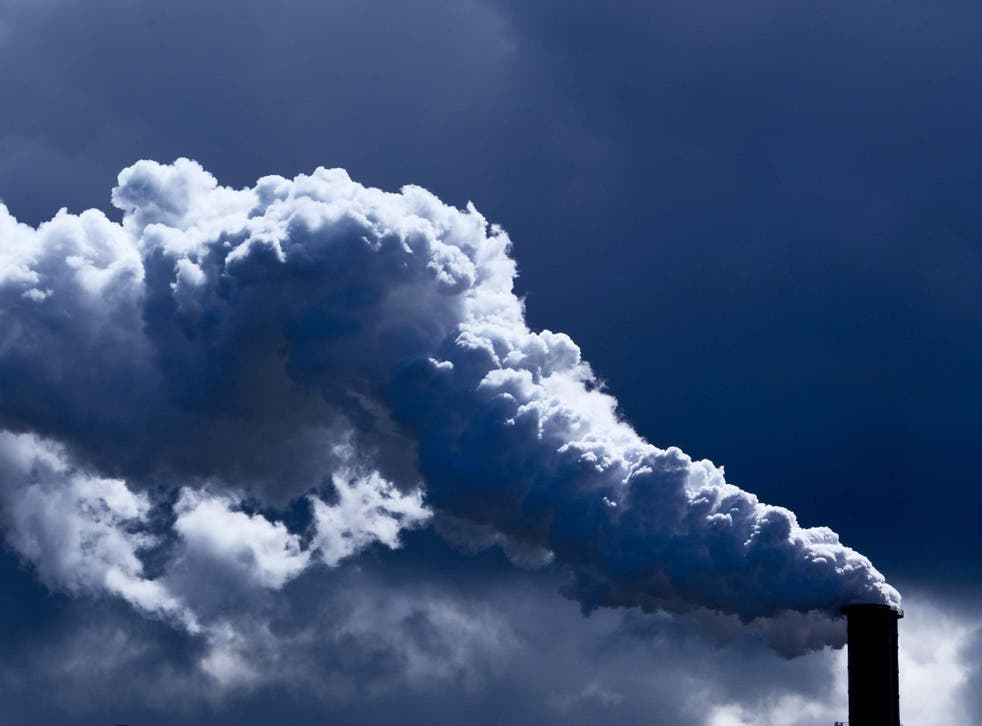 Global carbon emissions rose at their fastest rate since 2011 last year, according to the latest report by oil giant BP.
Extreme temperatures around the globe drove a sharp acceleration in energy demand in the past 12 months, as the company warned that the world risks losing the fight against climate change.
As energy consumption grew, the greenhouse gas emissions caused by burning of fossil fuels, which account for around two-thirds of total emissions, rose by 2 per cent in 2018.
"It's clear we're on an unstable path with carbon emissions rising at their fastest rate since 2011," said BP's chief economist Spencer Dale in a briefing ahead of the release of the 2019 Statistical Review of World Energy.
While global economic activity cooled last year, energy demand growth was driven by a sharp increase in abnormally hot and cold days around the world, which in turn led consumers to use more energy for cooling and heating.
Coral reefs: Trying to combat climate change damage

Show all 25
Parts of the northern hemisphere were hit by freezing cold weather fronts last winter, only to face record temperatures in summer that resulted in vast fires and droughts.
The 2.9 per cent rise in energy demand in 2018, the fastest rate since 2010, is a huge blow to global efforts to meet the UN-backed Paris climate agreement to limit global warming by sharply reducing carbon emissions by the end of the century.
China, India and the US accounted for around two-thirds of the growth in energy demand. In the US, demand rose by 3.5 per cent – the fastest rate in 30 years following a decade of declines.
Greta Thunberg says climate change message is 'clearly not getting through' in speech to MPs
While 2018 saw another sharp pick up in renewable power such as wind and solar, continued growth in oil, gas and coal consumption meant that overall, the world's energy mix remained "depressingly" flat, said Mr Dale.
"There is a growing mismatch between societal demands for action on climate change and the actual pace of progress," he added.
UK-based BP and its rival oil and gas companies have faced growing pressure from investors and climate activists to meet the Paris climate change goals.
Earlier this year, BP agreed to increase its disclosure on emissions, set targets to reduce them and show how future investments meet the Paris goals. But investors and activists have said it needs to do more.
Outgoing prime minister Theresa May will set out legislation in Parliament on Wednesday to create a target to cut emissions to "net zero" by 2050.
The statutory instrument will amend the existing goal to cut climate pollution by 80 per cent by the middle of the century, which was agreed by MPs under the Climate Change Act in 2008.
The move comes after the government's advisory Committee on Climate Change called for the new legal target to be brought in as soon as possible and to urgently ramp up action to cut emissions.
Hitting net zero could mean an end to heating of homes with traditional gas boilers, more green electricity, and a switch from petrol and diesel cars to electric vehicles, walking and cycling. It could also require people to eat less meat and dairy and take fewer flights.
Additional reporting by Reuters
Join our new commenting forum
Join thought-provoking conversations, follow other Independent readers and see their replies