Each car in London costs NHS and society £8,000 due to air pollution, report finds
'We know the health impacts of air pollution, and now the economic case for cleaning up the air we breathe has been laid bare'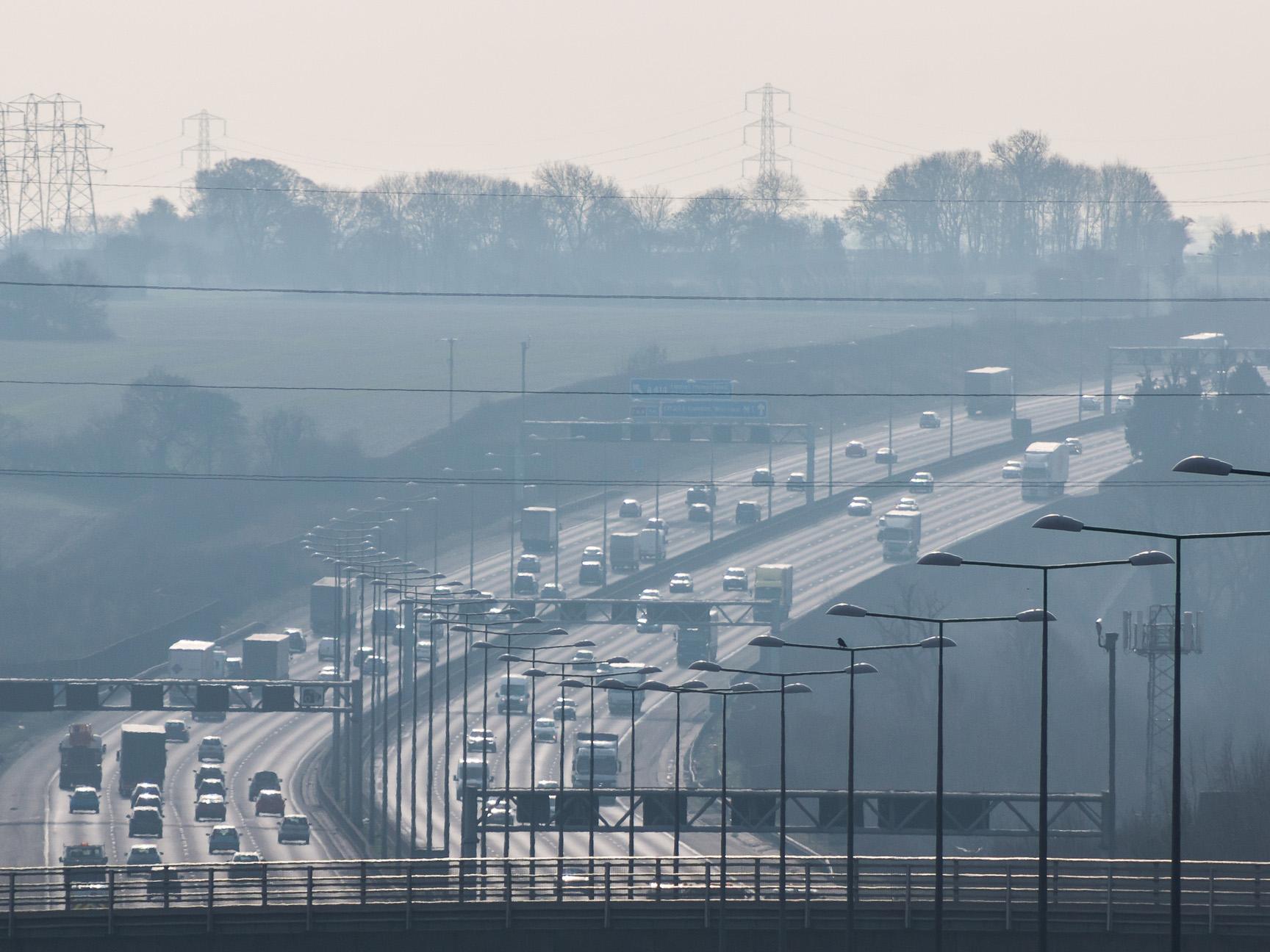 Air pollution from cars and vans racks up health bills of nearly £6bn every year in the UK, according to a new report by researchers at the universities of Oxford and Bath.
The costs to both the NHS and society at large were highest in cities, and diesel vehicles were the worst offenders in terms of harmful pollutants.
In total, the scientists concluded the health cost of an average car in inner London over the vehicle's lifetime was nearly £8,000. For diesel cars this figure was nearly double.
Pollutants emitted by these vehicles such as nitrogen dioxide and particulate matter, or PM2.5, have been linked with an array of health risks including lung cancer and heart disease.
The report was released ahead of Clean Air Day on 21 June, an event launched by the environmental charity Global Action Plan to raise awareness of air pollution and the harm it causes.
On average across the country, health costs from air pollution that could be attributed to a typical UK car running on fossil fuels over its 14-year lifetime amount to £1,640, while a van costs £5,107 over its nine years on the road.
Battery-powered electric vehicles are much less dangerous to health because they create no tailpipe emissions, though they still generate polluting particles through wear on tyres and braking.
The health damage from emissions from diesel vehicles, which produce far more nitrogen dioxide and particulate matter, is about five times higher than petrol vehicles and 20 times greater than for electric vehicles.
Thick smog engulfs New Delhi as air pollution peaks in the city
Show all 10
Air pollution is linked to about 40,000 premature deaths each year in the UK, compared with 98,000 preventable deaths a year which are attributable to smoking, the report said.
About a quarter of the problem is caused by cars and vans, according to the researchers, with costs incurred from early deaths as well as hospital admissions and treatment of illnesses related to breathing dirty air.
Nearly 90 per cent of all the health costs associated with pollution from cars and vans are down to diesel vehicles.
"Our research for the first time illustrates the individual cost that each car and van has on the NHS and wider society," said Dr Alistair Hunt from the University of Bath, one of the report's authors.
"Every time these vehicles are driven, they are having a significant impact on our health."
Dr Christian Brand, from the University of Oxford and UK Energy Research Centre, said: "Cars and vans are responsible for 10,000 early deaths each year, and diesel vehicles are the main problem unfortunately."
Chris Large from Global Action Plan said: "This report clearly illustrates the true cost of air pollution from each petrol and diesel car and van, particularly in inner cities."
He said switching a million cars from diesel to electric would save more than £360m in health costs from local air pollution, while ditching the car for walking or cycling in a quarter of journeys would save £1.1bn.
Theresa May responds to high court ruling that air pollution plan is 'unlawful'
"This demonstrates the impact that people's individual choices can have, so we would look to the government to use Clean Air Day as a springboard for year-round public engagement through its new clean air strategy."
Global Action Plan has found that London tops the league of worst UK cities for costs to the NHS from pollution from cars and vans, totalling £605m, while Birmingham's vehicles cost around £150m.
Alison Cook, director of policy at the British Lung Foundation, said: "We know the health impacts of air pollution, and now the economic case for cleaning up the air we breathe has been laid bare.
"Dirty air is linked to lung cancer, heart disease and respiratory disease. Everyone is at risk. If this isn't evidence enough that we need urgent action, the financial cost of air pollution to society should be."
Martin Tett, environment spokesman at the Local Government Association, said government plans to improve air quality needed to be underpinned by local flexibility and sufficient funding and accompanied by robust national action.
"It is also important that councils have the powers to further tackle air pollution, particularly with regard to clean air zones as well as expanded road and traffic measures.
"If we're to truly tackle air pollution, we need government support to enable us to deliver effective local plans, and robust national action to help the country transition to low-emission vehicles and power."
In February the government's plans to tackle air pollution were declared unlawful after environmental lawyers from ClientEarth challenged official proposals for reducing illegal levels of harmful nitrogen dioxide.
The new report comes shortly after the government's latest plan to cut air pollution – which did not incorporate transport – was branded "inadequate" by campaigners.
A separate plan that covers emissions from vehicles is set to be published shortly.
Additional reporting by PA.
Join our commenting forum
Join thought-provoking conversations, follow other Independent readers and see their replies