Cats vs dogs: Scientists confirm that felines are better... from an evolutionary perspective
The cat family has historically been much better at surviving than the dog clan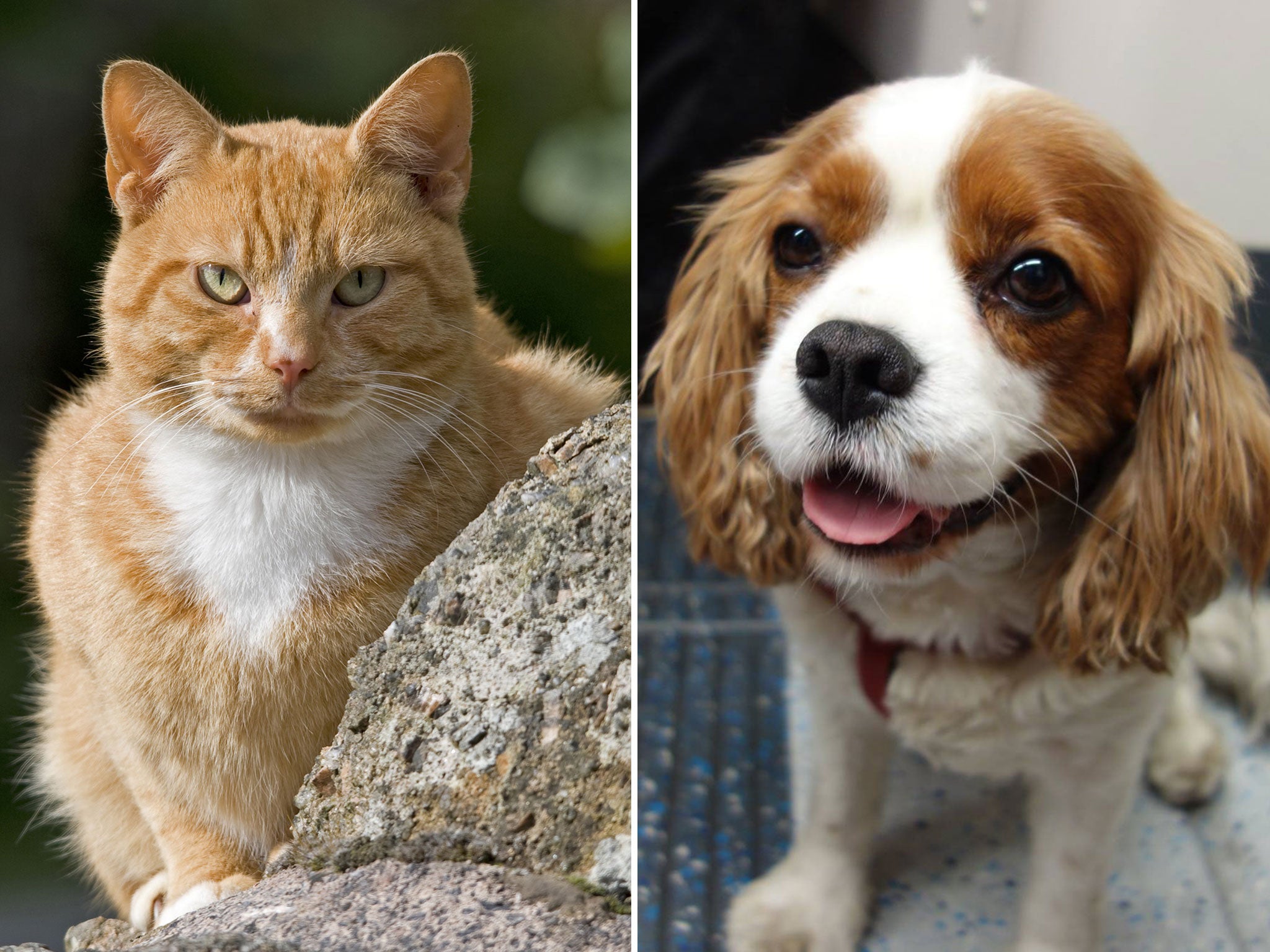 It's the debate that has long divided animal lovers. Now scientists have confirmed that cats really are better than dogs – at least from an evolutionary perspective.
A groundbreaking study of 2,000 ancient fossils reveals that felids – the cat family – have historically been much better at surviving than the "canid" dog clan, and often at the latter's expense.
The research finds that cats have played a significant role in making 40 dog species extinct, outcompeting them for scarce food supplies because they are generally more effective hunters. But researchers found no evidence that dogs have wiped out a single cat species.
The dog family – which includes the wolves from which today's domesticated dogs are descended – originated in North America about 40 million years ago and reached a maximum diversity around 20 million years later, when there were more than 30 species on the continent. At that point, the cat family arrived from Asia.
"The arrival of cats to North America had a deadly impact on the diversity of the dog family. We usually expect changes in climate to play the overwhelming role in the evolution of species. Instead, competition among different carnivore species proved to be even more important for the dogs," said the report's lead author, Dr Daniele Silvestro, of the University of Lausanne in Switzerland.
The influx of cats prompted a period of dramatic decline among the dog clan. This has left North America with just nine species of wild dog today, comprising different variations of wolves and foxes, according to the fossil analysis published in the journal PNAS.
Dr Silvestro says it is unclear exactly why, when times were tough, the cats were able to see off dogs so comprehensively. But he believed it could be something to do with the retractable claws that ancient cats have passed down to their domesticated descendants, but which dogs don't have.
Millions of years ago, some dog species, such as wolves, were effective killing machines, chasing down their prey at high speed and devouring it. All surviving dog species fall into this "runner" camp.
But other dog species ambushed their prey in a manner similar to the cat family. However, these dogs weren't as good as the cats at this technique – and all the canid species who used it are now extinct.
Dr Silvestro explained: "The cats have retractable claws which they only pull out when they catch their prey. This means they don't wear them out and they can keep them sharp. But the dogs can't do this, so they are at a disadvantage to the cats in an ambush situation."
The evolutionary success of carnivorous animals is strongly linked to their ability to obtain food, meaning that there can be significant competition for prey when there is insufficient supply for the population.
"Felids must have been more efficient predators than most of the extinct species in the dog family," the report concluded.
Join our commenting forum
Join thought-provoking conversations, follow other Independent readers and see their replies