Caudrilla withdraws applications to frack in Lancashire after encountering problems with radioactive waste disposal
Tom Bawden
Monday 27 January 2014 18:47 Comments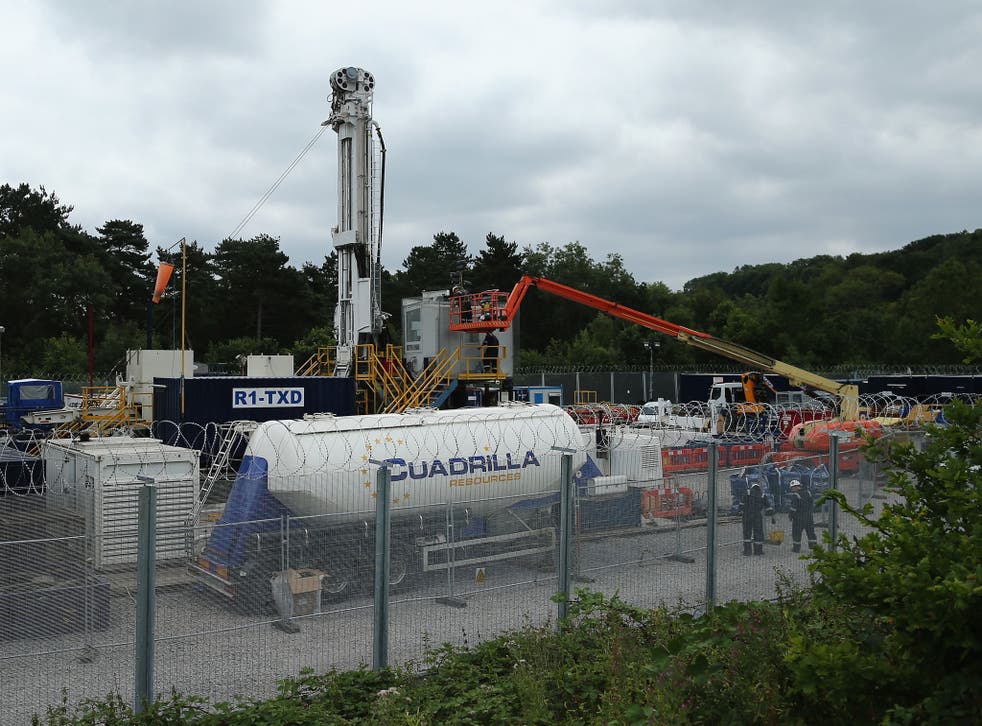 Cuadrilla, the fracking company responsible for a series of earth tremors around Blackpool in 2011, has withdrawn applications for permits to frack in Lancashire after problems surfaced relating to the disposal of radioactive waste.
Hydraulic fracturing – or fracking – releases gas or oil from shale by blasting a mixture of sand, chemicals and water into the rock.
The process produces huge amounts of waste water that contains, among other things, low-level naturally-occurring radiation.
Industry regulator, the Environment Agency, has said that it will not grant a radioactive substances permit until it is sure that the water would be disposed of safely.
When Cuadrilla fracked near Blackpool it found traces of naturally occuring uranium and thorium, as well as levels of radium that were 90 times higher than naturally occurs in drinking water.
Previously, regulations classed the waste water as industrial effluent, allowing Cuadrilla to pour two million gallons into the Manchester Ship Canal after being processed at the Davyhulme treatment works at Trafford.
However, "flowback water" has been re-classified as radioactive waste following European regulations which came into force in October 2011. This means the operator now needs a permit to safely dispose of the waste.
A Cuadrilla spokesman said the group was preparing new permits to meet the revised guidelines.
"Following recent changes in the Environment Agency's guidance on permits and an ongoing review of our exploration programme, we have decided to withdraw the previous permit applications for our sites in Lancashire. We are preparing new permits and will provide further detail when we announce a number of proposed new exploration sites."
Register for free to continue reading
Registration is a free and easy way to support our truly independent journalism
By registering, you will also enjoy limited access to Premium articles, exclusive newsletters, commenting, and virtual events with our leading journalists
Already have an account? sign in
Join our new commenting forum
Join thought-provoking conversations, follow other Independent readers and see their replies