Caught red-handed? Burglary suspect captured on BBC wildlife presenter Simon King's 'fox family' camera
Police said to be 'delighted' by footage from camera which streams 24-hours-a-day to the TV presenter's website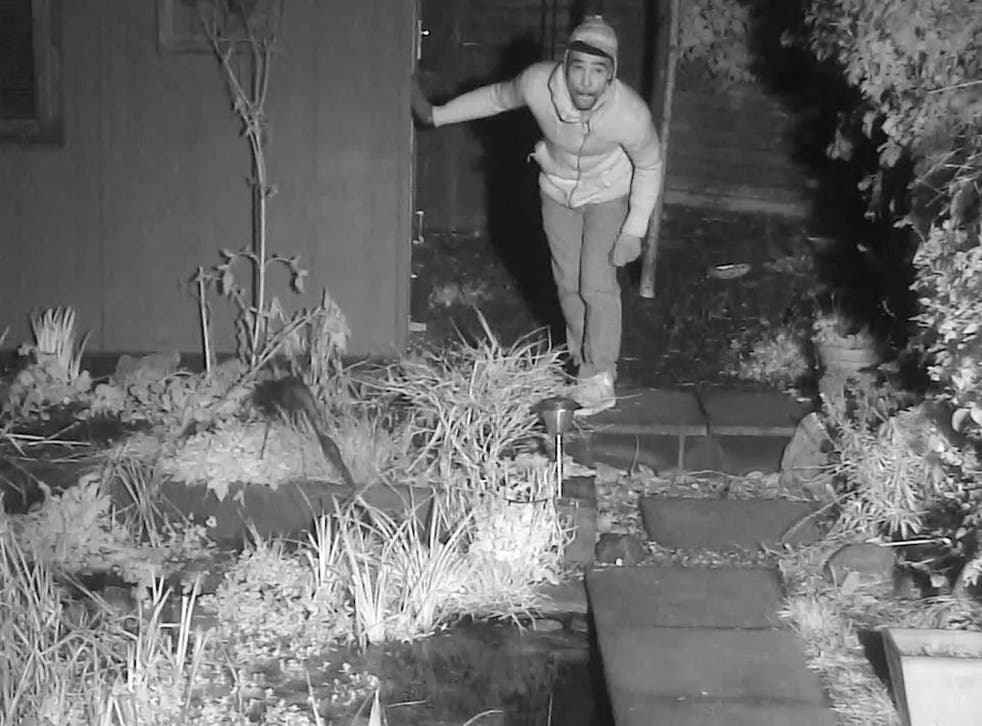 Police were said to be "delighted" after footage of a burglary suspect was captured by a TV wildlife presenter's webcam.
Images taken from Simon King's live-streaming project showed a man climbing over a fence and making off across a back garden in south London that is better known as being home to a group of foxes.
A spokesperson for the Metropolitan police confirmed that they wanted to speak to the man captured in the footage, which coincided with a burglary at a neighbouring house in the early hours of Sunday morning.
Officers said the clip was filmed at 3.46am in Herne Hill, south London using "a 'Fox Family' camera installed by television presenter Simon King", and appealed to the public for help identifying the man "in connection with a burglary investigation".
King later tweeted that police were "delighted" with the "quality of evidence" he was able to provide.
The Fox Family Cam project, which streams live 24-hours-a-day to King's website, is one a number of wildlife-spotting feeds maintained by King which also include River Cam and Badger Fox Feeder Cam.
Watch: Not a very convincing fox
King said he used a high-definition wall-mounted Axis PTZ camera to film the animals in the Herne Hill garden, with motion-sensitive software "recording all movement".
The expert has previously featured in various BBC wildlife programmes including Springwatch, Big Cat Diary and Planet Earth.
He told BBC News: "I understand that a neighbour of our urban fox family residence was burgled and our cameras captured the possible suspect.
"Anyone can view our network of webcams live through our website and they will often see animals doing the strangest of things - but this is taking it one stage further.
"I hope the police are able to make use of the images and that this matter is resolved with as little disruption as possible for all concerned."
Police have said they believe a burglar was disturbed during the break-in and nothing was taken from the property.
A spokesperson said anyone who has any information should contact PC Marie Hamilton at Southwark's Serious Acquisitive Crime Unit on 020 7232 7060, or Crimestoppers anonymously on 0800 555111.
Register for free to continue reading
Registration is a free and easy way to support our truly independent journalism
By registering, you will also enjoy limited access to Premium articles, exclusive newsletters, commenting, and virtual events with our leading journalists
Already have an account? sign in