Changing river course alters Uganda-DR Congo border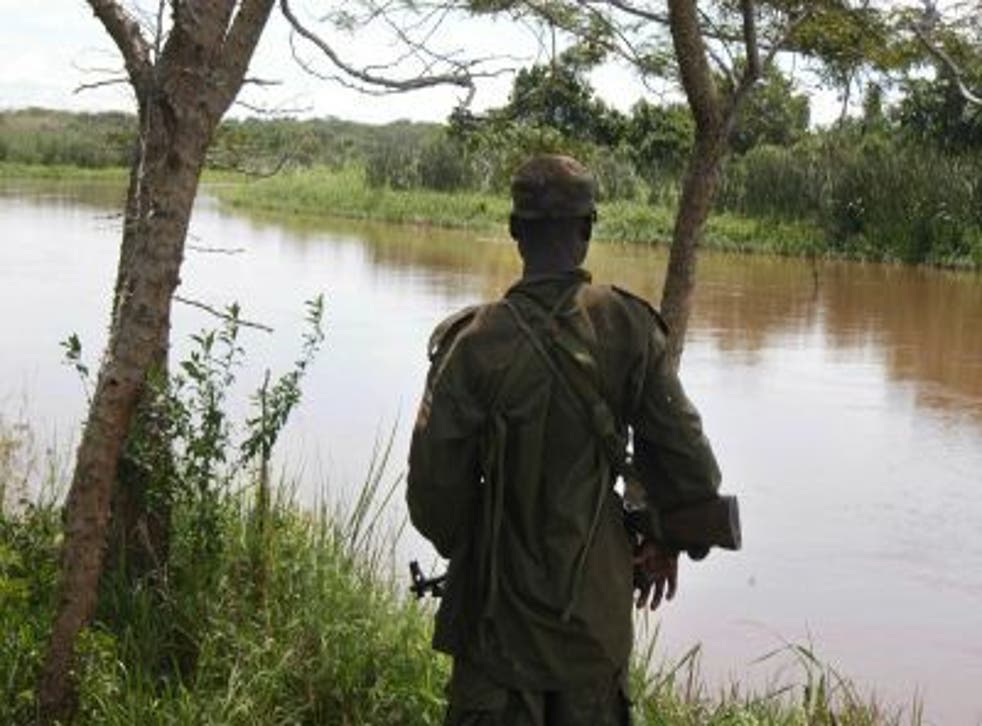 The changing course of a river marking the natural border between Uganda and the Democratic Republic of Congo has caused boundary confusion in an oil rich area, a Ugandan official told AFP Tuesday.
River Semliki has changed course several times since 1960 as rising water volumes sparked by melting mountain snow caps cause meandering and alteration of the boundary.
"We never had an official boundary. The colonialists just said 'use the river' and that is what we had always gone with," said Goreti Kitutu of the National Environmental Management Authority.
"But we used 1960 satellite images and we saw that the river has changed course more than 100 times since then. Lower down Uganda has lost territory, but closer to Lake Albert it is Congo that has lost," she explained, adding that Uganda has likely gained 50 square kilometers (19 square miles) of territory.
She said that several communities that used to be Ugandan are now Congolese and a telephone line pole which was installed by Ugandans decades ago now lies within DR Congo.
Run-off from the ice caps on the Rwenzori mountains is one of the Semliki's major tributaries, but as temperatures have risen in recent years, water has rushed down the mountain with increasingly high volume causing erosion on the river banks and redirection of its course, Kitutu said.
"Our research shows that the river has widened by an average of 10 meters." The implications of the Semliki's changing course are more than just environmental.
"This can lead to conflict. We know there is oil underneath and around Lake Albert and once oil is involved you never know what can happen," she said.
Exploration companies have discovered at least 1.5 billion barrels of oil on the Ugandan shore of Lake Albert. But exploration is expected to continue southwest of the lake, where the Semliki divides the two countries.
According to research conducted by the Climate Change Unit and Uganda's water ministry, 198.5 hectares of ice disappeared between 1906 and 2006 on Mount Speke, one the highest peaks on the Rwenzori range.
Most of the melting occurred after 1987.
There is an ongoing bilateral effort to more accurately define the Ugandan border with DR Congo, but the team has not yet released its findings.
Join our new commenting forum
Join thought-provoking conversations, follow other Independent readers and see their replies