Chief vet under fire for badger cull advice
Royal College members say extending cull could extend suffering and further spread TB
Tom Bawden
Monday 28 October 2013 19:35 Comments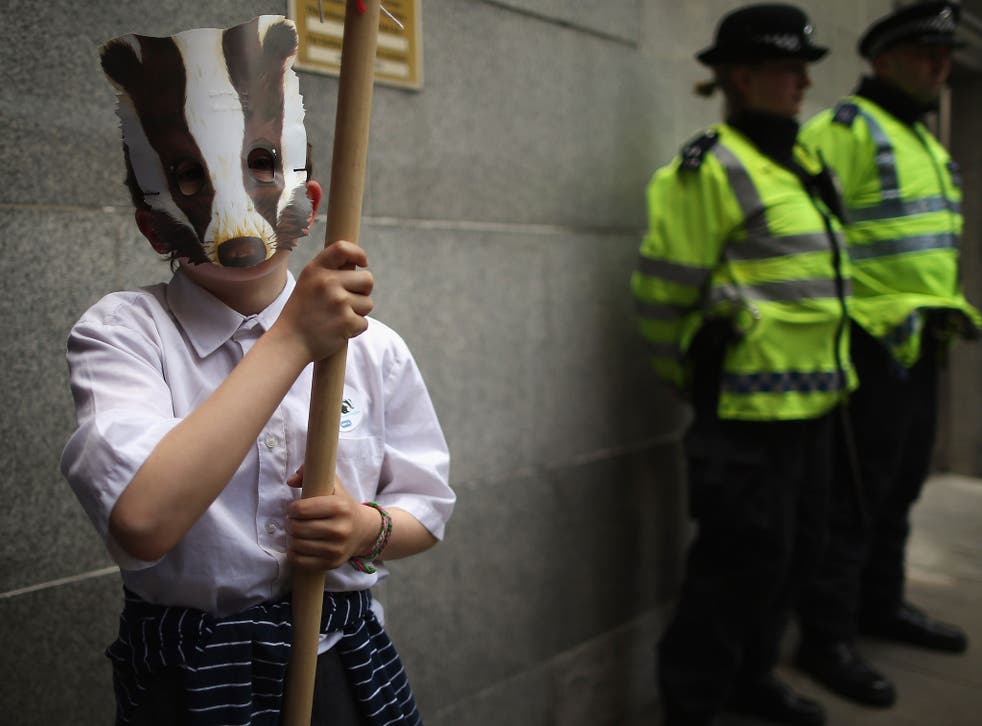 The Government's beleaguered badger cull suffered a further blow to its credibility today after 10 members of the Royal College of Veterinary Surgeons accused Britain's chief vet of bringing their profession into disrepute.
Nigel Gibbens, the Chief Veterinary Officer, advised the Government to seek an extension to its six-week trial badger cull in Gloucestershire this month after marksmen killed less than half the animals they had targeted in the allotted period. Natural England granted an eight-week extension to the cull which will now continue until 18 December, despite advice from the chairman of its science advisory committee that the shooting should stop.
Mark Jones and nine other members of the Royal College of Veterinary Surgeons wrote in a letter to Mr Gibbens: "We are concerned that the advice you are giving in relation to the results of the pilot badger culls and their extension could result in increased suffering of badgers, and place both badgers and cattle in and around the cull zones at greater risk of contracting bovine tuberculosis."
Badgers are widely believed to help spread bovine tuberculosis between cattle. However, opponents of the cull – and, in turn, its extension – argue that it will be counterproductive as fleeing badgers will help to spread the disease their eradication was intended to reduce. The longer the killing continues, they argue, the more time there is for the so-called "perturbation effect" to spread the disease.
Mr Gibbens defended his position in a letter to the vets, saying the benefits of an extended cull were "likely to outweigh the perturbation impact of leaving a higher badger population".
Mr Jones, who is also the executive director of Humane Society International, said: "My real concern is that the advice the chief vet is giving doesn't take into account the full gamut of the evidence available and I think it should. He's also advised that the cull should be extended without waiting for the results of the expert panel for the initial six-week period."
The concerns raised by Mr Jones and the other vets come after the Environment Secretary, Owen Paterson, this month accused badgers of "moving the goalposts", after he announced that another trial cull – in Somerset – had failed to reach its initial target, because it turned out that the local badger population was much lower than previously estimated.
Register for free to continue reading
Registration is a free and easy way to support our truly independent journalism
By registering, you will also enjoy limited access to Premium articles, exclusive newsletters, commenting, and virtual events with our leading journalists
Already have an account? sign in
Join our new commenting forum
Join thought-provoking conversations, follow other Independent readers and see their replies