China agrees to impose carbon targets by 2016
Beijing's thaw over greenhouse gases seen as major step in battling climate change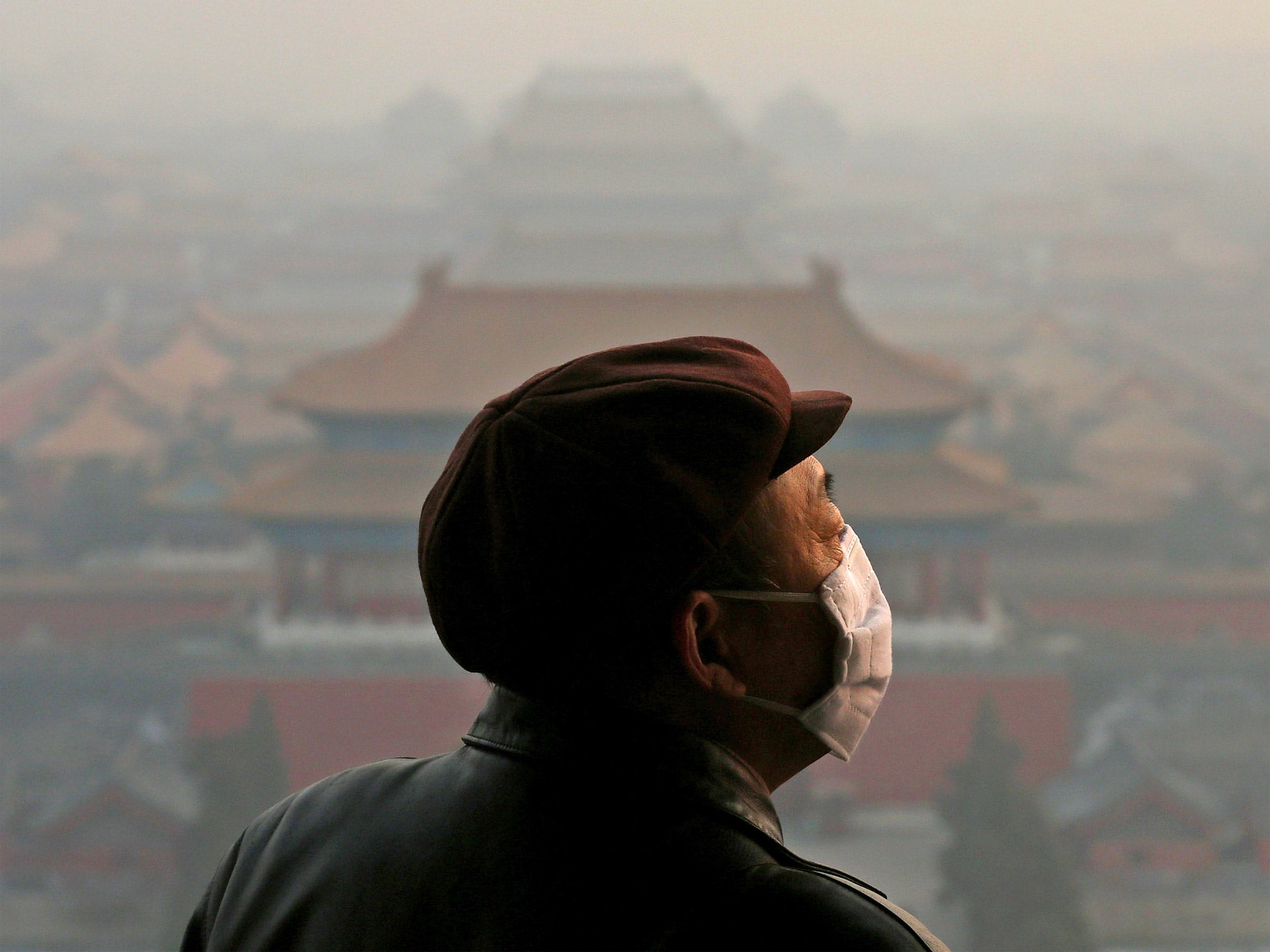 The battle against global warming has received a transformational boost after China, the world's biggest producer of carbon dioxide, proposed to set a cap on its greenhouse gas emissions for the first time.
Under the proposal China, which is responsible for a quarter of the world's carbon emissions, would put a ceiling on greenhouse gas emissions from 2016, in a bid to curb what most scientists agree is the main cause of climate change.
It marks a dramatic change in China's approach to climate change that experts say will make countries around the world more likely to agree to stringent cuts to their carbon emissions in a co-ordinated effort to tackle global warming.
"This is very exciting news," said Lord Stern, chair of the Grantham Research Institute on Climate Change at the London School of Economics.
"Such an important move should encourage all countries, and particularly the other large emitters such as the United States, to take stronger action on climate change. And it improves the prospects for a strong international treaty being agreed at the United Nations climate change summit in 2015," added Lord Stern, who, in his 2006 report for the UK government on the financial implications of climate change, produced what many regard as the world's single most influential political document on the subject.
Nearly 200 countries around the world have pledged to agree legally binding targets to reduce their emissions at the next significant climate change summit in Paris in 2015.
Without a robust global agreement experts say there is virtually no prospect of keep global warming to 2C - beyond which most experts agree the consequences become increasingly disastrous.
Doug Parr, Greenpeace's chief scientist, said: "This is a big shift in China's position and should unblock the standoff between the US and China in the global climate change negotiations. Without an agreement between these two major players it is hard to see how an agreement can be reached in 2015."
The US is the world's second biggest emitter of carbon dioxide, accounting for 17.6 per cent of the global total, while the UK makes up 1.6 per cent.
Climate and Energy Change Secretary Ed Davey told The Independent that China's changing attitude to climate change has made him increasingly confident that a deal can be reached in 2015.
"At the end of last year the Chinese leadership changed and started talking about creating an 'ecological civilisation'. This doesn't mean they have signed up to every bit of the climate change talks, but it means they recognise that their economic model has to take account of pollution and the environment and that damage that it's doing to people's health," Mr Davey said.
"I'm really much more confident than many people about our ability to get an ambitious climate change deal done in 2015. Obama in his second term clearly wants to act on this and there has been a fantastic and dramatic change in America's position. Taken together with China's change, the tectonic plates of global climate change negotiations are really shifting," Mr Davey added.
Mr Davey said he wants the UK to take a leading part in the global climate change discussions as part of the European negotiating block. However, he said he was concerned that the rise of the climate sceptic Ukip party could drag members of the Tory right in that direction and damage Britain's credibility in debate on global warming.
Elliot Diringer, of the Centre for Climate and Energy Solutions think tank in Virginia in the US, said China's move towards a cap was "encouraging news and definitely a move in the right direction" but said its true impact would depend on the level of the ceiling.
The proposal to introduce the cap has been made by China's National Development and Reform Commission (NDRC), agency responsible for planning the country's social and economic development. Although the proposal needs to be accepted by China's cabinet, the State Council, for it to be adopted but experts said the agency is extremely influential and is working with a government that appears to be increasingly committed to the environment. The agency also said it now expects China's greenhouse emissions to peak in 2025, five years earlier than its previous estimate.
China has agreed to cut its so-called carbon intensity - the amount of CO2 produced per dollar of economic output - by about 40 per cent by 2020, compared to 2005 levels. However, this still allows for a considerable increase in emissions, albeit it at a slower pace. The cap proposed by NDRC would represent the first time China has committed to cut its absolute emissions - something that the US has failed to do.
Lord Stern said the move was a further sign that the EU "is losing its global leadership position on climate policy through its vacillation".
Join our commenting forum
Join thought-provoking conversations, follow other Independent readers and see their replies