China punishes 1,500 officials for failing on environmental problems
Public anger is growing over levels of smog and environmental degradation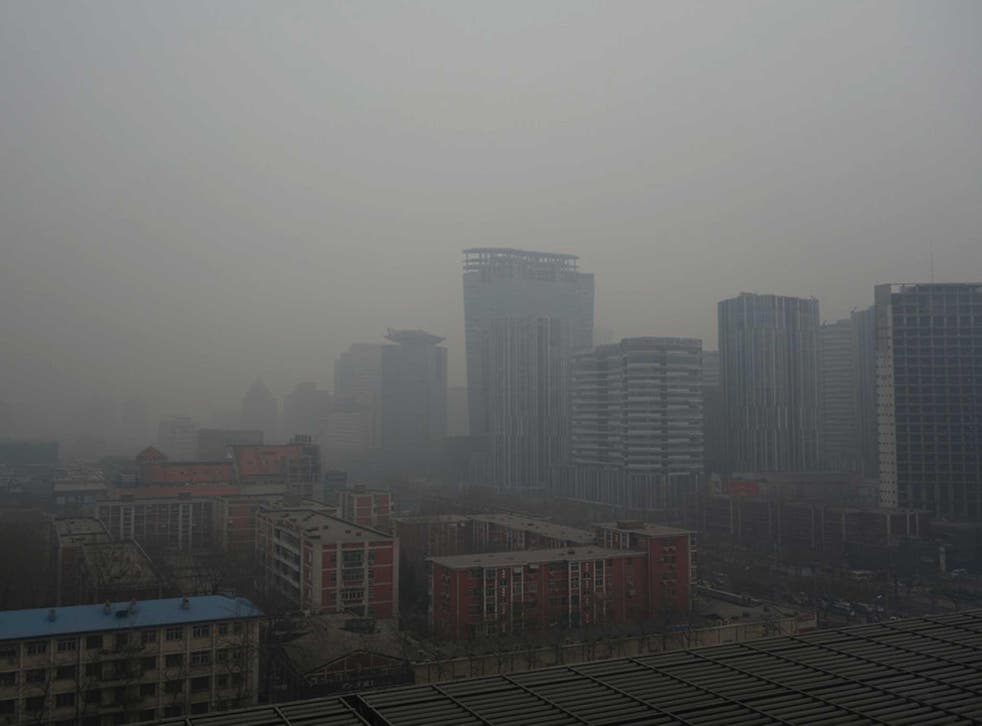 China has called more than 1,500 government officials to account for recent major environmental problems across three provinces.
The move came after recent inspections found insufficient implementation of pollution control efforts, the environmental ministry said, according to Reuters.
The Ministry of Environmental Protection said late on Tuesday that it had received feedback from inspection teams dispatched to Heilongjiang, Henan and Jiangsu provinces, the first group among eight regions the government plans to check.
The country has stepped up its efforts to crackdown on pollution as public anger grows over damaging smog levels and environmental degradation and the ministry has in the past year punished numerous factories and polluting industries.
In a separate notice also issued on Tuesday, the ministry said air quality in the country's smog-hit northern regions worsened in October.
Central Henan province, which faces serious air pollution and an increase of pollutants in some rivers, has held 1,231 people accountable.
And eastern Jiangsu ordered more than 2,700 firms to improve pollution control after finding issues such as poor industrial waste treatment at some chemical plants.
Slack pollution control monitoring and illegal construction in nature reserves was also found in the north-eastern Heilongjiang province, the ministry said.
Meanwhile, authorities in Beijing are warning that heavy pollution will persist in the city this week and say outdoor activities in schools should be stopped and construction projects will be suspended, the Associated Press reported.
The warning comes in the form of an orange alert, the second highest in a four-tier warning system. The alert signifies there will be three consecutive days of smog at particularly dangerous levels on the Chinese capital's air quality index.
Schools were advised to cancel outdoor activities.
The worst countries in the world for air pollution deaths

Show all 10
The warning system is one way authorities are attempting to clean up China's dirty air after decades of breakneck economic growth.
Authorities say they're making progress. Environmental officials in Beijing said on Monday that a key indicator of poor air quality decreased in the first 10 months year-on-year.
Reuters/AP
Register for free to continue reading
Registration is a free and easy way to support our truly independent journalism
By registering, you will also enjoy limited access to Premium articles, exclusive newsletters, commenting, and virtual events with our leading journalists
Already have an account? sign in
Register for free to continue reading
Registration is a free and easy way to support our truly independent journalism
By registering, you will also enjoy limited access to Premium articles, exclusive newsletters, commenting, and virtual events with our leading journalists
Already have an account? sign in
Join our new commenting forum
Join thought-provoking conversations, follow other Independent readers and see their replies