China suspends building of new coal power stations as electricity demand declines
'Why would China buy and burn expensive imported coal when they can generate renewable energy for nothing?' expert says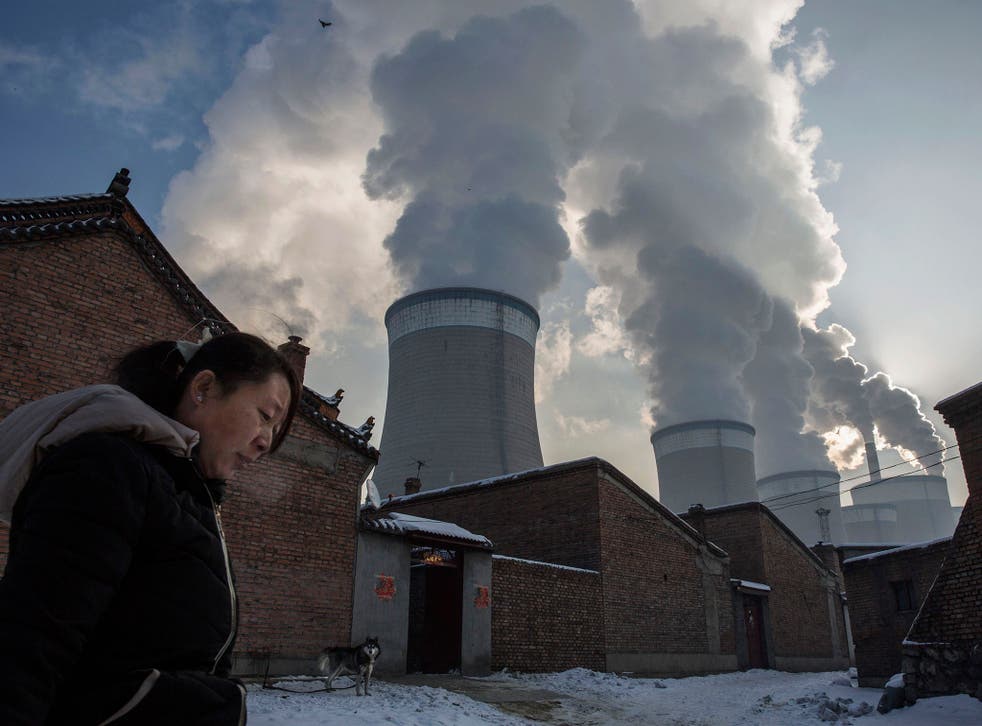 China is to stop granting permission for new coal-fired power stations until at least 2018, according to state media reports.
The country currently can produce more than 900,000 megawatts (MW) of electricity from its coal power plants, but a slowdown in economic growth means up to 300,000MW is redundant, according to an analysis by Greenpeace.
Xinhua News' Economic Information Daily has now reported that Beijing has ordered a ban on all new coal power stations as part of its five-year energy plan. This follows a ban announced in April on new plants in areas with surplus supplies.
Tim Buckley, of the Institute for Energy Economics and Financial Analysis, told the Financial Review that China's vast coal energy sector was at odds with the rest of the world's move towards renewables.
"Once wind, solar and hydro [power plants] are built they will always be cheaper than coal," he said.
"Why would China buy and burn expensive imported coal when they can generate renewable energy for nothing?"
Greenpeace said Chinese firms had been starting to build two coal power plants every week, despite the Government's attempts to reduce the over-supply of electricity.
"The coal power overcapacity crisis has continued to grow in 2016, with total power generation from coal falling by four per cent in the first five months of 2016, another 25 large coal-fired plants brought online, and capacity utilisation falling by another 10 per cent from the record-low levels in 2015," the environmental campaign group said.
However China has been investing huge amounts in renewable energy.
People told to stay indoors as air pollution in Beijing reaches hazardous levels

Show all 5
A report by the Renewable Energy Policy Network for the 21st Century (Ren21) found that China had invested more in renewable power and fuels – not including large-scale hydro-electric schemes – than any other country in the world. The US was second, followed by Japan, the UK and India.
Christine Lins, REN21's executive secretary, said: "Countries are opting for renewables because they are not only the most environmentally sound, but also the cheapest option. It's a clear signal of its economic viability."
Join our new commenting forum
Join thought-provoking conversations, follow other Independent readers and see their replies