China to sell portable nuclear reactor – based on 'fundamentally unsafe' design used in 1970s Soviet subs
Reactor will be used to help Beijing take control of disputed islands in the South China Sea by supplying power for new settlements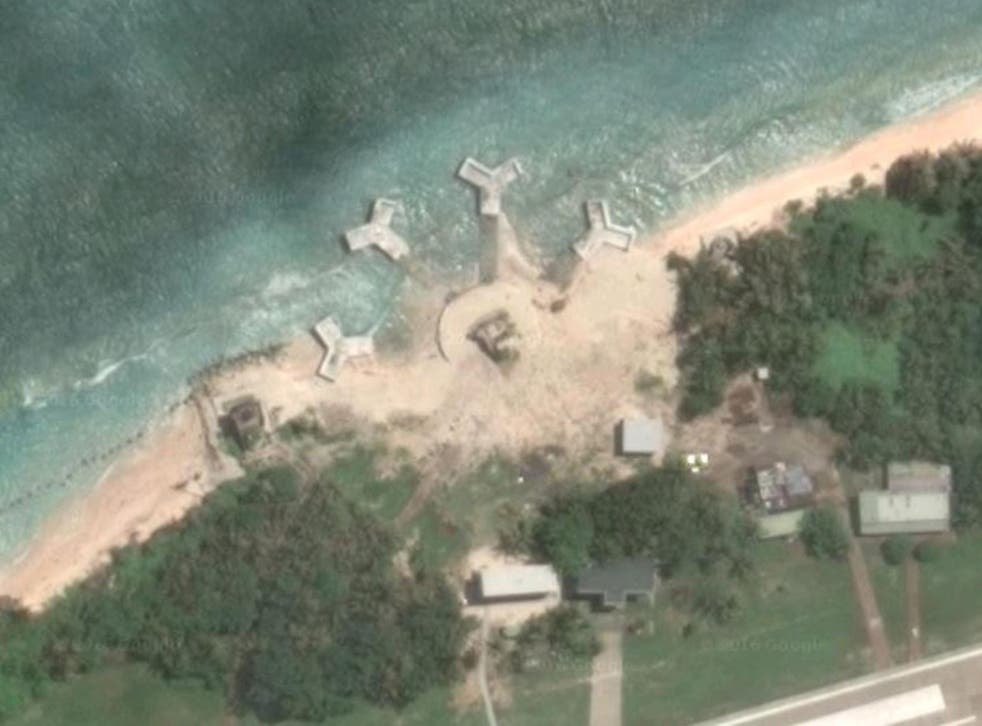 China has developed a nuclear power plant so small it can fit inside a shipping container – to help Beijing's efforts to take control of disputed islands in the South China Sea.
The reactor, which was partly funded by the People's Liberation Army, will be used to supply electricity to new settlements and desalinate sea water for drinking.
Many of the islands such as the Spratly's are little more than rocks in the sea, but a number of countries in the region claim ownership as they are key to control of valuable fishing grounds and possibly mineral rights.
The reactor is based on a design used in 1970s Soviet submarines, which one British expert described as "fundamentally unsafe".
The South China Morning Post reported the new reactor, believed to be the smallest ever created for civilian use, had been developed by researchers at the Chinese Academy of Sciences' Institute of Nuclear Energy Safety Technology.
They told the paper they hoped to send the first reactor to the South China Sea in the next five years and it could also be sold to countries in Asia, Europe, Africa and Middle East.
"Part of our funding came from the military, but we hope – and it's our ultimate goal – that the technology will eventually benefit civilian users," Professor Huang Qunying said.
The researchers said the technology used was similar to lead-cooled thermal reactors used by Soviet submarines.
The UK Government has expressed an interest in using small modular nuclear reactors, which could provide heat to local communities as well as generating electricity.
But John Large, a British independent nuclear consultant who advised the Russian government after the nuclear submarine Kursk sank in 2000, dismissed the suggestion the Chinese reactors might be an option.
"The lead-bismuth reactor, in my opinion, wouldn't be developable to an acceptably safe point because it is fundamentally unsafe," he said.
World news in pictures

Show all 50
Mr Large said while the Soviet submarines powered by the reactors had been "very, very fast", reaching speeds of up to 45 knots, they were also "well-known for killing off their crews with radiation".
And a marine environment researcher at the Ocean University of China, who asked not to be named, also expressed concerns to the South China Morning Post.
"Many fish and marine creatures will not be able to deal with the dramatic change of environment caused by massive desalination and the rise of sea temperatures caused by a nuclear reactor," she said.
"If a nuclear disaster happened in the South China Sea, it would not have an immediate effect on people living on the mainland owing to it being a great distance away.
"But the radioactive waste would enter the bodies of fish and other marine creatures and likely end up on our dining tables. Sea currents could also carry the waste to distant shores."
Join our new commenting forum
Join thought-provoking conversations, follow other Independent readers and see their replies