Chinese province runs on 100% renewable energy for a week to test whether grid can cope
'Clean energy is the ultimate way. We need to reduce reliance on fossil fuel'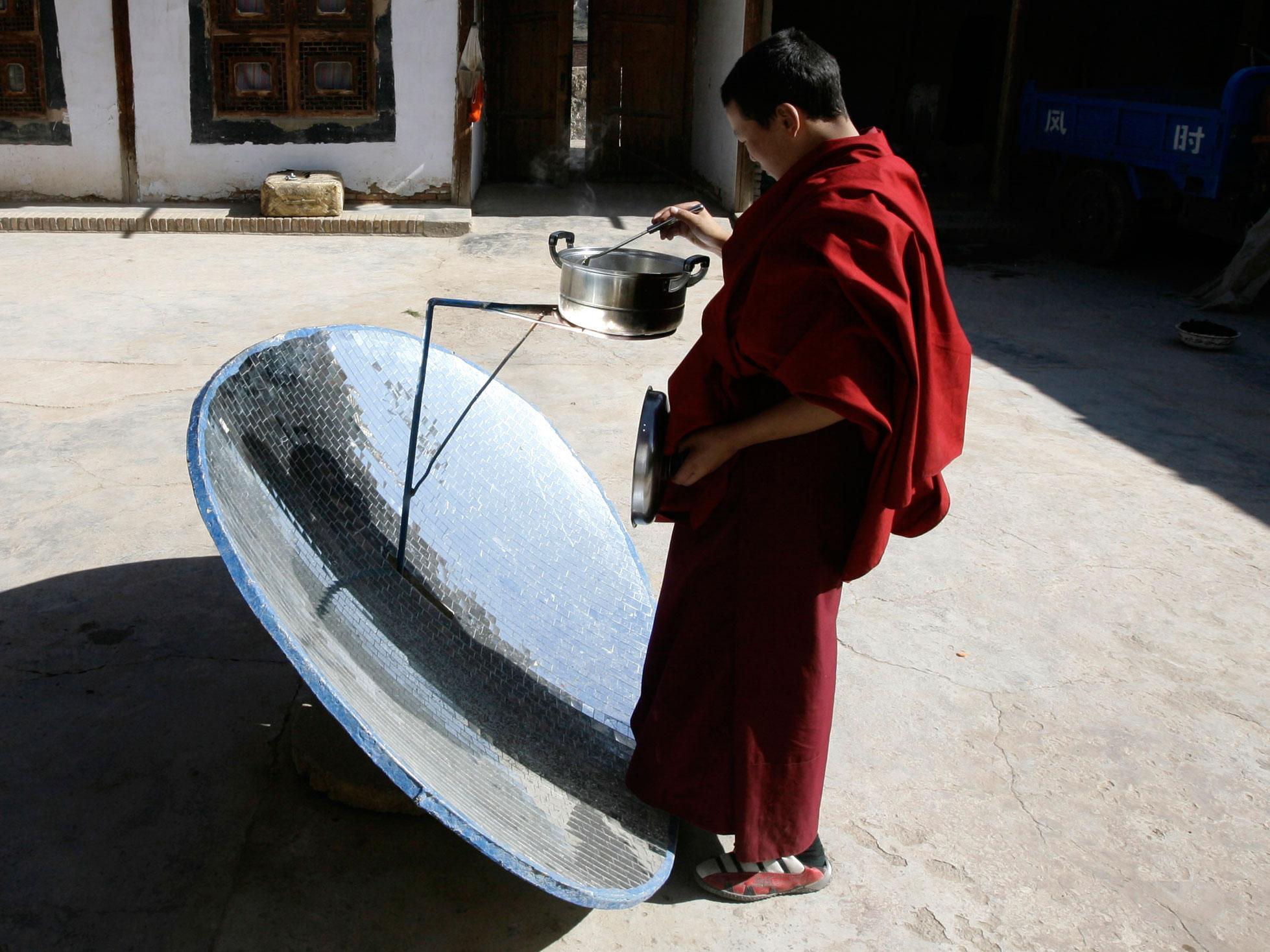 A Chinese province with a population of 5.8 million has run entirely on renewable energy for seven days in a row as part of a test to show if the electricity grid can cope without fossil fuels.
Hydro-electric schemes provided more than 72 per cent of the electricity in Qinghai between 17 and 23 June, with wind and solar supplying most of the rest, according to Climate Action, a group which works with the United Nations Environment Programme to share knowledge about new technologies that can help combat climate change.
​Quan Shenming, general manager of the Qinghai Electric Power Corporation, said: "Being the first trial of this kind in the country and a major step in the transformation of energy supply, it will be of great importance in promoting the use of clean energy in China in a sustainable and effective way."
The company said 1.1 billion kilowatt hours of electricity was used during the period; about 535,000 tonnes of coal would be needed to generate the same amount.
In May, nearly 83 per cent of the province's electricity came from solar, wind and hydro power.
The province's power grid has a total installed capacity of about 23 million kilowatts, but there are plans to increase the combined solar and wind capacity to 35 million kilowatts by 2020.
There are plans to supply parts of central and eastern China with green electricity generated in the area.
Han Ti, vice general manager of the power company, told China's state-run news agency Xinhua: "Clean energy is the ultimate way. We need to reduce reliance on fossil fuel, improve our energy structure, and reduce carbon emissions."
China's National Energy Administration plans to invest 2.5 trillion yuan (about £288bn) in renewable energy technology by 2020, Xinhua reported, saying this would create more than 13 million jobs.
Join our commenting forum
Join thought-provoking conversations, follow other Independent readers and see their replies