China 'hits renewable targets' 12 years early, study claims
New research clashes with earlier estimates on Chinese pollution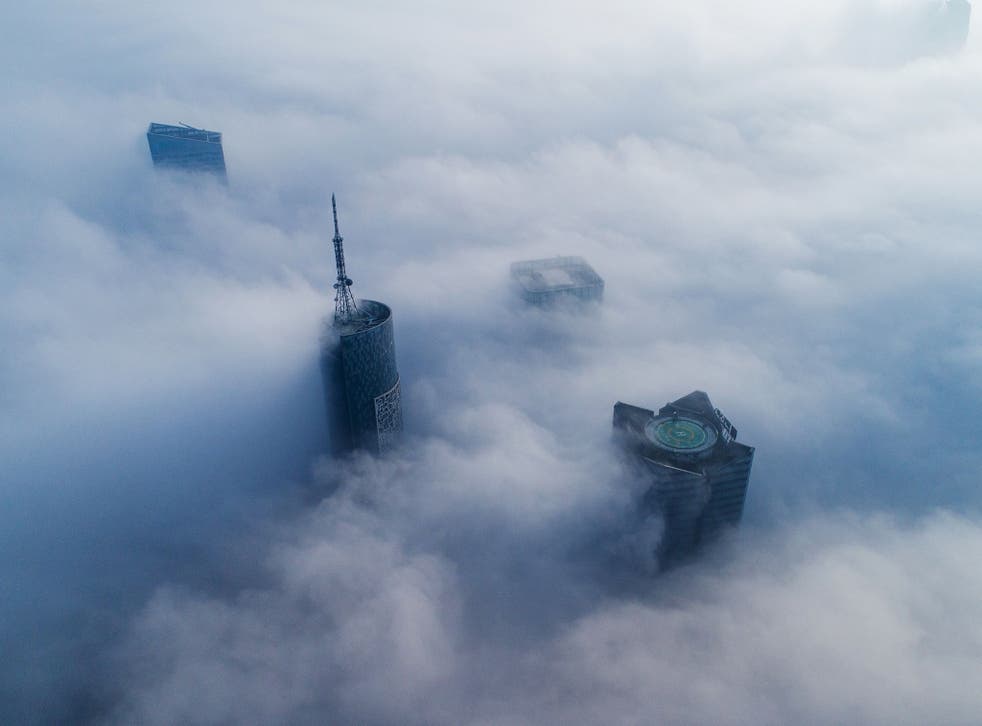 China may have already hit the emissions goal it set for itself when it signed up to the Paris climate change agreement, a study suggests.
At the 2014 summit, China – the world's biggest source of carbon emissions – pledged its CO2 emissions would have peaked by 2030. But according to one study, the commitment may have been fulfilled even as it was being made.
This is what scientists studying the country's carbon output between 2007 and 2016 have concluded.
During this period economic growth slowed and use of coal-fired power stations declined.
The research, led by Professor Dabo Guan of the University of East Anglia and published last month in the journal Nature Geoscience, says China's emissions peaked in 2013 at a level of 9.53 gigatons of CO2, and have declined each subsequent year to 2016 – the last year of the study.
The researchers said there was "a clear structural break in China's emission pattern around 2015".
"We conclude that the decline of Chinese emissions is structural and is likely to be sustained if the nascent industrial and energy system transitions continue," they said.
"I wouldn't call it a significant decline, but it's stability," Professor Guan told The Daily Beast.
But the conclusion comes in stark contrast to analysis of the Chinese government's own data by Greenpeace released in May this year.
Due to an increased demand for coal, oil and gas, China's CO2 emissions for the first three months of 2018 were actually 4 per cent higher than they were for the same period in 2017, the study says – indicating a sharp increase in pollution.
If the pace continues it would be the fastest rise in emissions since 2011.
According to the analysts, emissions began rising sharply in 2017 as the Chinese economy recovered due in part to the government's 2016 stimulus, which prompted a surge in construction projects that required large quantities of energy.
The big spending on energy intensive industries persisted through 2017, meaning China has been backsliding on the climate progress it made earlier this decade, Greenpeace said.
The analysis means that 2013 may have been a false peak in emissions, and the worst is still yet to come.
Join our new commenting forum
Join thought-provoking conversations, follow other Independent readers and see their replies