China makes u-turn on legalising the sale of rhino and tiger parts
Government postpones decision to lift restrictions of trade — but does not say for how long
Harriet Agerholm
Tuesday 13 November 2018 22:40 Comments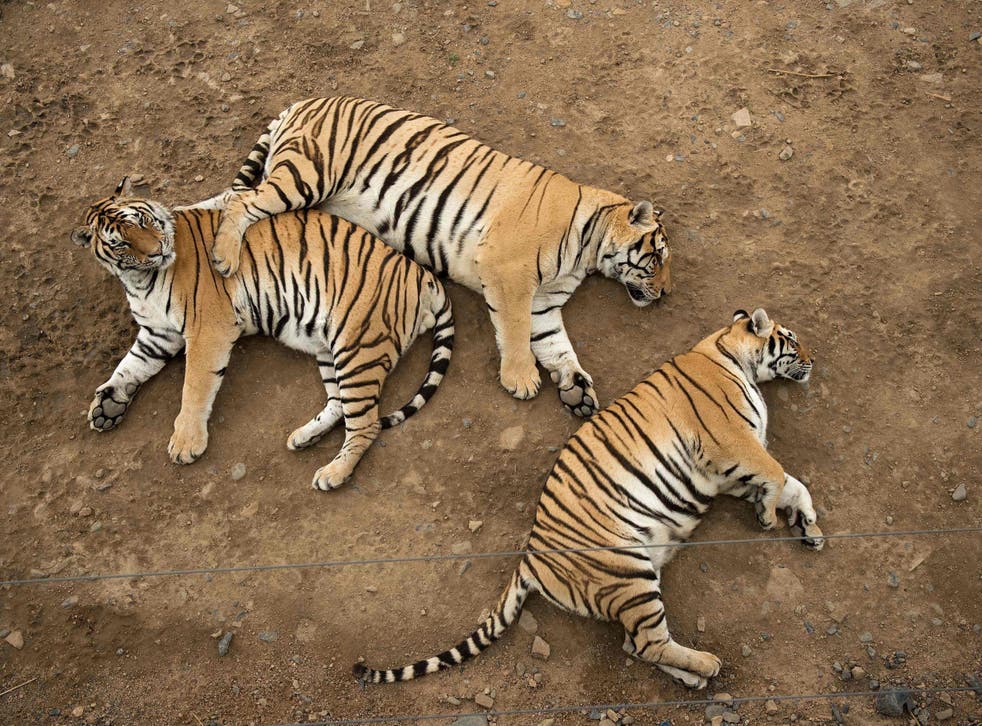 Plans to ease a ban on the trading in tiger and rhinoceros parts have been postponed by the Chinese government.
While the trade of the endangered animals was banned by the country in 1993, in October the government announced it would allow the parts to be used for medical, scientific and cultural purposes.
The World Wildlife Fund (WWF) said the decision would have "devastating consequences globally" and along with other animal rights groups it raised fears that poaching and smuggling of the endangered animals could increase.
But executive deputy secretary-general of the state council Ding Xuedong said the change had "been postponed after study", state run news agency Xinhua reported.
"Relevant departments of the Chinese government will soon continue to organise special crackdown campaigns with focus on addressing the illegal trade of rhinos, tigers and their by products," he said.
"Illegal acts will be dealt with severely," he added.
Mr Ding did not give a reason for the postponement or say how long it was scheduled to last.
"The Chinese government has long been dedicated to the cause of wildlife protection and has made achievements recognised by the world," he said.
Tiger bone and rhino horn are highly valued in Chinese medicines, despite no proof of their effectiveness.
World news in pictures

Show all 50
The WWF said the latest development "signalled a positive response to international reaction".
"Allowing trade from even captive animals could have had devastating impacts on wild rhino and tiger populations," it said in a statement. "It is important to send a strong message that the value of wild populations of tigers and rhinos ... is much greater than the value of their parts."
Fewer than 4,000 tigers are estimated to live in the wild, according to the WWF, while studies put the population of wild rhinos at less than 30,000.
Associated Press contributed to this report
Register for free to continue reading
Registration is a free and easy way to support our truly independent journalism
By registering, you will also enjoy limited access to Premium articles, exclusive newsletters, commenting, and virtual events with our leading journalists
Already have an account? sign in
Join our new commenting forum
Join thought-provoking conversations, follow other Independent readers and see their replies