Chinese ivory trade blamed as poachers drive down elephant population by 2% a year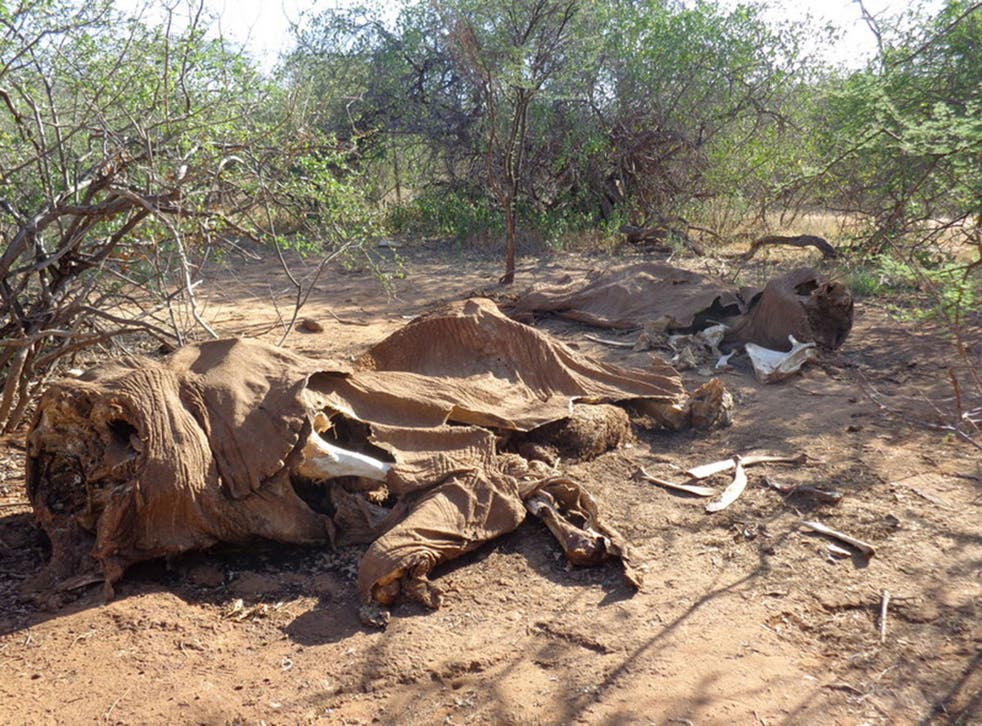 Elephant poaching has driven down the population across Africa by an average of two per cent per year since 2010 according to a major study into the effect of the illegal Chinese ivory trade on the world's largest land animal.
Scientists have for the first time analysed elephant deaths on a continental scale by reviewing data from 45 sites across Africa. The researchers were able to show a link between the rate of killing by poachers and the black market price of ivory, which is used in Chinese traditional medicine as well as for the trade in ornamental carvings based in East Asia.
The researchers, who included Iain Douglas-Hamilton of Oxford University, combined data gathered from the monitoring of elephant carcasses in the field with detailed information on the demographic numbers of elephants living in intensively-studied populations in Samburu national park in Kenya.
The study, led by George Wittemyer of Colorado State University and published in the journal Proceedings of the National Academy of Sciences, found that the killing rates became particularly unsustainable between 2010 and 2012 – with a peak in 2011.
At the continental scale, African elephant populations suffered illegal killing rates of approximately seven per cent each year from 2010 to 2012, and preliminary data from 2013 indicated a killing rate higher than five per cent. Illegal poaching is driving the decline of elephant populations which endangers the survival of the species, the scientists warned.
"At the intensively monitored sites, illegal killing increased markedly after 2008 and was correlated strongly with the local black market ivory price and increased seizures of ivory destined for China," the scientists report.
"These results provide the most comprehensive assessment of illegal ivory harvest to date and confirm that current ivory consumption is not sustainable," they say.
Join our new commenting forum
Join thought-provoking conversations, follow other Independent readers and see their replies