Christmas is bad for the planet, say 62% of poll's participants
Nearly 40 per cent of respondents say sustainability is this year's biggest priority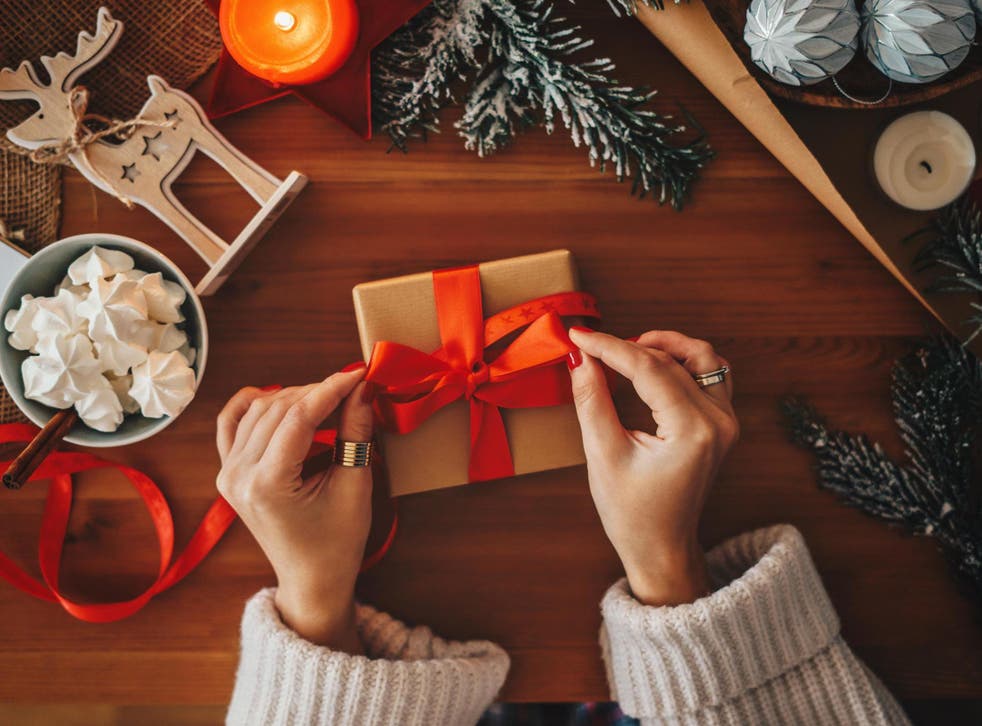 Sixty-two per cent of participants believe Christmas is bad for the planet, according to a new poll.
However, the survey of 2,000 people found 45 per cent of those asked planned to make this Christmas their most sustainable yet.
Decorating your home with natural foliage and shopping secondhand are top tips for an eco-friendly Christmas, according to a sustainability living blogger.
Other suggestions include reusing decorations and using a timer switch for decorative lights, so they only turn on when it is dark.
Reusing cardboard boxes to wrap larger presents – and then recycling them – can also make Christmas more sustainable, according to N4Mummy blogger Karen Maurice.
7 of the most wanted sustainable products right now

Show all 7
She has teamed up with cardboard campaign group, Beyond the Box, to try and make the holidays better for the environment.
The Beyond the Box poll found 38 per cent of respondents said having an environmentally-friendly Christmas was this year's biggest priority.
More than a third of respondents said they intended to avoid plastic packaging, 30 per cent said they would use recyclable wrapping paper and 44 per cent planned to minimise food waste.
Around one in three said they would try to not buy gifts which do not come in recyclable packaging.
Karen Maurice said: "Christmas is never as green as we want it to be, but having a sustainable festive season is easier than you might think.
"Just a few small changes can make a real difference."
Her recommendations also include giving secondhand presents and turning Christmas cards into present labels.
Andy Barnetson, spokesman for Beyond the Box, said: "Over the festive season it's more important than ever for households to prioritise recycling, particularly items like cardboard boxes, which can typically be recycled at least seven times.
"With a recycling rate of over 80 per cent, cardboard has the best recycling rate of any packaging material."
SWNS
Register for free to continue reading
Registration is a free and easy way to support our truly independent journalism
By registering, you will also enjoy limited access to Premium articles, exclusive newsletters, commenting, and virtual events with our leading journalists
Already have an account? sign in
Register for free to continue reading
Registration is a free and easy way to support our truly independent journalism
By registering, you will also enjoy limited access to Premium articles, exclusive newsletters, commenting, and virtual events with our leading journalists
Already have an account? sign in
Join our new commenting forum
Join thought-provoking conversations, follow other Independent readers and see their replies