Clashes expected as badger cull pilot areas revealed
Animal welfare and wildlife groups say the badger culls are unscientific and inhumane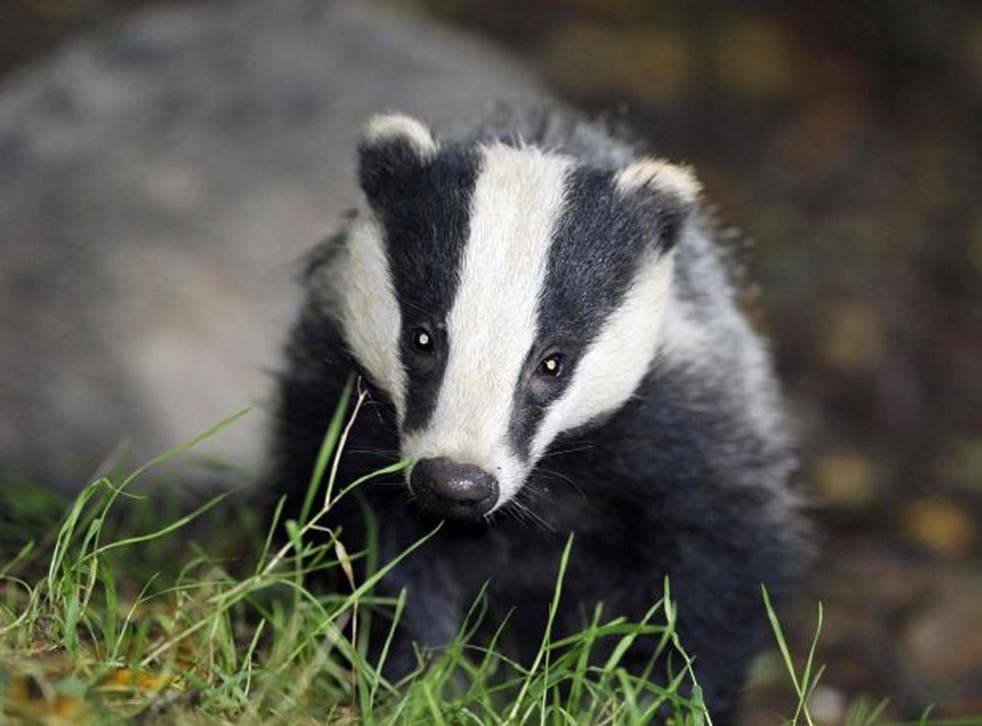 Conflict in the countryside was foreshadowed yesterday when the Government announced the two areas which have been selected to pilot the controversial cull of badgers, as part of the effort to combat TB in cattle.
The two areas, in Gloucestershire and Somerset, will be used this autumn to try out the Government's scheme of employing trained marksmen to shoot badgers at night, and may well be the scene of clashes between those carrying out the shooting operations and animal rights activists trying to disrupt them.
Ministers are concerned about the possible public order and safety problems during the six-week trials and are preparing to provide a substantial police presence, the costs of which will run into many millions of pounds if the trials are deemed successful and the full-scale culls are carried out.
The Government insists that the culls are essential to halt the spread of cattle TB, which is carried by some badger populations, but animal welfare and wildlife groups say they are unnecessary, unscientific and inhumane, and yesterday gave a hostile reception to the announcement.
David Bowles, RSPCA director of communications, said: "This cull will be of little help in reducing the disease and could actually make things worse in some areas. It will wipe out huge numbers of this much-loved species, virtually eliminating badgers from these areas, including many animals which are healthy."
Mr Bowles called for the Government to focus its attention on being able to deliver a vaccination strategy rather than culling.
But the Agriculture Minister, Jim Paice, said after the announcement: "Bovine TB is a chronic and devastating disease. It causes the slaughter of tens of thousands of cattle each year, and is taking a terrible toll on our farmers and rural communities. Nobody wants to cull badgers. But no country in the world where wildlife carries TB has eradicated the disease in cattle without tackling it in wildlife too."
The first pilot area is mainly in the district of West Somerset and partly in Taunton Deane, while the second area is mainly within the Forest of Dean and Tewkesbury, and partly in the districts of Wychavon, Malvern Hills and West Gloucestershire. Farmers will form syndicates and be licensed to organise the shooting, which they will fund themselves.
An independent panel of experts will monitor and evaluate the pilots, led by Christopher Wathes, Professor of animal welfare at the Royal Veterinary College. The Government believes research shows culls could cut the incidence of TB by 16 per cent.
But Mary Creagh, the shadow Environment Secretary, said yesterday: "For a cull to work it has to be cost-effective, humane and reduce bovine TB. The Government's plans will achieve none of those things... At the end of the cull, 84 per cent of the TB problem will still remain."
Join our new commenting forum
Join thought-provoking conversations, follow other Independent readers and see their replies