Climate change: 10 of the world's biggest oil companies back pledge to fight global warming
But Greenpeace is not convinced we should celebrate just yet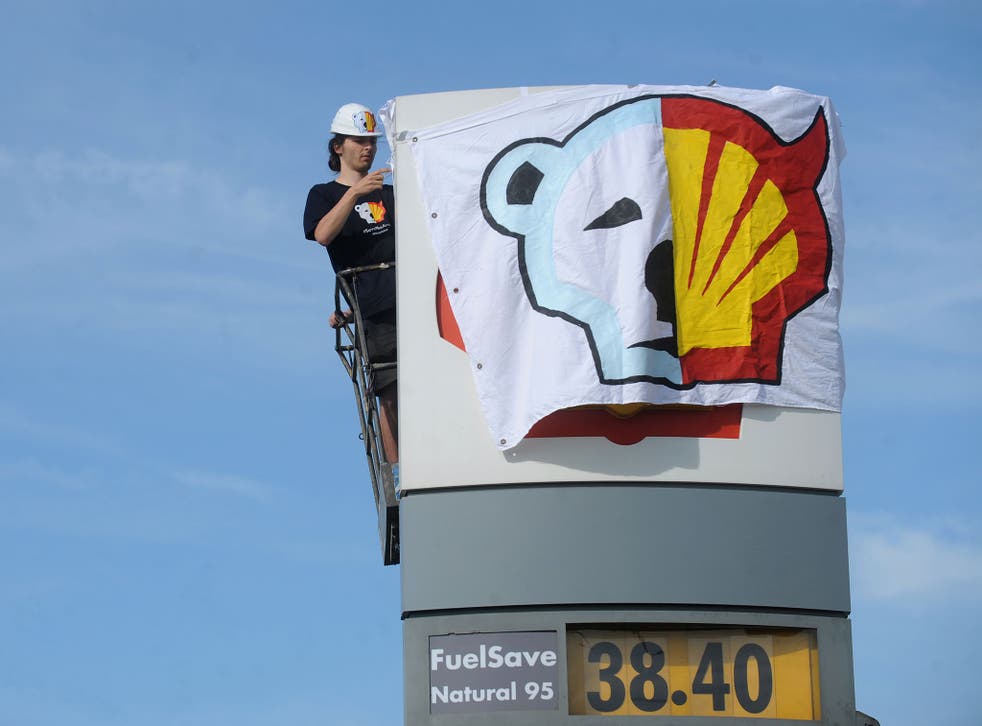 Chief executives of 10 of the world's biggest oil and gas companies have pledged their support for an "effective" deal to fight global warming.
With the key Paris summit to fight climate change less than two months away, 10 of the world's largest fossil fuel companies, between them producing 20 per cent of the world's oil and gas, backed an agreement to limit global warming to 2 degrees Celsius above pre-industrial levels.
In a joint statement, the CEOs of BP, Shell, Saudi Aramco, Total, Repsol, Statoil, Eni, Petroelos Mexicanos, Reliance Industries and BG Group stated their ambition to keep global warming below a level many consider dangerous but fell short of outlining any clear goals towards this.
The companies have called for replacing coal with cleaner burning natural gas and have also offered to reduce methane emissions and flaring from oil and gas operations.
The rare show of unity has come at a time when the companies are struggling with a significant fall in oil prices. It also highlights a deep rift with American oil companies such as Exxon Mobil and Chevron who chose to stay away from the initiative.
The Big Debate: Should we aim to stop climate change or adapt to it?

Show all 2
But Greenpeace said the companies' offer "contains nothing meaningful" and accused them of undermining effective climate action. They also argued that "the world should thank them for their offer of advice but politely turn it down. Arsonists don't make good firefighters."
With a rising number of organisations and politicians calling for the minimisation of fossil fuel use and suggesting a movement towards renewable energy, many of the companies may feel they are fighting for the future of their industry.
The unprecedented public appearance for the bosses of the top oil companies comes as the world's nations prepare to gather on November 30th in Paris to begin the United Nations climate conference, which some scientists have branded as being as our "last chance" to avoid dangerous levels of climate change.
Join our new commenting forum
Join thought-provoking conversations, follow other Independent readers and see their replies