Climate Change Act must set 'net zero' emissions target by 2020, experts say
'We have had responsible ministers from all parties who have pushed the act – an amazing amount of consensus compared to the US or Australia'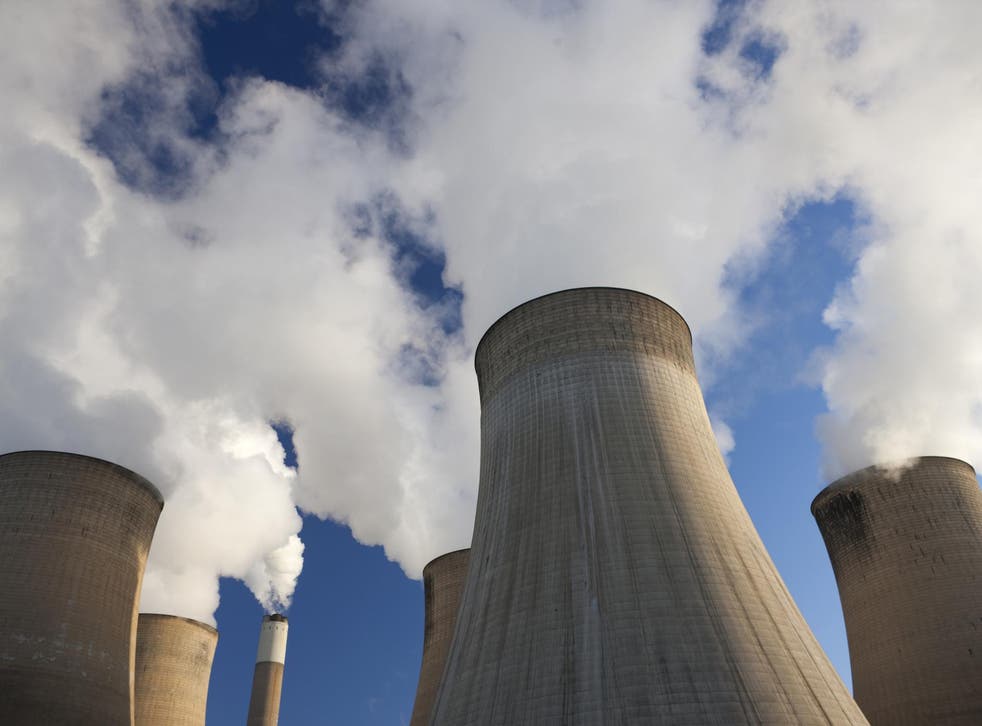 Britain's climate change targets must be strengthened by 2020 in order to meet stringent international targets, a new report has warned.
The nation must strive to cut its emissions to "net zero", the point at which annual greenhouse gas emissions are balanced by the removal of greenhouse gases from the atmosphere, the experts at the London School of Economics (LSE), stated.
Achieving such a target could require anything from planting more trees to developing new technologies that suck carbon dioxide from the air, they added.
Current legislation has a goal to cut emissions by 80 per cent by 2050, but a more ambitious target will be necessary if Britain stands a chance of meeting the goals set by the Paris climate agreement.
"The current climate change act finishes in 2050 – it doesn't think beyond it," Professor Sam Fankhauser, one of the report's authors, told The Independent.
"So what we have to do is complement it with something else."
The report concluded that an additional target should be added to the act based on the latest scientific findings – as recommended by the Committee on Climate Change.
As it stands, the authors stated: "The government's ability and willingness to close the gap between targets and delivery is perhaps the most tangible test of its commitment to climate change".
They found that current targets are "technically consistent" with the Paris agreement's target to prevent the earth from warming more than 2C above pre-industrial temperatures.
10 photographs to show to anyone who doesn't believe in climate change

Show all 10
However, they said it must be brought up to speed with the net zero target set out in the agreement.
"Net zero is not trivial," said Professor Fankhauser. "If you ask experts today how we would do it you get answers based on models, you don't get a clear blueprint based on things we have on the shelf."
Efforts to achieve this goal are still very much in their preliminary stages, but they are likely to include carbon capture and storage technologies.
Released 10 years after the Climate Change Act, the report celebrates the legislation that forms the basis for the UK's climate policy while also calling for improvements.
"Over 10 years the Climate Change Act has achieved a lot of very good things," said Professor Fankhauser, who is also director of the Grantham Research Institute.
In particular, he noted the significant emissions reductions that have been seen in the UK since the act was introduced – annual emissions were 41 per cent lower in 2016 than in 1990.
The extraordinary cross-party support it has enjoyed, was also praised.
"We have had responsible ministers from all parties who have pushed the act – an amazing amount of consensus compared to the US or Australia," he said.
However, the report – which is based on interviews with MPs, government advisers, senior officials and experts – also suggests the act is "only ever one political appointment away from difficulties".
Join our new commenting forum
Join thought-provoking conversations, follow other Independent readers and see their replies