Climate change linked to pregnancy risks especially for black mothers
Paper provides extensive evidence on the adverse effects of climate change after reviewing 32 million births between 2007 and 2019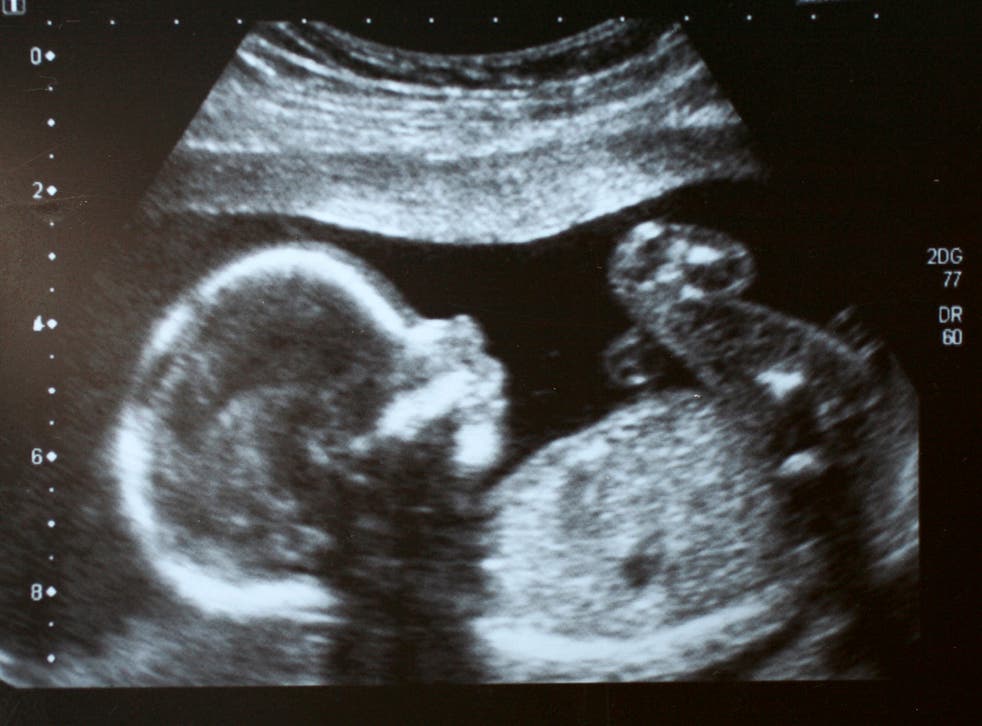 Exposure to air pollution and high temperatures driven by climate change have been linked to negative effects on pregnancies across the US, according to a landmark new study.
Pregnant women exposed to hazardous environmental conditions are more likely to have babies who are premature, underweight or stillborn, with black mothers and their infants most at risk.
The investigation, published on Thursday, is the first to provide "big picture evidence" of the links between newborns and climate change in the US population, analysing data on 32.8 million births between 2007 and 2019.
The researchers found statistically-significant association between heat, ozone, or fine particulate matter and risk to pregnancy outcomes.
The report is also further evidence that black and minority communities disproportionately bear the brunt of pollution and climate change overall.
Black maternal and infant health is already a crisis in the US. Black women are three to four times more likely to experience a pregnancy-related death than white women, a 2017 study found. Black infant mortality is twice as high as for white infants, according to the CDC.
The study was co-authored by Dr Bruce Bekkar, a retired gynaecologist and obstetrician, who is a board member with Climate Action Campaign in San Diego; Dr Nathaniel DeNicola, assistant professor of obstetrics and gynaecology at George Washington University's School of Medicine and Health Sciences in DC; Dr Rupa Basu, chief of the air and climate epidemiological section for the Office of Environmental Health Hazard Assessment, California, and Dr Susan Pacheco, a paediatric immunologist and allergist, from the University of Texas McGovern Medical School, Houston.
Three years ago, the researchers began discussing the lack of "big picture evidence" on whether climate change through common exposures was having an effect on pregnancies in the US.
Dr Bekkar told The Independent: "I think we all believed that if in fact there was an impact, and we could start to demonstrate that evidence, that people would find it interesting. I think everybody, regardless of their political orientation, cares about what happens to pregnant women and their babies."
The study deliberately looked at US populations, not because the situation was more important or necessarily worse than elsewhere in the world, but to underscore that the climate crisis should be treated as an issue of urgent concern by Americans.
"We wanted people to be able to look at this body of data and see that these associations were very strong right here at home. That the pregnant woman down the street, or your daughter that's having a baby, is facing this potential risk," Dr Bekkar added.
The research team reviewed 68 studies from across the US over the 12-year period which revealed a significant association between air pollution and heat, and birth outcomes.
The study was published on Jama Network Open, part of Journal of the American Medical Association.
As the climate deteriorates, the findings suggest that there will be increased impacts on the health of infants.
Climate change is causing more frequent heat waves and higher temperatures were linked to babies with low birth weights. Four studies also linked increased heat to premature babies, raising the risk from 8.6% to 21%.
Exposure to fine particles, PM2.5, or ozone, typically known as smog, also affected pregnancies. In 19 studies, air pollution was associated with increased risk of preterm birth, that which occurs before the 37th week of pregnancy. Air pollution was linked to low birth weight in 25 studies. One paper linked high exposure to air pollution in the third-trimester with a 42% increased risk of stillbirth.
"The subpopulations at highest risk were persons with asthma and minority groups, especially black mothers," the study noted.
Babies born prematurely or with low birth weights can suffer health issues throughout their lives, Dr DeNicola told The Independent.
Early preterm birth can impact foetal brain development which affects the child's cognitive ability. With lungs one of the last organs to fully develop, pre-term babies can be more susceptible to respiratory disease. They can also have underdeveloped immune systems, so infectious diseases present more risk.
One study found that for asthmatic mothers the risk of severe preterm birth, of 28 weeks and less, increased by 52%.
"At 28 weeks and under, the likely impairment to eventual cognitive function is significant," Dr DeNicola said. "And again, especially for asthmatic mothers, they were most at risk for that occurrence with higher pollution exposure."
Although the new study provides significant cause for alarm, there are steps that pregnant women can take to protect themselves.
While they have no control over outdoor temperature or air quality, they may be able to take precautions during heatwaves and make decisions on when to spend time indoors, Dr DeNicola said.
"Any pregnant woman is familiar with Braxton Hicks, false labour contractions, which are primarily driven by dehydration," he said. "This is one more opportunity to discuss additional hydration during certain times of the year and certain heightened exposures."
If possible, pregnant women can also look at controlling their indoor air quality, Dr DeNicola said, adding that it was one more reason not to smoke or have smokers in the house.
There were signs for optimism, the doctors noted, in what overall may be seen as a "pretty gloomy study".
Dr DeNicola pointed to evidence from California where coal power plants were retired. Over that 10-year period, there was a 20% reduction in the preterm birth rate.
Dr Bekkar added: "What I would hope that this research does going forward is move more into the arena of what people can do with this information, what a pregnant woman and her family can do in terms of protecting themselves from these potential risks.
"Secondly, and in my mind more importantly, what can we all do as families, and as health professionals, to see that the kind of policies that are needed get put in place? With the election in November, and local and state elections, we need to put people in positions of authority that understand these risks and take them seriously.
"The beauty of solving the climate crisis is that even though it's going to take some time, the benefits to health begin to accrue immediately.
"As we get rid of coal plants and replace them with renewable energy, for instance, the air cleans up. You start not only seeing a reduction in risk to pregnancy but also fewer premature deaths from heart disease and lots of other medical issues."
Join our new commenting forum
Join thought-provoking conversations, follow other Independent readers and see their replies