World's biggest fund manager issues 'Darth Vader-style' threat to oust bosses who ignore climate change
Lawyer says BlackRock's warning that it is losing patience with firms over global warming should be read as if voiced by 'James Earl Jones as Darth Vader'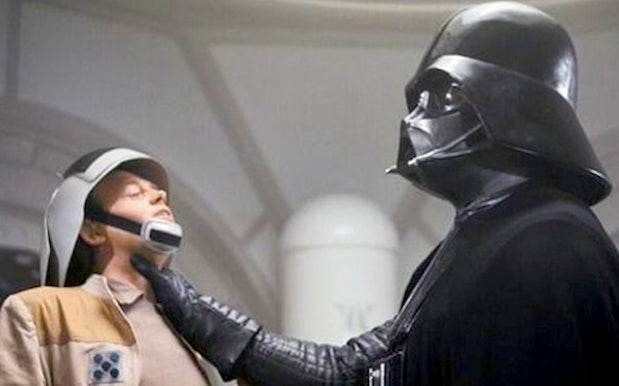 The world's biggest fund manager has threatened to vote out directors of companies that fail to address the risks posed to their businesses by climate change.
In a post on its website, BlackRock, which controls assets worth $5.1 trillion (about £4.2 trillion), said climate risk was a "systemic issue".
It said it planned to engage with the companies that are "most exposed to climate risk" over this year to help them tell investors – like BlackRock -- about the financial impacts of global warming and the shift to a low-carbon economy.
In an associated briefing note, BlackRock made clear how serious it was about the issue, pointing to a letter written to businesses by its chief executive Larry Fink which had said "while we are patient investors, we are not infinitely patient".
"Climate risk will be one of the key engagement themes that the Investment Stewardship team will prioritize in 2017 and the team's recent work on this issue … will inform our assessment of shareholder proposals on the topic," the briefing note said.
"Over the course of 2017 we intend to engage companies most exposed to climate risk to understand their views on [reporting their climate risks].
"For directors of companies in sectors that are significantly exposed to climate risk, the expectation will be for the whole board to have demonstrable fluency in how climate risk affects the business and management's approach to adapting and mitigating the risk."
​BlackRock said it would vote in favour of proposals on climate risk that "clearly address a gap" which would otherwise lead to "material economic disadvantage to the company and its shareholders".
And, if this was not enough, it promised to use its power to get rid of directors who were part of the problem.
"Ultimately the board is responsible for protecting the long-term economic interests of shareholders and we may vote against the re-election of certain directors where we believe they have not fulfilled that duty, particularly in markets where shareholder proposals are not common," BlackRock said.
Reacting to BlackRock's new guidance, Boston-based lawyer Seth Jaffe wrote a blog post called "Investors don't think that climate change is a hoax: BlackRock is losing its patience" – referring to Donald Trump's infamous claim that global warming was made up by China.
He highlighted Mr Fink's comment that BlackRock was not "infinitely patient".
"I'm picturing James Earl Jones as Darth Vader saying that," Mr Jaffe said. "I wonder what energy executives are hearing."
10 photographs to show to anyone who doesn't believe in climate change
Show all 10
Earlier this month oil giant Chevron warned it could face legal action over its role in causing global warming and warned regulations designed to reduce greenhouse gas emissions could mean the extraction of its remaining oil and gas reserves was "economically infeasible".
This was the first time a major fossil fuel company had admitted climate change and the world's response to it poses a material risk to its finances.
The Financial Times reported the switch to electric vehicles and low-carbon sources of fuel and energy was raising the prospect of "peak demand" for oil being reached within the next decade.
It reported that Norwegian oil firm Statoil believed this could happen as early as the mid-2020s, although others in the industry expected oil demand to continue to grow until at least 2040.
Join our commenting forum
Join thought-provoking conversations, follow other Independent readers and see their replies