Climate change: $4 trillion carbon tax is needed to save humanity from global warming, say economists
World Bank-backed report says revenue could be used in a number of ways, such as paying out household rebates, alleviating poverty and fostering low-carbon infrastructure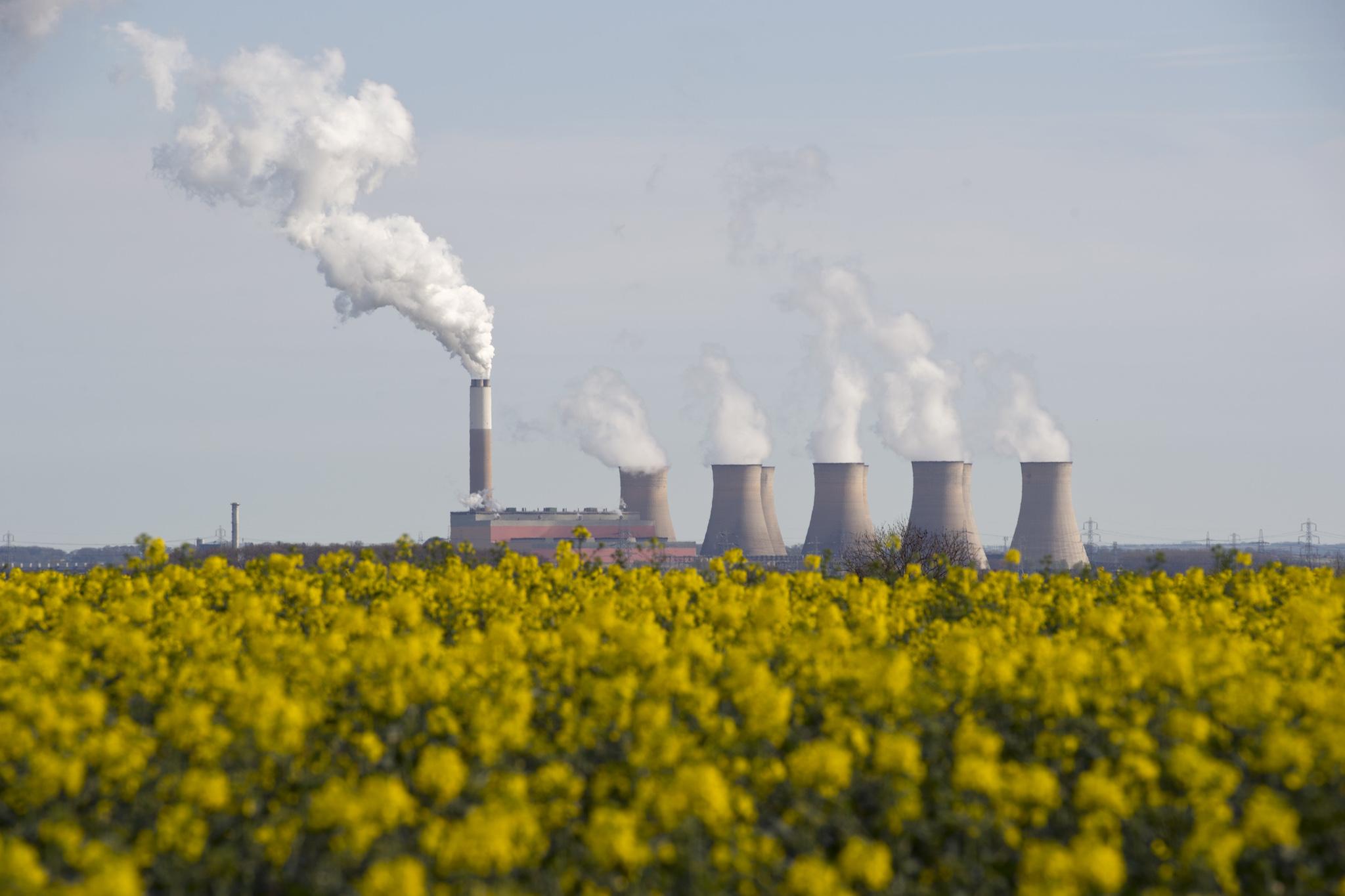 A global carbon tax that would raise trillions of dollars if applied across the world should be introduced if the world is to avoid dangerous climate change, 13 leading economists have said in a new report.
Led by Professor Nicholas Stern, who produced the groundbreaking Stern Report in 2006, and Professor Joseph Stiglitz, who won the Nobel Prize for economics in 2001, the experts suggested a price for a tonne of carbon dioxide of $50 to $100 (£39-78) by 2030.
If implemented all over the world, the top price would raise about $4 trillion – more than the UK's and Germany's gross domestic products, but less than Japan's – although the report suggested poorer countries might charge less.
Currently about 85 per cent of carbon dioxide emissions are not subject to a tax – while the fossil fuel sector receives subsidies of up to an estimated $5.3 trillion. The world's largest carbon pricing scheme is in the EU, but it only charges about $6.70.
The High-Level Commission on Carbon Prices' report, which was supported by the World Bank and France, said the money raised could be used in a variety of ways – such as making payments directly to citizens.
"The revenue can be used to foster growth in an equitable way, by returning the revenue as household rebates, supporting poorer sections of the population, managing transitional changes, investing in low-carbon infrastructure, and fostering technological change," they said.
"Ensuring revenue neutrality via transfers and reductions in other taxes could be a policy option."
And the benefits would not simply come from reducing the risk of global warming hitting two degrees Celsius above pre-industrial levels – the point at which scientists believe it will get particularly dangerous – with the economists highlighting the benefits of cleaner air, reduced congestion and healthier ecosystems.
The report described climate change as "an urgent and fundamental challenge".
"The goal of stabilising the temperature increase well under 2C is largely motivated by concerns over the immense potential scale of economic, social, and ecological damages that could result from the failure to manage climate change effectively," it said.
This would require the "large-scale transformation" of human activities, affecting electricity generation, industrial processes, heating and cooling, transportation, agriculture and the way we live in general.
"However, climate policies, if well designed and implemented, are consistent with growth, development, and poverty reduction," the economists added.
"The transition to a low-carbon economy is potentially a powerful, attractive, and sustainable growth story, marked by higher resilience, more innovation, more liveable cities, robust agriculture, and stronger ecosystems."
The report called for the world to start cutting state subsidies for oil, coal and gas.
"Reducing fossil fuel subsidies is another essential step toward carbon pricing – in effect, these subsidies are similar to a negative emissions price," it said.
10 photographs to show to anyone who doesn't believe in climate change
Show all 10
And the economists stressed the urgency of implementing their recommendations.
"As carbon-pricing mechanisms take time to develop, countries should begin doing so immediately," they wrote.
Join our commenting forum
Join thought-provoking conversations, follow other Independent readers and see their replies