Rising seas could flood 300,000 US homes and make coastal communities 'unviable'
Some 550,000 Americans live in properties at risk of being abandoned as floods drive down property values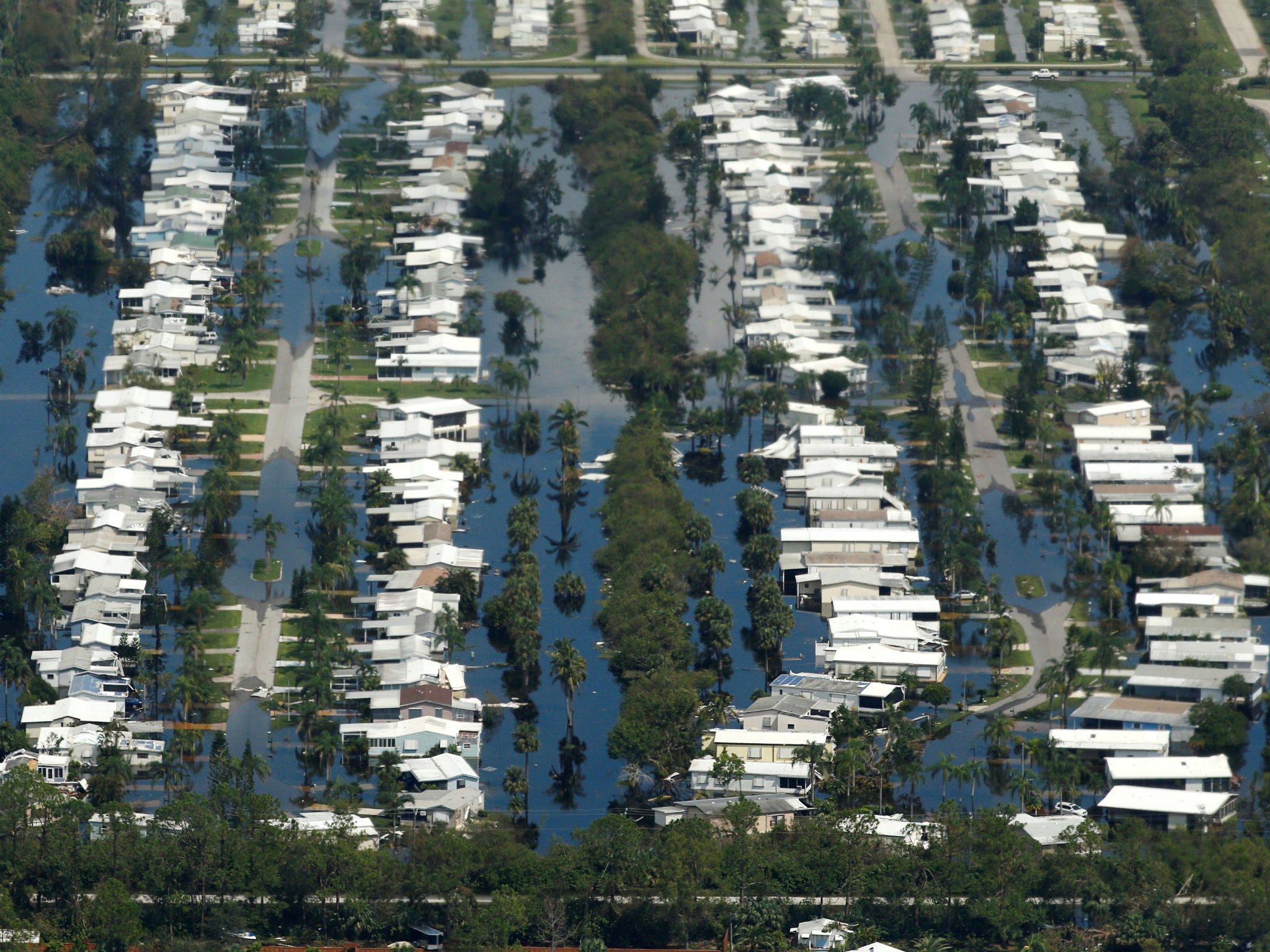 Hundreds of thousands of homes in the United States could face persistent flooding as climate change pushes sea levels higher, according to a new report.
Sea level rise is expected to be one of the most tangible effects of a changing climate, as accumulating greenhouse gases fuel a steady rise in global temperatures that in turn raise the level of oceans - threatening low-lying and coastal areas.
A new report from the Union of Concerned Scientists quantified the risk by comparing areas already known to be at high flood risk against data from the real estate website Zillow.
The result: more than 300,000 homes lining America's lengthy coastlines could face chronic flooding by 2045, which would mean 30-year mortgages issued to home-buyers today could be placing them in at-risk properties. Those structures house some 550,000 people.
Even before homes are entirely submerged, the report found, plummeting property values could lead homeowners to abandon properties and potentially entire neighbourhoods that have become effectively uninhabitable, "with potential reverberations throughout the national economy".
"With the inevitability of ever-higher seas, these are not devaluations from which damaged real estate markets will recover", the report warned.
Lisa Murray's climate change photography
Show all 12
But the report's authors warn that many real estate markets do not take into account the looming cataclysm, leading more people to purchase property that could face regularly flooding.
In addition to the homes at risk of inundation, the report found that some 14,000 commercial properties with a collective value of $18.5 billion lie in the danger zone.
Extending the analysis to 2100, the likely consequences become even more dire: some 4.7 million people could live in homes that are vulnerable to rising waters, with Florida, New York and New Jersey holding the greatest numbers.
Eight young Floridians file lawsuit against the state of Florida over climate change
Officials must respond with policies that seek to limit greenhouse gas emissions and help coastal communities prepare for increased flooding, the report urges.
"At the local level, coastal communities must no longer allow construction that cannot accommodate sea level rise", South Miami mayor Philip Stoddard told the report's authors.
But Michael Berman, an expert on housing and flood risk who has advised the federal government on housing policy, warned that policymakers have been slow to recognise the threat.
"Short-term thinking and a simple view of the world tends to prevail in our culture, including our business and political cultures," Mr Berman said. "There is almost nothing being done by policymakers in many vulnerable parts of the United States in the flood risk arena."
Join our commenting forum
Join thought-provoking conversations, follow other Independent readers and see their replies