Climate Change Committee blames Government over slow rate of progress in reducing UK carbon emissions
The report pointed out that just 170,000 cavity walls were insulated in 2013, down from more than 600,000 in 2012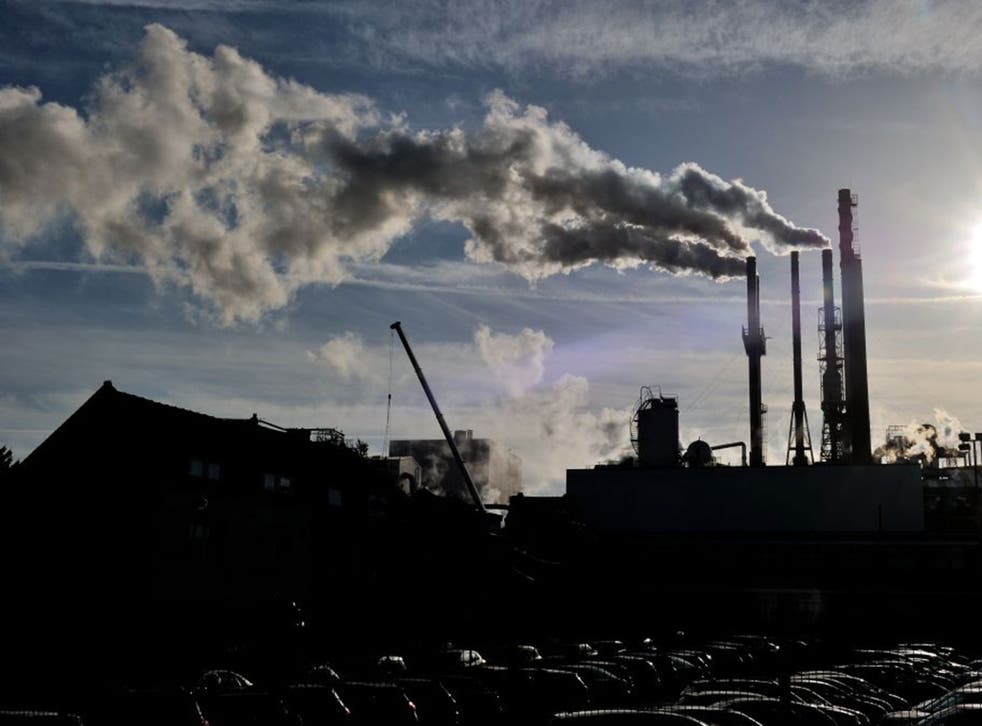 The Government is on course to significantly undershoot a legally binding target to reduce carbon emissions, after the coalition scrapped a successful subsidised home insulation programme and replaced it with the failing Green Deal commercial loan scheme, according to a hard-hitting report.
Under the current rate of progress, the UK will only reduce its carbon emissions by 21- 23 per cent between 2013 and 2025, leaving it nearly a third short of the 31 per cent drop required over the period, the Climate Change Committee (CCC) warns.
The committee blames most of the shortfall on the Government's failure to set a renewable energy target after 2020 and its removal in January last year of heavily subsidised and free cavity wall and loft insulation, which helps households save energy.
It says the Government needs to act quickly to close the gap to avoid much greater costs in the future if the UK is to meet its ultimate, legally binding, target of reducing emissions by 80 per cent by 2050.
"This is a substantial deal, this is a significant gap that's been identified and to put us back on track means Government needs to be taking action now or in the relatively near future. It's not something you can leave till the last minute," said Adrian Gault, acting chief executive of the committee, which is the Government's official independent advisor on global warming.
The Green Deal was introduced in January 2013, offering households 25-year loans to pay for energy-saving measures such as insulation, boiler upgrades and double glazing. The loans are repaid through the resident's energy bills and the idea is that the resulting savings will more than compensate for the loan repayments.
But the report pointed out that just 170,000 cavity walls were insulated in 2013, down from more than 600,000 in 2012, as households failed to take up the Green Deal.
People are concerned about the Green Deal's complexity, the fact that the loan is 25 years and tied to the house, while, at around 7 per cent, the interest rate is far higher than a mortgage, Mr Gault said.
The Government introduced the Energy Company Obligation (ECO) alongside the Green Deal, which offers free solid wall insulation to low-income homes. However, this has been insufficient to plug the gap in insulation created by the Green Deal, with the number of solid walls being insulated falling to 29,000 from 82,000 the year before, the report said.
The committee also criticised the Government for its lack of a renewable energy target beyond 2020, saying it needs to set a goal of making the UK's electricity supply almost entirely green by 2030. Without this, would-be investors in wind, solar and other renewable projects won't have the confidence they need to back new power plants, it said.
A spokesman for the Department for Energy and Climate Change (DECC) said: "The Government is firmly committed to meeting our carbon reduction commitments by 2050…We are not complacent and realise there's more work to be done as we keep up the momentum towards a low-carbon economy while also ensuring we minimise the impact on consumers bills."
What we are doing well:
High levels of investment in wind energy
Improved fuel efficiency for cars
What we are doing badly:
Energy saving measures such as loft and wall insulation
Not setting targets on renewable energy beyond 2020
Register for free to continue reading
Registration is a free and easy way to support our truly independent journalism
By registering, you will also enjoy limited access to Premium articles, exclusive newsletters, commenting, and virtual events with our leading journalists
Already have an account? sign in
Register for free to continue reading
Registration is a free and easy way to support our truly independent journalism
By registering, you will also enjoy limited access to Premium articles, exclusive newsletters, commenting, and virtual events with our leading journalists
Already have an account? sign in
Join our new commenting forum
Join thought-provoking conversations, follow other Independent readers and see their replies