Climate crisis: British seabird numbers decline by up to 70 per cent, due to more frequent storms and lack of food
'The declines we are seeing here are impacting on global populations'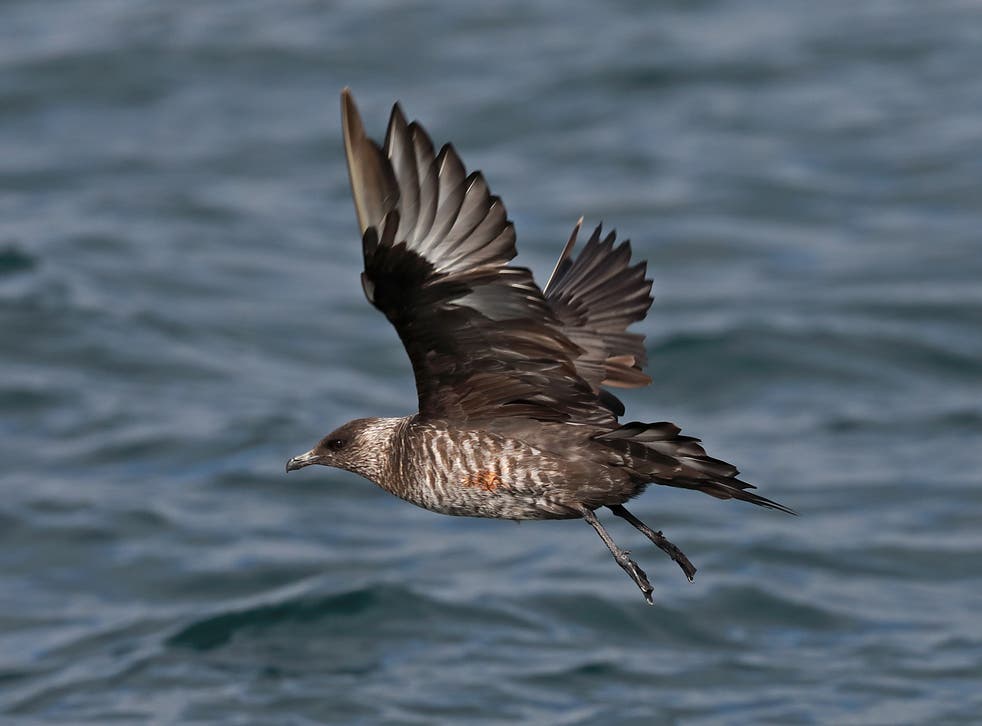 The UK is home to a significant proportion of many species of seabirds, but numbers of birds are falling due to food shortages and severe storms worsened by climate change, experts have said.
A new report from the Joint Nature Conservation Committee highlights some of the shocking declines over the past 20 years in species which nest in the UK.
The presence of nesting Arctic skuas in the UK has fallen by 70 per cent since 2000, while black-legged kittiwakes are down 50 per cent, herring gulls are down 47 per cent, and northern fulmars are down 36 per cent.
The steepest decline was recorded for lesser black-backed gulls, of which 38 per cent of the world population breed in the UK, but numbers have declined by about 73 per cent between 2000 and 2018.
The northern fulmar, which boomed in number during the last two centuries, is now on the decline for the first time. Prior to the mid-18th century, they bred in only one or two colonies in Iceland and in St Kilda, but by the late 20th century had expanded to colonise areas all round Britain and Ireland as well as north west Europe and across the Atlantic to Canada. However, since the 1970s a decline in the North Sea whitefish industry and a corresponding decline in the amount of offal discharged from its fleets has impacted numbers while declines in the abundance of natural prey such as sandeels and certain zooplankton have also hit the species hard.
The UK's top birds 2018

Show all 10
Meanwhile, a large rise in the number of roseate terns was recorded over the last 20 years, with a rise of 106 per cent since 2000. The birds were ruthlessly exploited for the millinery trade in the 19th century, but hat-makers have moved to using other materials, and along with breeding ground protections, these rare birds have slowly recovered.
Gareth Cunningham, the RSPB's principal marine policy officer, told The Independent: "The UK's coasts are home to some of the world's largest seabird colonies for species such as kittiwakes and puffins. Our seabird populations are internationally important, and the declines we are seeing here are impacting on the global populations.
"The fortunes of our seabirds can be directly linked with threats of the climate and nature crises, so it is vital that we look at how we can protect both our marine environment and the amazing wildlife that depends on our seas.
"This means we need to see all of the governments of the UK not just working together but also working with energy companies, our fishing industry and conservationists to look at how we are using our seas and what we can all do to protect our wildlife above and below the waves. The sights and sounds of our coast and seaside are rooted in the soaring and calls of our seabirds, and we cannot allow this to fall silent."
Join our new commenting forum
Join thought-provoking conversations, follow other Independent readers and see their replies