Climate change in pictures: photographs from around the world show droughts, floods and melting ice
The effects of global warming are being felt from Antarctica to Iceland and from France to India
Ian Johnston
Environment Correspondent
Thursday 17 November 2016 17:07 Comments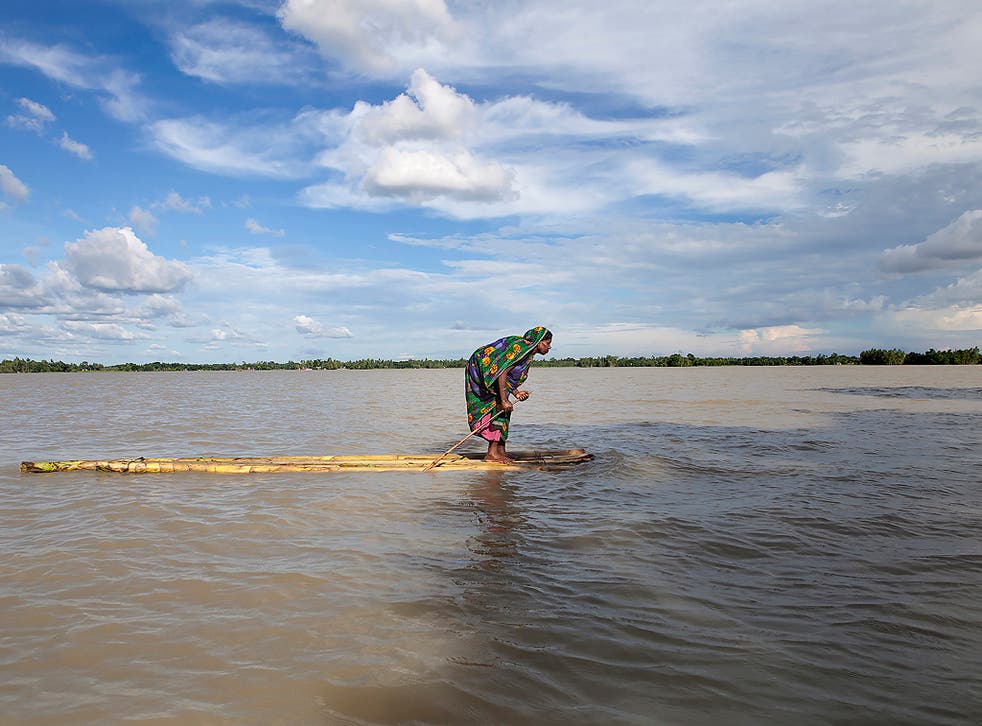 An exhibition of photographs showing the effects of climate change around the world is currently on display at the United Nations climate summit in Morocco.
The images show the melting of ice in Antarctica and Iceland, devastating droughts and floods in Pakistan and dwindling water in reservoirs in France.
A total of 100 photographs are on display at the conference in Marrakech, where the likes of US Secretary of State John Kerry have viewed them.
10 photographs to show to anyone who doesn't believe in climate change

Show all 10
Children and teenagers took 75 of the pictures, chosen by US-based photography charity, the Lucie Foundation, as part of a competition, while 25 others were selected by the National Geographic magazine from members of its online photographic community Your Shot.
Hossein Farmani, founder of the Lucie Foundation, said: "We managed to see the changes in the world through the eyes of the children and teenagers, who are very sensitive in their reflections of such changes.
"'How has your community been affected and how have you adapted?' was one of the questions we asked them and we received some very compelling answers."
Henry Dallal, the founder of the competition, said: "I am really pleased that our global youth competition on climate change initiated at COP21 in Paris has attracted many entries.
"I hope this initiative continues to create awareness on climate change among the youth of the world.
"We are glad to receive this much support from friends, and thanks to the Lucie Foundation and National Geographic's 'Your Shot' for making this exhibition come to life in the blue zone in Marrakech for COP22."
Young people from a total of 33 countries, also including Yemen, Cameroon and Cambodia, took part in the competition.
Register for free to continue reading
Registration is a free and easy way to support our truly independent journalism
By registering, you will also enjoy limited access to Premium articles, exclusive newsletters, commenting, and virtual events with our leading journalists
Already have an account? sign in
Join our new commenting forum
Join thought-provoking conversations, follow other Independent readers and see their replies