The Earth's descent into the Sixth Circle of Hell plotted out by US scientists
Animation shows what would happen to the world's average temperature if 'greenhouse gases continue to rise unchecked through the end of the century'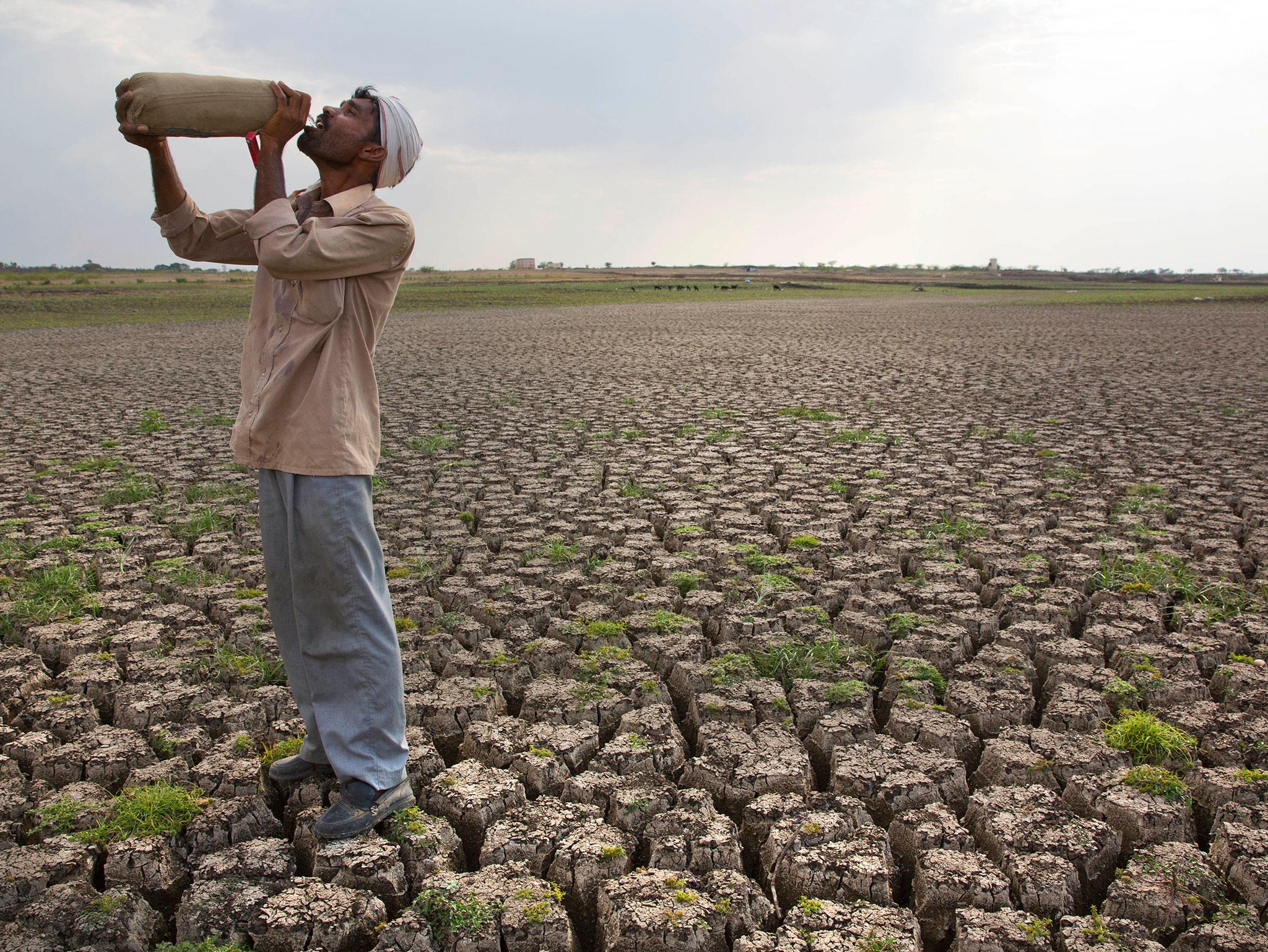 The US Geological Survey has produced an animation showing how the Earth's temperature has risen from 1850 to the present day – and how it might continue towards a point described by one leading commentator as "the sixth circle of Hell".
The gif was originally designed by Reading University meteorologist Dr Ed Hawkins to show how temperatures for each month of the last 165 years have gradually increased since the middle of the 19th century to the present day.
The spiral animation, with the figures for each year building up from a central core, went viral on social media with more than 2.5 million shares on one Facebook page alone.
Now the USGS has expanded its range into the future to show how the temperature record might change if the Earth warms by an average of more than five degrees Celsius compared to the pre-industrial age.
Its simulation is based on the "most aggressive scenario" produced by the Intergovernmental Panel on Climate Change (IPCC) in which "greenhouse gases continue to rise unchecked through the end of the century", the USGS said.
This would mean the atmosphere would contain roughly four times the level of carbon than it currently does.
Mark Lynas, the author of the award-winning book Six Degrees: Our Future on a Hotter Planet, laid out in graphic detail what might happen if the Earth got this hot.
At four degrees, new deserts in Spain, Italy and Greece would start forming, while summer temperatures in southern England would reach 45C. The vast amount of greenhouse gases trapped in the Siberian permafrost would start to melt, dramatically increasing the rate of warming.
At five degrees, the Earth might be like the Eocene period some 55 million years ago when the Arctic Ocean was a balmy 20C, breadfruit trees grew in Greenland and crocodiles and turtles swam in the waters of northern Canada. The warming process that brought the Earth to this point during the Eocene took place over 10,000 years.
If the average warming hit six degrees, Mr Lynas, whose book won the Royal Society Prize for Science Books, compared this scenario to the "Sixth Circle of Hell" in Dante's Inferno.
Perhaps ironically, the USGS' animation saw the temperatures spiral out to the sixth circle.
Join our commenting forum
Join thought-provoking conversations, follow other Independent readers and see their replies