Leaked government plan to prepare UK for climate change 'deeply disappointing'
The 140-page document offers a five-year plan that ministers said would boost resilience and protect the UK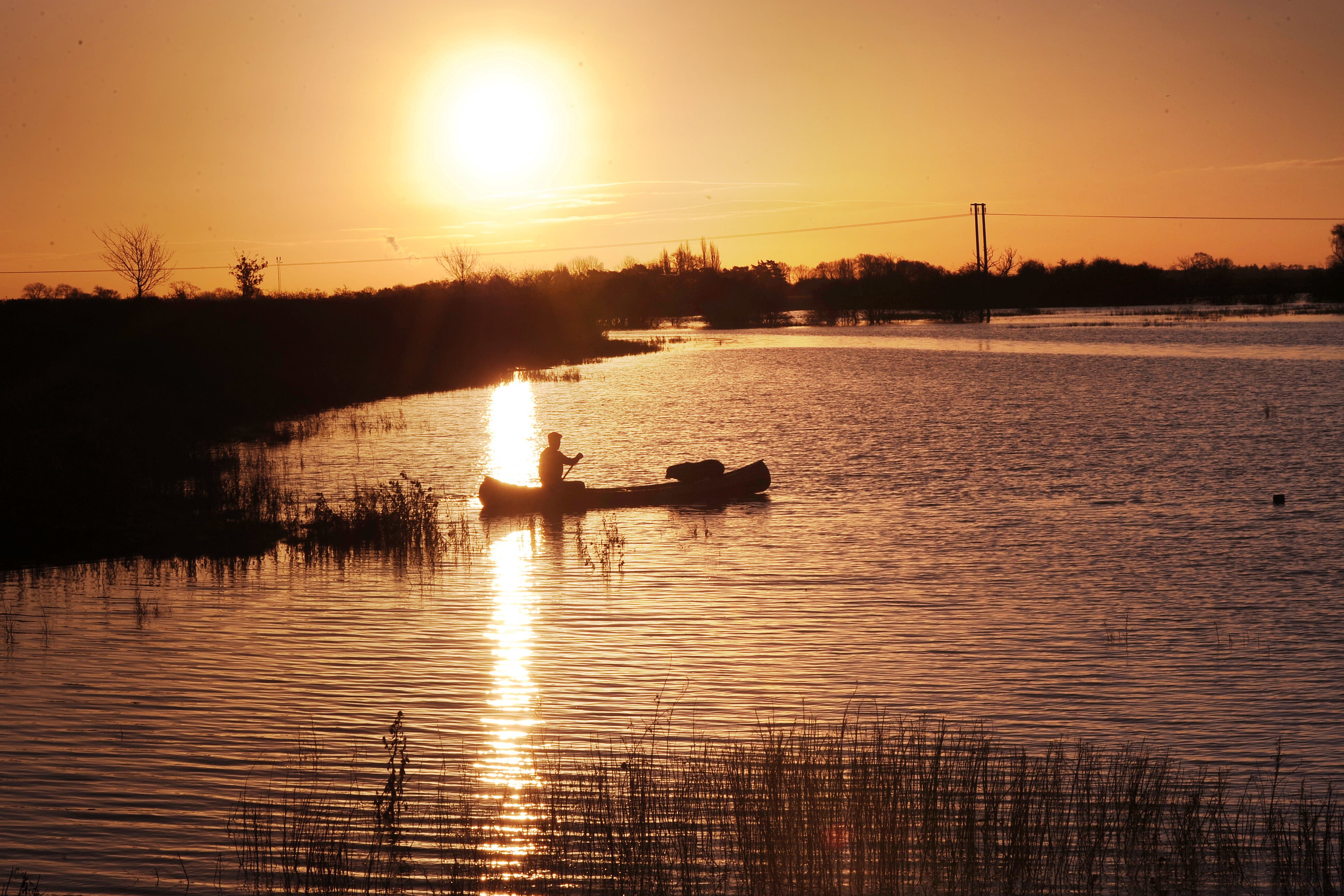 Leaked government plans for adapting the UK to the effects of climate change have been condemned as "deeply disappointing".
The latest National Adaptation Programme had been expected to be published on Tuesday, but was released on Monday following a leak to The Guardian newspaper.
The 140-page document offers a five-year plan that ministers said would boost resilience and help protect people, homes and businesses from heatwaves, droughts, floods and the other damaging impacts of climate change.
It comes after the Climate Change Committee, which advises and monitors Government progress on the issue, warned that ministers had not made enough progress in adapting to climate change.
"The next National Adaptation Programme is a critical moment for Government to announce a step change in adaptation, to avoid another lost five years and meet the urgent needs of the UK's people, ecosystems and infrastructure," advisers warned in March.
In a foreword to the report, Environment Secretary Therese Coffey said the programme would be a "step change in our approach to managing the risks of climate change, moving us from planning to action".
The Environment Department highlighted the Government's "resilience framework", announced last December, as well as the previously confirmed investment of £2.2 billion to improve water quality.
It also pointed to plans for a pilot of a dedicated climate data tool to help local authorities plan and adapt, as well as a UK Health Security Agency "adverse weather & health plan".
Elsewhere the plan states that the Department for Education will carry out annual climate risk assessments from this year to "identify the highest-risk settings and provide guidance on how to reduce the risk".
The document said that the department would "prioritise nature-based solutions by 2025, including sustainable drainage systems such as rain gardens, and natural shading for outdoor spaces, which will protect learners from flooding and overheating while maximising usable outdoor space".
It also commits the Ministry of Justice to research the impact of climate on staff and prisoner behaviour, with pilots planned by 2027.
On the natural environment, Defra also pointed to plans for environmental land management schemes and local nature recovery strategies.
But the plan was criticised for failing to properly grapple with adaptation planning.
Green Party MP Caroline Lucas called it "deeply disappointing and really lacking in ambition".
She told Channel 4 News: "What we've had served up to us here is announcements that have been pre-announced about two years ago so they're being recycled now.
"We've got the Government talking about doing research to work out why and how buildings overheat instead of actually putting in place the measures to address it.
"And we've got a Government that simply doesn't understand the role of nature restoration, in being able to properly adapt to climate change."
Emma Howard Boyd, chair of the London Climate Resilience Review, said the programme "should be a wake-up call and yet it seems they are taking a nap".
She said: "It's nearly exactly a year to the day that England hit 40C for the first time, when schools had to close, hospital operations were cancelled, and there were over 3,000 excess deaths.
"An official inquiry after an event can never turn back the clock but good preparation can provide return on investment, jobs, and healthier places to live and work.
"England needs to keep going whatever the weather.
"NAP3 won't convince anyone that we are ready and that is a dangerous, missed opportunity."