Climate change: July was the Earth's hottest month on record – while 2015 could be the warmest year, scientists say
Average temperature across land and ocean surfaces last month reached 16.61C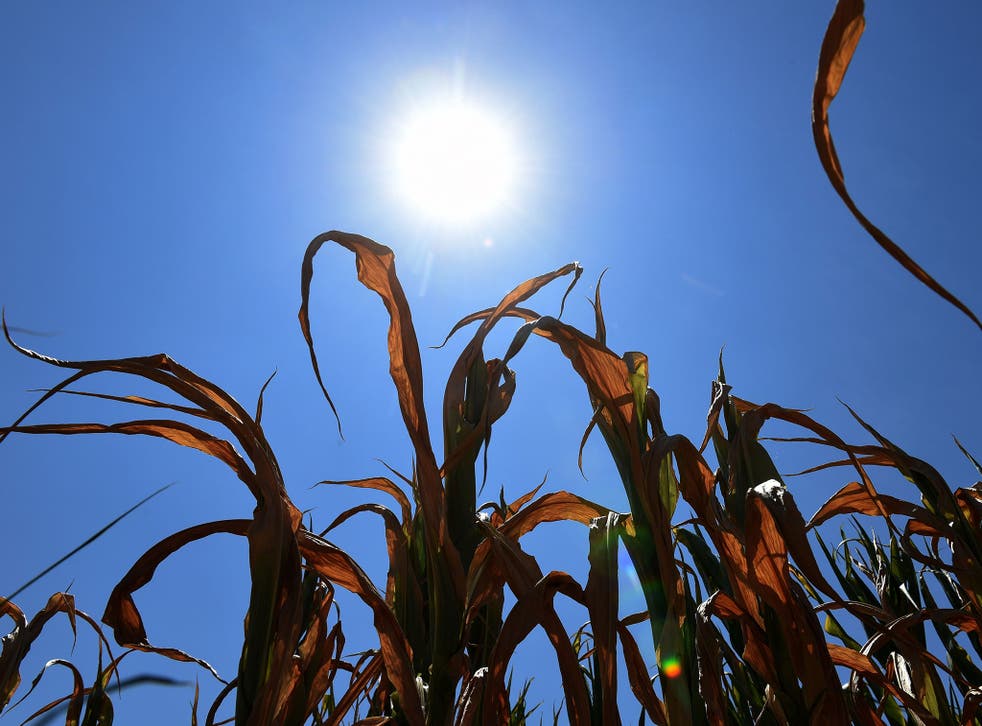 It is almost certain 2015 will be the hottest year recorded, scientists have said after it was revealed that July was the Earth's warmest month on record.
The average global temperature across land and ocean surfaces last month reached 16.61 C (61.86F) – 0.81C higher than the 20th century average for the month, scientists have said.
It was also higher than the previous global mark set in 1998 and 2010, the National Oceanic and Atmospheric Administration said in its latest monthly report.
NOAA climate scientist Jake Crouch said: "It just reaffirms what we already know: that the Earth is warming.
"The warming is accelerating and we're really seeing it this year."
Records on global temperatures kept by the NOAA go back to 1880 – but nine of the ten hottest months have occurred since 2005.
According to the NOAA, the first seven months of this year have also been the hottest for January to July on record.
Temperatures have surpassed the previous record from 2010 by 0.09C.
NOAA climate scientist Jessica Blunden told the Associated Press that she was "99 per cent certain" that this year will be the hottest recorded for the globe.
In pictures: Climate Change Protests Around the World

Show all 6
Mr Crouch, Ms Blunden and other scientists say the temperatures seen have been caused by a combination of man-made climate change and a strong El-Nino.
According to the NOAA report, while land-surface temperatures were the sixth highest for July on record last month, the sea-surface temperatures were the highest for any month recorded.
It says: "The global value was driven by record warmth across large expanses of the Pacific and Indian Oceans."
The latest analysis follows confirmation from the NOAA and NASA in January this year that 2014 was the hottest year since records began.
The NOAA said the average temperature across both land and ocean surfaces for 2014 was 0.69C (1.24F) above the 20th century average.
Additional reporting by AP
Join our new commenting forum
Join thought-provoking conversations, follow other Independent readers and see their replies