Climate change key in Syrian conflict – and it will trigger more war in future
Report warns that drought and rising temperatures could lead to major upheaval among region's unstable regimes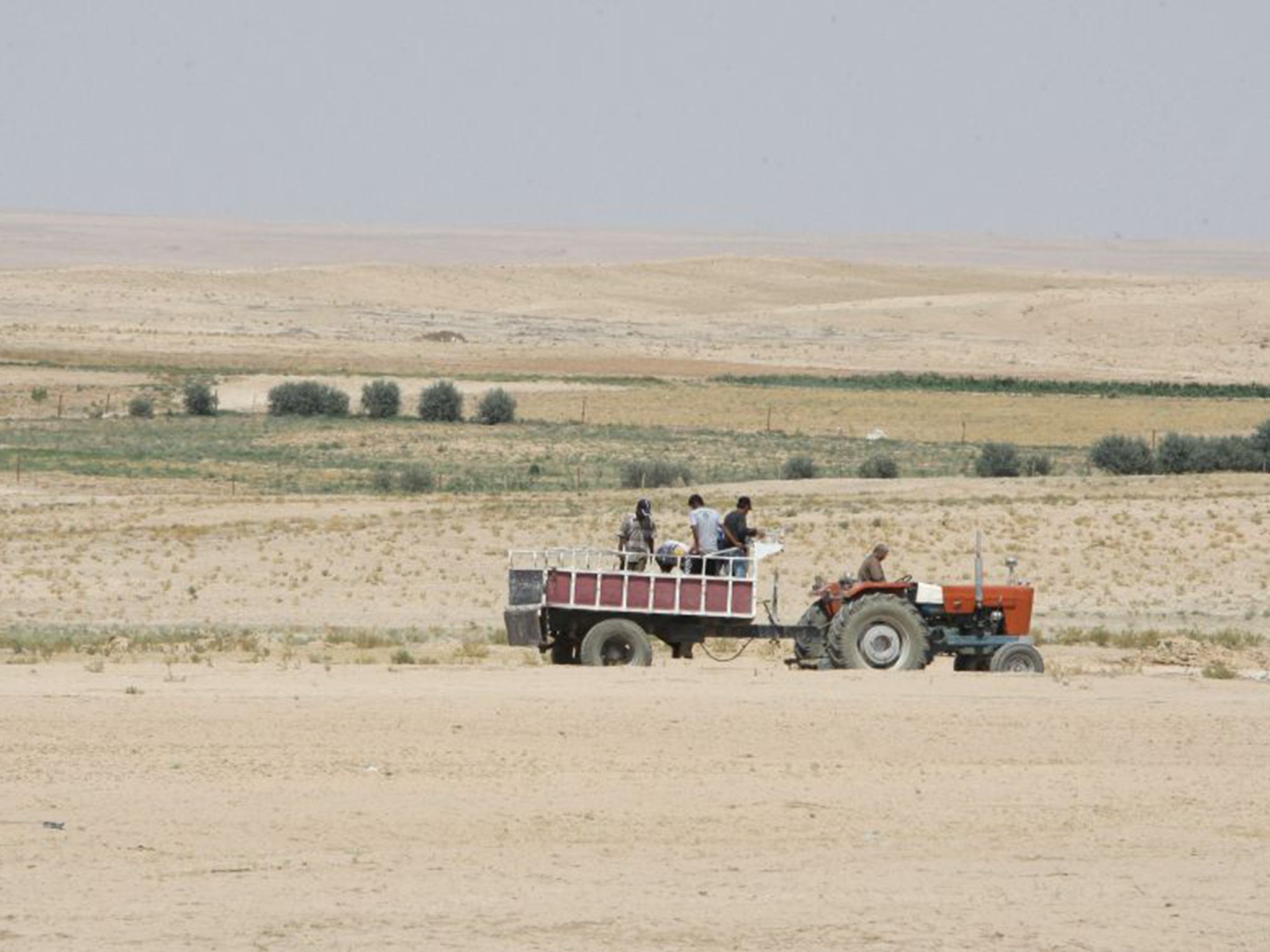 Climate change was a key driver of the Syrian uprising, according to research which warns that global warming is likely to unleash more wars in the coming decades, with Eastern Mediterranean countries such as Jordan and Lebanon particularly at risk.
Experts have long predicted that climate change will be a major source of conflict as drought and rising temperatures hurt agriculture, putting a further strain on resources in already unstable regimes.
But the Syria conflict is the first war that scientists have explicitly linked to climate change. Researchers say that global warming intensified the region's worst-ever drought, pushing the country into civil war by destroying agriculture and forcing an exodus to cities already straining from poverty, an influx of refugees from war-torn Iraq next door and poor government, the report finds.
"Added to all the other stressors, climate change helped kick things over the threshold into open conflict," said report co-author Richard Seager, of Columbia University in New York.
"I think this is scary and it's only just beginning. It's going to continue through the current century as part of the general drying of the Eastern Mediterranean – I don't see how things are going to survive there," Professor Seager added.
Turkey, Lebananon, Israel, Jordan, Iraq and Afghanistan are among those most at risk from drought because of the intensity of the drying and the history of conflict in the region, he says. Israel is much better equipped to withstand climate change than its neighbours because it is wealthy, politically stable and imports much of its food. Drought-ravaged East African countries such as Somalia and Sudan are also vulnerable along with parts of Central America – especially Mexico, which is afflicted by crime, is politically unstable, short of water and reliant on agriculture, Prof Seager said.
The conflict in Syria began in spring 2011 and has evolved into a complex multinational war that has killed at least 200,000 people and displaced millions more, according to the Columbia study, which appears in the journal Proceedings of the National Academy of Sciences. It was preceded by a record drought that ravaged Syria between 2006 and 2010.The paper says the timing is unlikely to be a coincidence, citing a recent interview with a 38-year old farmer in Mohasen, an agricultural village in the north east of Syria.
Asked if the conflict was about the drought, Faten – a female farmer who did not want to give her last name – said: "Of course. The drought and unemployment were important in pushing people towards revolution. When the drought happened, we could handle it for two years, and then we said, 'It's enough'," the report said.
The study combined climate, social and economic data relating to the so-called Fertile Crescent, spanning parts of Turkey and much of Syria and Iraq, where agriculture and herding are thought to have started 12,000 years ago and continue to be crucial.
In pictures: São Paulo ravaged by worst drought in 80 years
Show all 16
The region has warmed by between 1 and 1.2C since 1900, reducing rainfall in the wet season by an average of 10 per cent. In addition to the warming – which has found to be caused by human greenhouse gas emissions – Syria has had to contend with rapid population growth, from 4 million in the 1950s to 22 million now.
The ruling al-Assad family encouraged water-intensive export crops such as cotton, while illegal drilling of irrigation wells dramatically depleted groundwater that might have provided valuable reserves, the report said. The drought's effects were immediate. Agriculture production, which typically makes up a quarter of Syria's economy, plummeted by a third.
In the hard-hit northeast, livestock herds were practically obliterated, cereal prices doubled and nutrition-related diseases among children increased dramatically. As many as 1.5m people fled from the country to the city.
"Whether it was a primary or substantial factor is impossible to know, but drought can lead to devastating consequences when coupled with pre-existing acute vulnerability," said lead author Colin Kelley, who did the work at Columbia but is now the University of California, Santa Barbara.
The pressure exerted by climate change is even more dangerous because it comes against a backdrop of rising populations and growing scarcity of resources, experts say.
With demand for basic commodities such as wheat and copper set to soar over the next two decades, relatively small shocks to supply risk causing sudden price rises and triggering "overreactions or even militarised responses", the Chatham House think-tank has warned.
Furthermore, while the effects of rising population and global warming may be felt hardest among the poorer countries most affected by climate change, the impact will be felt worldwide.
Global trade is so interconnected that no importer of resources is insulated from the problems of key exporters – a fact of concern to the UK, which imports 40 per cent of its food and a high proportion of fossil fuels and metals, the think-tank warns.
Join our commenting forum
Join thought-provoking conversations, follow other Independent readers and see their replies