Climate change may ruin wine production, scientists warn
New research suggests increasing heat and delayed harvests mean more crops will fail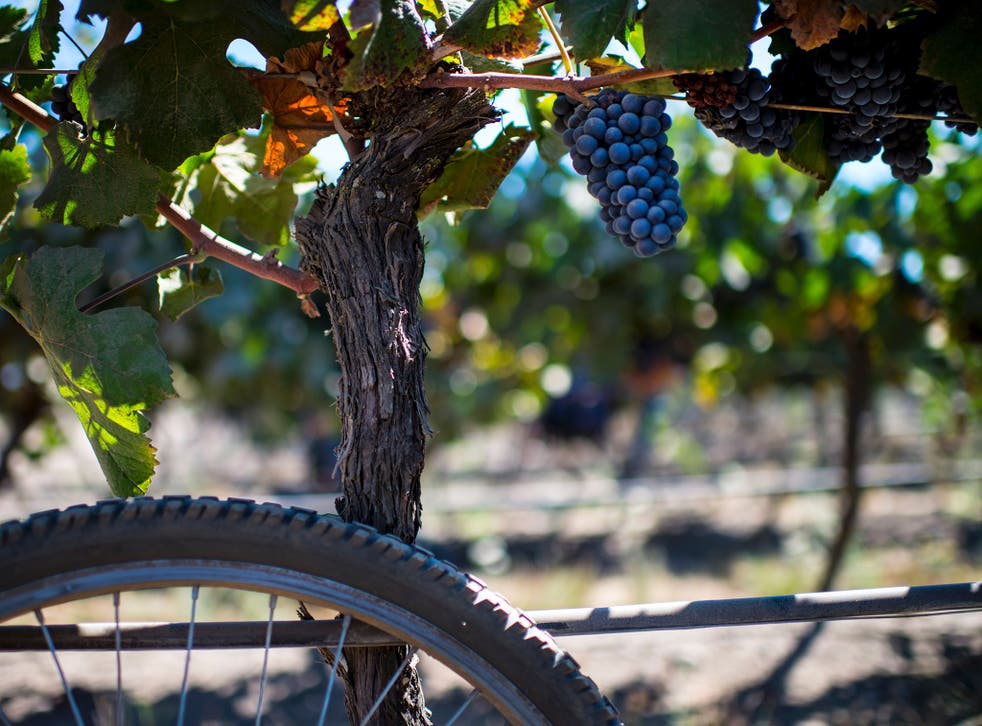 Wine production will be severely hampered by climate change in the long run, according to new research.
The rise in global temperatures has seen the European wine industry enjoy a boom in recent years with better quality grapes being harvested but it will not last forever.
In western Europe, the best wines are produced in hot summers when end-of-season droughts are followed by heavy spring rains.
Indian summers reduce surface moisture and dry out the soil which makes the grapes ready for harvest.
As temperatures rise the soil dries out quicker and wine growers do not need droughts as much.
But climate change is also causing harvest time to be pushed further and further back as hot spells last longer and longer. This means crops are more likely to die or be damaged.
The study by scientists at Columbia University's Lamont-Doherty Earth Observatory and the Nasa Goddard Institute for Space Studies found that from 1980 onwards, the harvest was an average of two weeks later in France compared to the 400-year average.
Professor Elizabeth Wolkovich, an ecologist at Harvard University, said the switch had not harmed the wine industry yet but it was only a matter of time.
She said "so far, a good year is a hot year" but noted that the hottest year on record in France, 2003, led to the grapes being picked a full month earlier than usual yet they were not a particularly good vintage.
"That may be a good indicator of where we're headed" she said, "If we keep pushing the heat up, vineyards can't maintain that forever".
If the trend continues, wine production will be forced to move other parts of the world with famous wine growing regions like France and California being replaced by China or Canada.
Climate change protests around the world

Show all 25
Liz Thach, a professor of management and wine business at Sonoma State University in California, said the study confirmed what growers already knew.
She said: "Some people may still be skeptical about global warming, but not anyone in the wine industry.
"Everyone believes it, because everyone sees it year by year—it's here, it's real, it's not going away."
Join our new commenting forum
Join thought-provoking conversations, follow other Independent readers and see their replies