Governments face 'wave of legal action' over climate change inaction as natural disasters worsen, activists warn
Companies could also find themselves in legal trouble, environmental lawyers say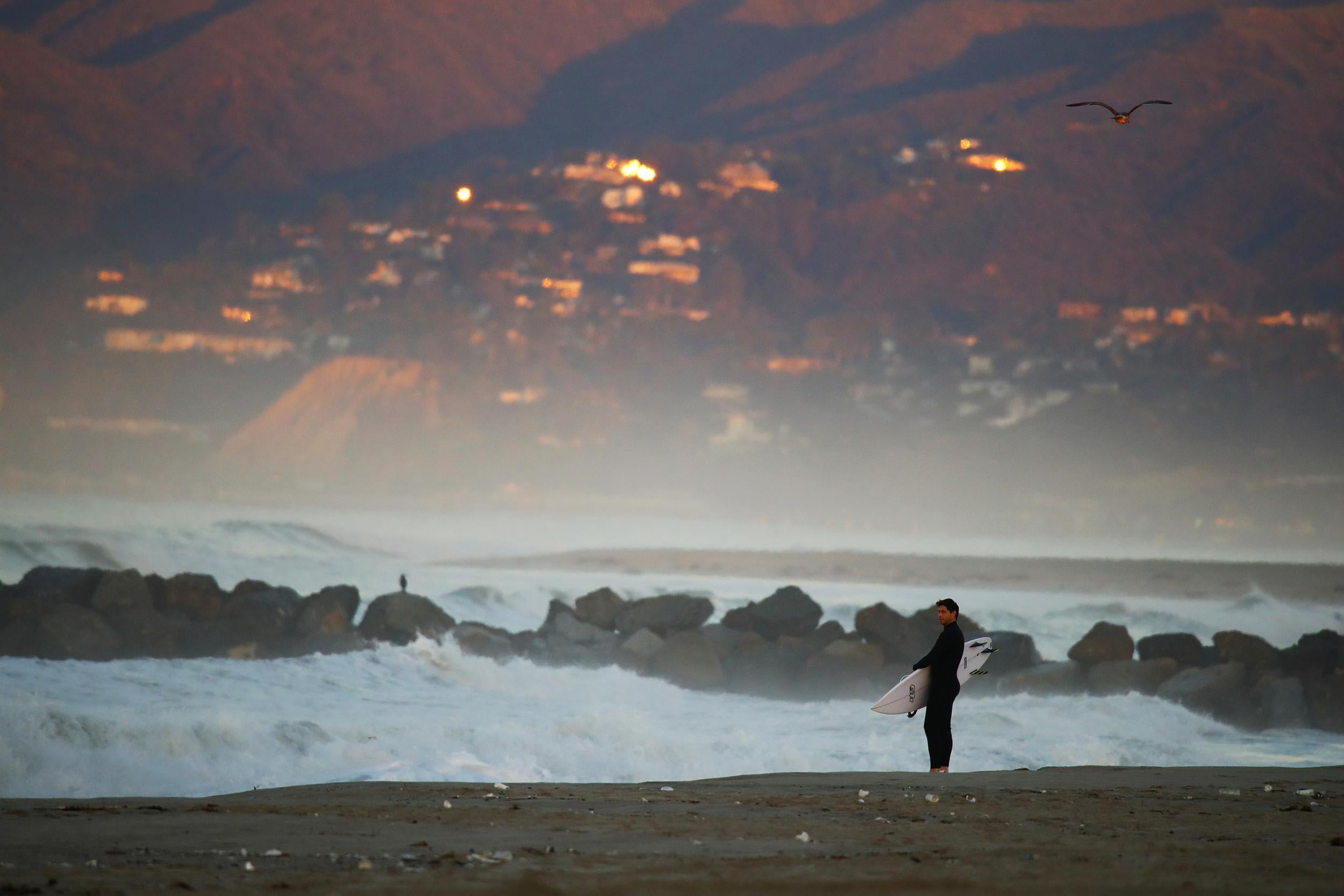 A "wave of legal action" over climate change has already begun and cases will become more likely to succeed as the scientists get better at attributing extreme weather events to global warming, activists have warned.
Writing in the journal Nature Geoscience, lawyers from ClientEarth in London and Earth & Water Law in Washington DC said events previously regarded as "acts of God" could increasingly land humans with a bill for damages.
Companies and their directors, government agencies and others with a duty of care, who fail to disclose relevant information or to plan ahead, could all potentially be in legal trouble.
Several legal cases are already underway in the US with a group of young people suing the US federal government for allegedly creating and enhancing the dangers of climate change; coastal communities in California suing fossil fuel companies over sea-level rise; and the New York attorney general's office investigating ExxonMobil amid claims the company may have misled shareholders about the financial risk posed by climate change.
The Nature Geoscience article said: "The question is not whether there will be another wave of climate-related litigation — the wave is already in motion.
"The question instead is whether it will be more successful than previous efforts.
"We expect that evidence from attribution science will catalyse future climate change litigation.
"Such cases are likely to involve actors such as local government agencies, built-environment professionals, and companies and their directors alleged to have had duties of care or special knowledge about specific climate-related risk.
"Claims are likely to arise when those actors fail to share or disclose relevant knowledge, or fail to take adaptation actions that would have protected those to whom they owed a duty of care."
Attributing extreme weather events to climate change is difficult. However, recently researchers have been able to show wildfires and other events were significantly more likely because of the rising temperatures.
And courts in the US and UK, for example, have already accepted evidence based on probability in other cases.
In a statement, the article's authors, Sophie Marjanac and James Thornton, of ClientEarth, and Lindene Patton, of Earth & Water Law, said: "The science of extreme weather attribution is improving rapidly, and is making important predictions about future weather events.
"This means the legal duties of those responsible for keeping people, the built environment and the natural world safe are changing too.
"Identifying the human influence in events once only understood as 'acts of god' will reshape the legal landscape, meaning governments and businesses could be sued if they don't take action to protect people from floods, heatwaves and other foreseeable climate change risks."
ClientEarth twice successfully took the UK Government to court over substandard plans to bring air pollution down to within minimum safety limits set by the European Union in a timely fashion.
Following publication of the Government's third attempt, it has written to Ministers seeking "urgent answers over disturbing holes in court-ordered plans to clean up illegal levels of air pollution".
In July, chief executives of 92 green organisations voted ClientEarth as the UK's most effective environmental campaign group.
This article has been corrected to state that the young people suing the US government are doing so on the ground that it helped to cause climate change, rather than failed to take action to address it.
Join our commenting forum
Join thought-provoking conversations, follow other Independent readers and see their replies