Climate change: Summer storms will give way to heatwaves and drought across Europe
Researchers find a link between melting Arctic sea ice and reduced storm activity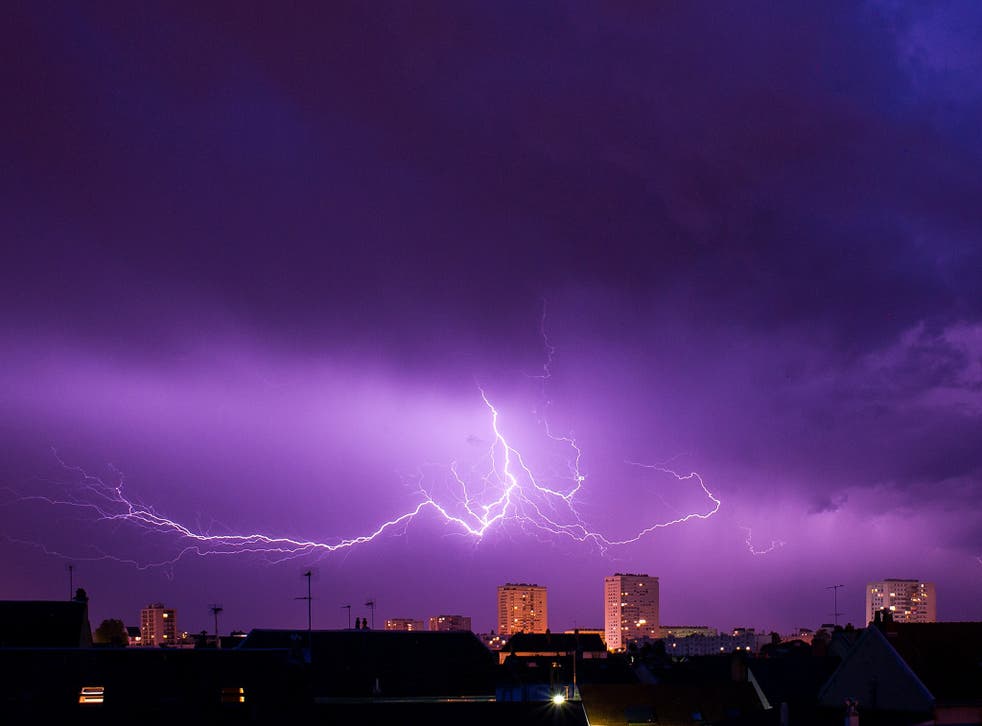 Summer storms over Europe have become weaker and less frequent over the past few decades, but if this trend continues it is likely to lead to more intense heatwaves and droughts according to climate scientists.
A study by researchers at the Potsdam Institute for Climate Impact Research in Germany found a link between the melting sea ice of the Arctic caused by climate change, and the tendency for storm activity in summer over Europe to be less intense.
They believe it is linked with a weakening of the jet stream, a flow of high-altitude air from west to east, which is causing summer storms to become weaker and less frequent and heat-waves to become more severe, such as the hot summer over western Russia in 2010 which caused devastating crop failures and wildfires.
"When the great air streams in the sky above us get disturbed by climate change, this can have severe effects on the ground," says lead-author Dim Coumou.
"While you might expect reduced storm activity to be something good, it turns out that this reduction leads to a greater persistence of weather systems in the northern hemisphere mid-latitudes," said Dim Coumou of the Potsdam institute, and lead author of the study in the journal Science.
Many previous studies have focused on winter storms, which tend to be more damaging, but summer storms play a role in preventing the onset of a long heatwave that leads to drought.
"In summer, storms transport moist and cool air from the oceans to the continents bringing relief after periods of oppressive heat. Slack periods, in contrast, make warm weather conditions endure, resulting in the build-up of heat and drought," Dr Coumou said.
"From whichever angle we look at the heat extremes, the evidence we find points in the same direction. The heat extremes do not just increase because we're warming the planet, but because climate change disturbs airstreams that are important for shaping our weather," he said.
"The reduced day-to-day variability that we observed makes weather more persistent, resulting in heat extremes on monthly timescales. So the risk of high-impact heatwaves is likely to increase," he added.
Register for free to continue reading
Registration is a free and easy way to support our truly independent journalism
By registering, you will also enjoy limited access to Premium articles, exclusive newsletters, commenting, and virtual events with our leading journalists
Already have an account? sign in
Register for free to continue reading
Registration is a free and easy way to support our truly independent journalism
By registering, you will also enjoy limited access to Premium articles, exclusive newsletters, commenting, and virtual events with our leading journalists
Already have an account? sign in
Join our new commenting forum
Join thought-provoking conversations, follow other Independent readers and see their replies