Climate change will hit price of cereal and household basics next, report claims
Oxfam report found Kellogg and Nestlé are among the world's 'big ten' companies who emit more greenhouses gases than Nordic countries combined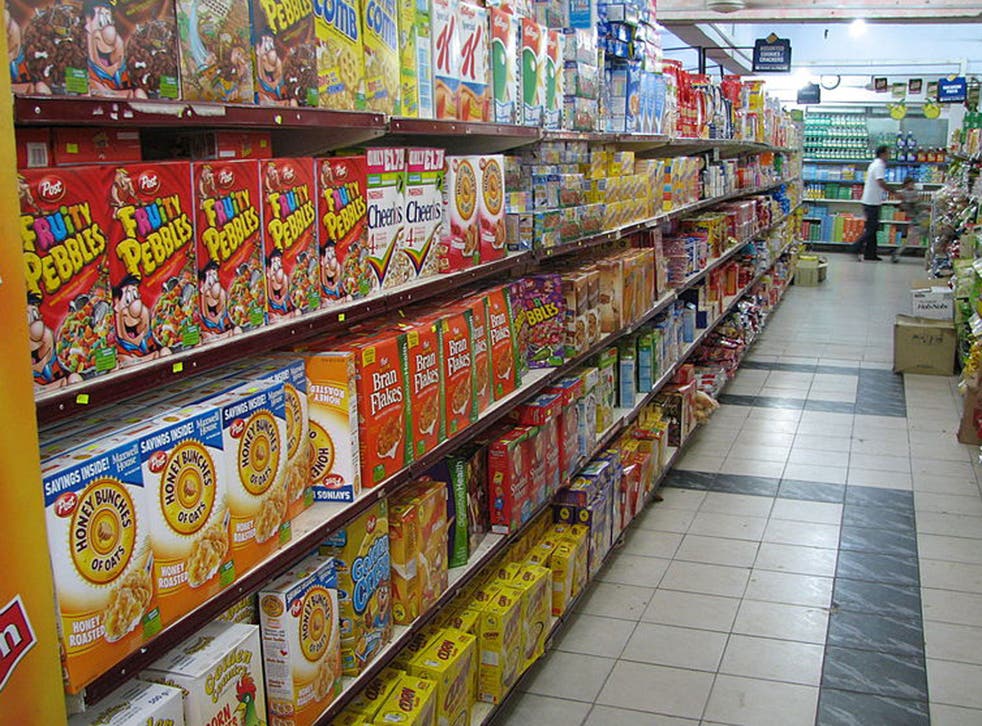 The impact of climate change could increase the price of breakfast cereal and other household foods, a report by Oxfam has claimed, which found Kellogg and Nestlé are among the world's 'Big 10' food and drink companies who collectively emit more greenhouses gases than Nordic countries combined.
In their report, Standing on the Sidelines, Oxfam called on the major food and drink companies to do more to tackle climate change after it found the so-called Big 10 were responsible for nearly 264 million tonnes of greenhouse gas (GHG) emissions in 2012 – more than Finland, Sweden, Denmark and Norway combined.
The international aid agency said the Big 10 included Associated British Foods (ABF), Coca-Cola, Danone, General Mills, Kellogg, Mars, Mondelēz International, Nestlé, PepsiCo and Unilever, and called on them to start working towards reducing emissions that occur "outside their own four walls".
Half of the greenhouse gas emissions come from the production of agricultural commodities in the companies' supply chains. These emissions are not covered by targets each company sets to reduce their own emissions, the report claims, which was produced for Oxfam's Behind the Brands campaign.
It also singled out Kellogg and General Mills as among the "worst performers" for their climate change policies and called on them to reverse their position as "climate laggards". Only Nestlé, Unilever and to some extent Mars and Coca-Cola were vocal in encouraging policy makers and businesses to tackle climate change, it added.
"The food industry has a moral imperative and a business responsibility to dramatically step up its efforts to tackle climate change," Oxfam's executive director Winnie Byanyima said. "The 'Big 10' companies are failing to use their power responsibly and we will all suffer the consequences."
These "consequences" include rising food prices for consumers. Oxfam estimates climate change will hike up the retail price of General Mills' Kix cereal by up to 24 percent and Kellogg's Corn Flakes by as much as 44 per cent over the next 15 years.
It warned the companies could face financial ruin if they do not do more to tackle the issues with climate change because of the effects extreme weather conditions could have on production.
"They have the economic power to drive the required transformation of the food system and to influence the direction of the wider global economy," the report said. "Their vested interests coincide with the world's need for a cleaner and more equitable global food system and a sustainable energy system.
"But they are not properly acting upon this coincidence."
In a statement, Kellogg said: "Kellogg is committed to doing what's right for the environment and society. As part of this commitment, we are working to reduce greenhouse gas emissions – along with energy use and water use – by 15–20 per cent at our manufacturing facilities by 2015.
"Oxfam has recognised our commitment to working with global palm oil suppliers to source fully traceable palm oil, produced in a manner that's environmentally responsible, socially beneficial, and economically viable."
General Mills said: "Climate Change is a serious issue, and as a food company we are very aware of the impact that climate change could have on agriculture and the world's food supply.
"General Mills has been actively engaged in positively influencing climate policy and has been taking steps to reduce greenhouse gas emissions in its operations for many years."
Register for free to continue reading
Registration is a free and easy way to support our truly independent journalism
By registering, you will also enjoy limited access to Premium articles, exclusive newsletters, commenting, and virtual events with our leading journalists
Already have an account? sign in
Register for free to continue reading
Registration is a free and easy way to support our truly independent journalism
By registering, you will also enjoy limited access to Premium articles, exclusive newsletters, commenting, and virtual events with our leading journalists
Already have an account? sign in
Join our new commenting forum
Join thought-provoking conversations, follow other Independent readers and see their replies