Hotter climate drove extinction of woolly rhinos, not humans, study finds
A stable population of woolly rhinos, even after humans arrived in Siberia, contradicted the theory that hunting may have been the primary cause of their demise, writes Louise Boyle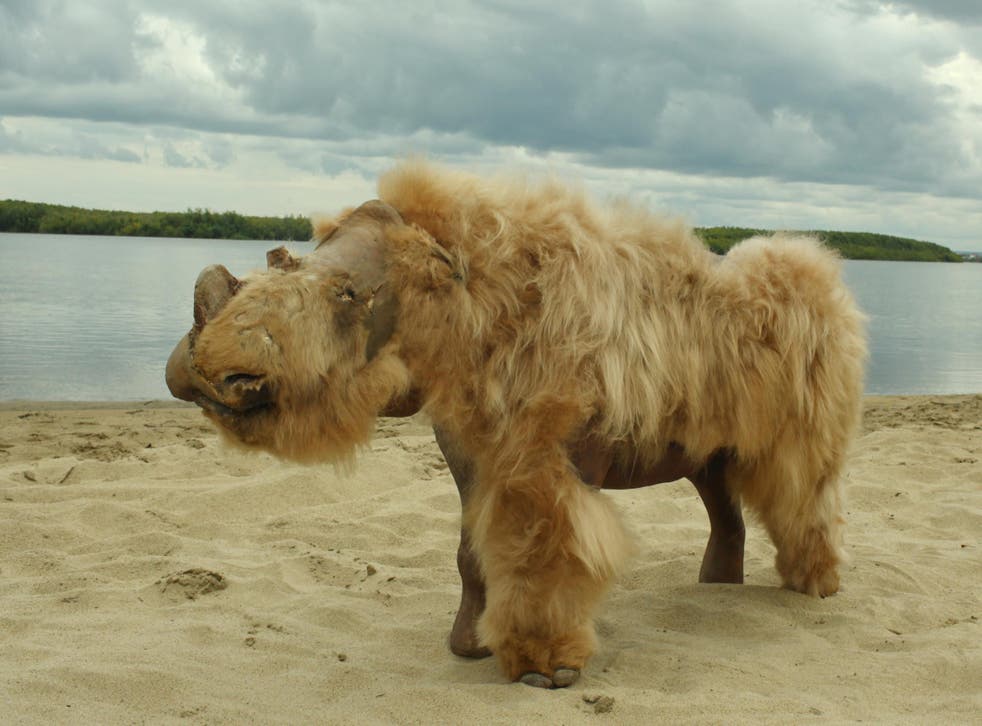 Early humans' enthusiasm for hunting may not have driven some prehistoric mammals to extinction, as previously believed, but rather the cold-adapted species fell victim to hotter climates.
The findings come from a new study, published on Thursday, which examines the extinction of the woolly rhinoceros – a 6ft herbivore with a shaggy coat who first appeared 350,000 years ago, roaming over a vast range from South Korea to Scotland, and largely inhabiting the region which is now Russia.
Much like its prehistoric companions the woolly mammoth, which roamed over similar territory, and the cave lion, it has been held that the woolly rhinos' extinction at the end of the last ice age could be attributed to the spread of early humans.
Join our new commenting forum
Join thought-provoking conversations, follow other Independent readers and see their replies