Climate crisis: UK cannot reach net zero emissions 'if ministers remain fixed on economic growth'
Sir Ian Boyd suggests creation of cross-departmental ministry to ensure policy complies with environment targets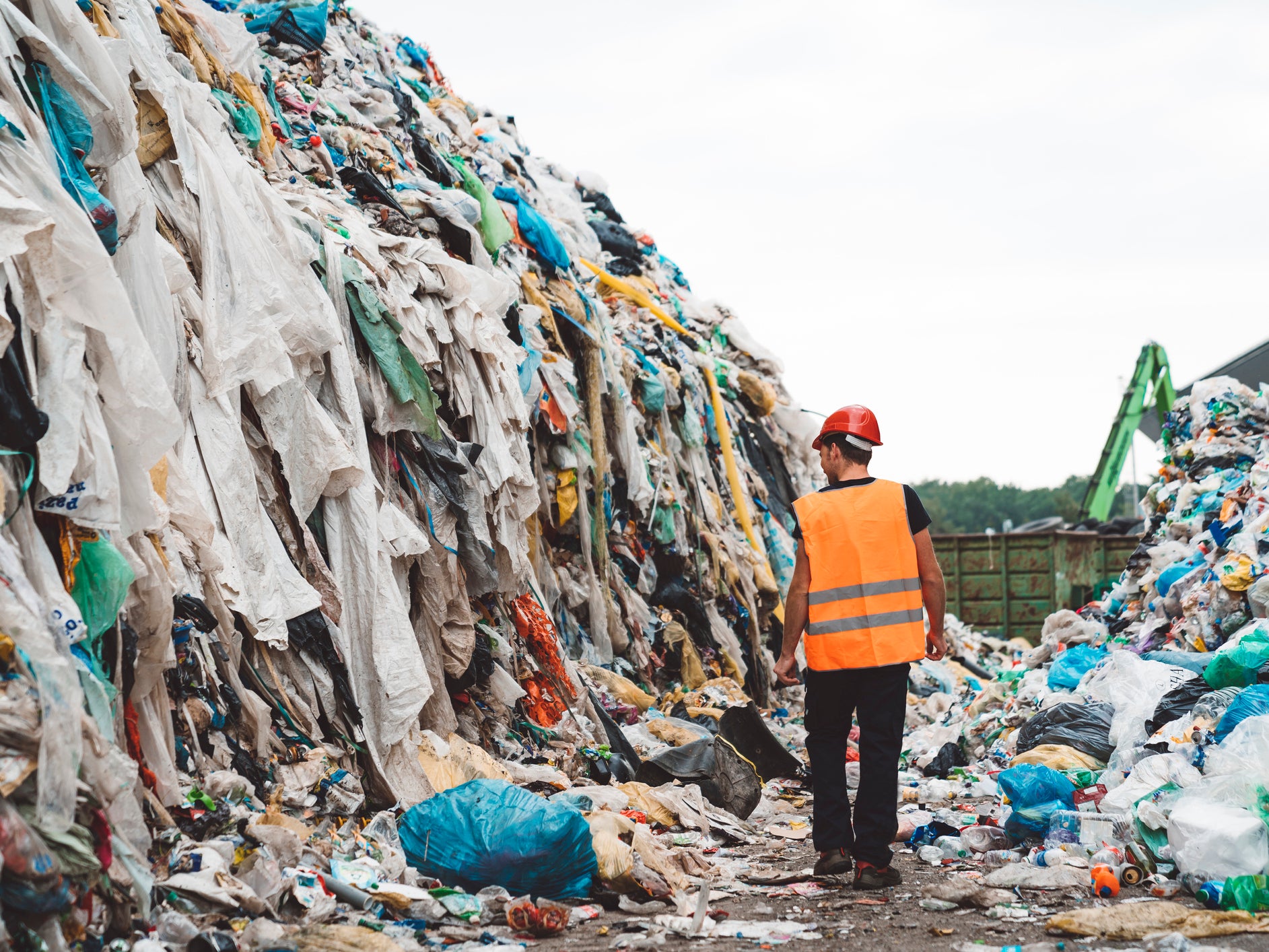 The UK cannot reach net zero greenhouse gas emissions by the target of 2050 while ministers remain fixed on growth as measured by GDP, the government's chief environment scientist has warned.
Sir Ian Boyd has made clear the scale of the challenge the UK faces to meet its own environmental goals, and said the public had little idea of the changes necessary to rein in our impact on the natural world.
People must eat less red meat, travel less and buy fewer clothes, he said, but he also warned that enormous political reassessments must be made in order for these necessary changes to happen.
Sir Ian made the comments to the BBC as he steps down from the Defra post he has held for six years.
He said: "The way we live our lives is generally not good for the environment.
Climate change: Greenland ice cap accelerated retreating
Show all 22
"We like to consume things, but the more we consume the more we absorb the resources of the planet.
"That means we have to grow those resources or we have to mine them – and in doing that we generate waste. And consumption is going up all the time.
"(There's) a conundrum – how do we shift ourselves from consuming? We need to do more about learning to live sustainably. We talk about sustainability but we don't really know what it means."
Sir Ian also called for the creation of a "net zero ministry", which he said could work across government to vet the policies of all departments to ensure they are working to a common environmental framework. He noted this type of cross-departmental arrangement already exists with the Brexit ministry, which vets Brexit decisions.
Sir Ian said technology would be an essential element in reducing our impact on the planet, but indicated the biggest challenge would be in reducing rates of consumption.
He added: "We've got to reduce demand to a much greater extent than we have in the past, and if we don't reduce demand we're not going to reduce emissions.
"Emissions are a symptom of consumption and unless we reduce consumption we'll not reduce emissions."
But Josh Burke, a policy fellow at LSE's Grantham Institute for Research told The Independent their research has indicated achieving net zero and maintaining economic growth are not mutually exclusive.
"We probably shouldn't scrap GDP entirely, but it is a fairly blunt instrument in that it doesn't take into account natural capital or social capital for example," he said.
"In New Zealand they decided to augment GDP with these additional metrics, so they record natural and social capital and those are the kinds of things we can do too."
He said the institute's research concluded it was possible to have sustainable growth at the same time as transitioning to a low-carbon economy.
"If you look at the pace of technological change, in particular the falling cost of renewables, and lessons from past technological transformations, then it does appear possible to reduce carbon and maintain growth."
He also warned against placing too great a burden on consumers, and instead said policy must lead the way towards net zero rather than trying to make people feel guilty about their habits.
"When it comes to consumers there will have to be some changes in lifestyle, but the emphasis that we place on the consumer in this debate is a red herring," he said.
"With other social issues we don't place as much emphasis on individuals for inequality or homelessness. When it comes to climate change we always think of the consumer as having a huge role to play. They have a role to play, but we should place the emphasis on the role of government, institutions and the private sector. For me they are going to deliver this change.
"Consumers will have to fly a little bit less, eat 20 per cent less red meat, and do those kinds of things, but that doesn't mean doom and gloom. A lot of these changes will benefit them. We're going to have to stop driving combustion engine vehicles, but ultimately the cost of that will be a lot less in the future. We'll have to heat our homes less, but then our bills will be less, because we'll have better insulation.
"It's quite difficult for governments to tell consumers what to do. There's a moral quandary in all this in that, it's easy for us to say to people 'don't buy the cheap things', but there are also lots of people who can't afford to buy alternatives.
"Do we have a right to say to consumers who can't really afford to buy greener alternatives to go and do so?"
Speaking about Sir Ian's suggestion of a net zero ministry, Mr Burke said social scientists would back the creation of such a body.
"One of the problems with climate policy and with policy more generally is there's a lack of cross-departmental collaboration and people tend to work in silos. So we fully endorse a broader working group… There is precedent for such a thing and it'd be welcome."
The Independent contacted Defra for comment, and was given the same quote as the BBC, which despite asking does not address many of the issues raised by Sir Ian including measuring societies' success by GDP, or whether it supported the creation of a "net zero ministry".
A Defra spokesperson said: "The impact of climate change is clear and demands urgent action from countries around the world. The UK has already shown global leadership by becoming the first major economy to legislate for net zero emissions by 2050 – but we know there is more to do.
"That's why we're reforming farming policy to reward environmental actions, reviewing our food system to ensure it is more sustainable, taking steps to accelerate tree-planting and peatland restoration, and introducing a flagship Environment Bill to address the biggest environmental priorities of our age."
Join our commenting forum
Join thought-provoking conversations, follow other Independent readers and see their replies