Climate crisis: UK energy watchdog champions electric vehicles and offshore wind as it sets out roadmap to net zero
New Ofgem boss aims to align regulation of energy sector with government's climate goals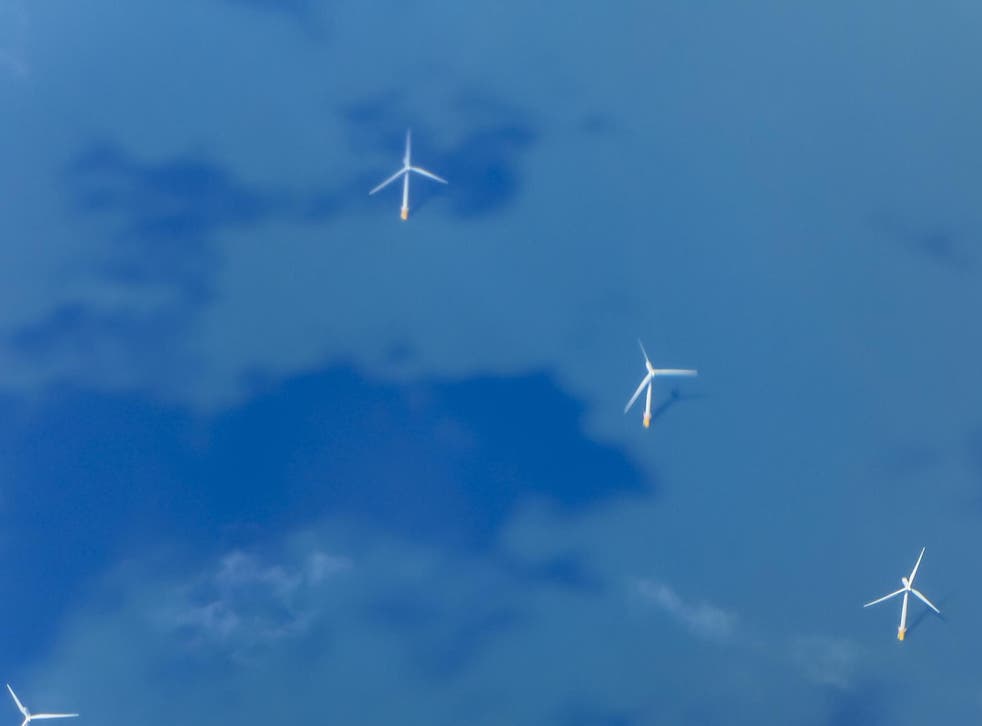 The UK's energy regulator Ofgem has published a new action plan that aims to support low-carbon technology and set the country on the path to net zero greenhouse gas emissions by 2050.
The announcement comes after the appointment of a new chief executive, and following criticism of the regulator for a lack of focus on the climate crisis.
The nine-point action plan aims to reduce emissions by helping replace 10 million petrol or diesel cars with electric vehicles by 2030, making energy consumption more efficient, and expanding offshore wind generation four-fold while also protecting consumers from price rises.
The plan also includes the creation of a new fund designed to foster technological innovation to help tackle climate change.
New Ofgem chief executive Jonathan Brearley said: "Britain has come a long way. It has decarbonised faster than any other major economy, but we must go further, particularly on heat and transport. We are taking an approach that recognises that our role protecting consumers includes achieving net zero.
Climate change: Decade's defining issue in pictures

Show all 20
"As low-carbon renewable energy grows and more transport goes electric, the energy system needs to be more flexible to respond to peaks and troughs in both supply and demand. Our new price controls for network companies will clear the path for this, providing the incentives for investment for the future.
"It is now vital that the energy industry rises to the challenge and demonstrates how it will work with the government and Ofgem to decarbonise Britain's energy system at lowest cost."
Ofgem's action plan appears to be a response to criticisms the regulator was not aligned with government policy on climate change and emissions, and for failing to clamp down on energy firms' pricing plans, which allowed them to rake in enormous profits.
The plans have been welcomed by National Grid executive director Nicola Shaw. She said: "It's critical that the regulator, government and industry are aligned to decarbonise the energy sector in the journey to net zero at the lowest cost to consumers, and we both welcome and share Ofgem's commitment to achieving this."
Citizens Advice chief executive Dame Gillian Guy said Ofgem's plans recognised the need to protect vulnerable customers.
"People need to understand why these changes are needed, they will need help and support to make those changes and strong consumer protections if things go wrong," she said.
Ofgem's nine point action plan is as follows:
We will build adaptability into our price controls to ensure network companies invest efficiently and are able to adapt to changes in technology and infrastructure

We will set up a regulatory fund to unlock investment in innovative solutions to tackle climate change

We will explore, with government and industry, opportunities for greater coordination to enable rapid expansion of an offshore grid at lowest cost

We will harness our existing knowledge and expertise to help government and the industry develop cost-effective and low-risk options to decarbonise heating

We are reviewing the way our energy systems are managed to ensure they are fit for a net-zero future

We will create a more flexible electricity system to ensure that consumers will benefit from the lowest cost transition to a reliable net-zero system

We will develop a regulatory strategy on electric vehicles to support roll out and maximise the benefits to consumers

We will support innovation and experimentation, particularly in the retail market, to create low carbon products and services that will directly benefit consumers

We will respond to the need to take big decisions facing a deeply uncertain future by becoming more adaptive in the way we work and in our regulatory approaches
Additional reporting by agencies
Register for free to continue reading
Registration is a free and easy way to support our truly independent journalism
By registering, you will also enjoy limited access to Premium articles, exclusive newsletters, commenting, and virtual events with our leading journalists
Already have an account? sign in
Register for free to continue reading
Registration is a free and easy way to support our truly independent journalism
By registering, you will also enjoy limited access to Premium articles, exclusive newsletters, commenting, and virtual events with our leading journalists
Already have an account? sign in
Join our new commenting forum
Join thought-provoking conversations, follow other Independent readers and see their replies