Climate crisis: Higher temperatures may drive mosquito-borne Zika virus into Europe
Virus set to spread into Europe's southern and eastern regions along with northern US, northern China and southern Japan by 2080
Louise Boyle
New York
Thursday 09 July 2020 13:28 Comments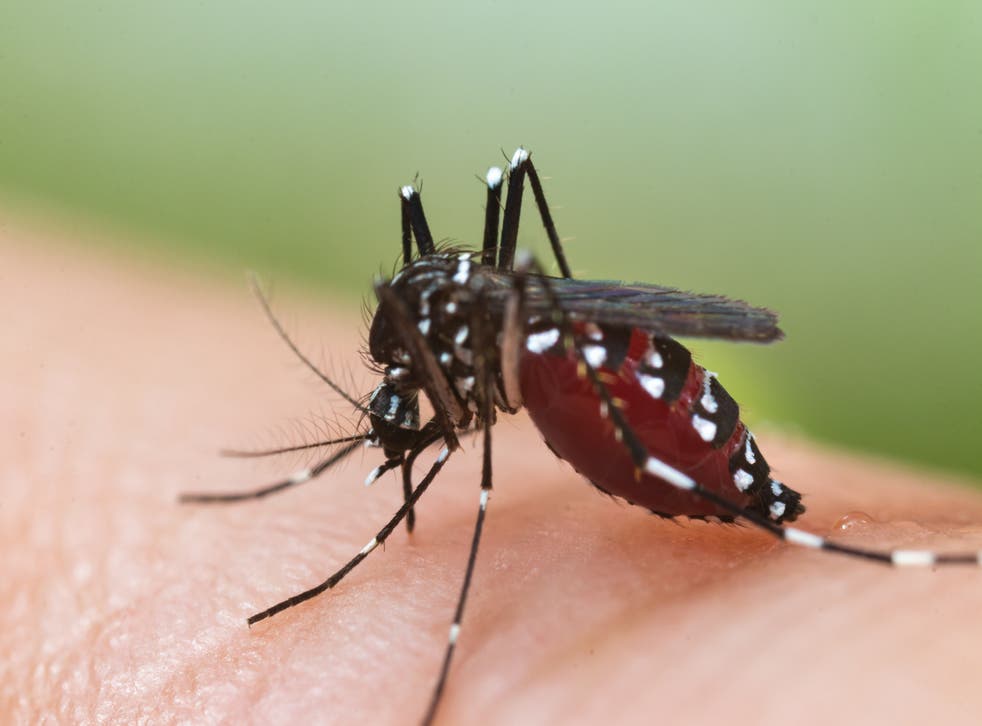 The climate crisis may lead to the spread of the mosquito-borne Zika virus as cooler regions experience increasingly hotter temperatures in the coming decades, a new study has found.
Researchers from the University of Liverpool used the most severe climate modelling from the UN's Intergovernmental Panel on Climate Change (IPCC) to look at how increasing temperatures relate to Zika virus transmission risk between 2050 and 2080.
They linked rising temperatures with an increased threat of Zika transmission in Europe's southern and eastern regions, along with the northern US, northern China and southern Japan by 2080.
The research team studied two species of mosquito, Aedes albopictus and Ochlerotatus detritus, which are known to spread the Zika virus in warmer climates.
Mosquitoes do not have the ability to regulate body heat, so their temperatures fluctuate with the environment.
The mosquitoes were exposed to temperatures ranging from 17C (63F) to 31C (88F) to see what affect it had on their lifespans and infection levels. ​The insects were found to be infectious at 19C (66F) as the Zika virus was present in their salivary glands.
Dr Marcus Blagrove, who led the study, told New Scientist: "The warmer the environment is, the warmer the mosquito, which allows the virus to replicate faster.
"That tends to be why mosquito-borne viruses have major outbreaks in hot countries, particularly at hot times of year."
Zika transmission by Aedes albopictus mosquitoes could also increase over high-altitude regions, the study found, similar to how climate impacts are expected to affect the spread of malaria.
Even under the most ambitious IPCC scenario - which sees carbon emissions beginning to decline this year and and go to zero by 2100 - the risk of Zika transmission is still likely to spread into the southern US states, as well as further into China and Europe.
However a vaccine or sudden reduction of mosquitoes through control measures could have an affect on limiting the spread, Dr Blagrove told The Independent.
Outbreaks of Zika virus have been recorded in Africa, the Americas, Asia and the Pacific, according to the World Health Organisation. The virus is transmitted mainly by Aedes mosquitoes which bite during the day.
Most people who are infected with the Zika virus do not develop symptoms, according to WHO. Mild symptoms that can develop include fever, rash, conjunctivitis, muscle pain and headaches.
In October 2015, Brazil reported a link between Zika virus infection and infants born with the rare neurological condition, microcephaly. It is also associated with pregnancy complications including preterm birth and miscarriage.
The study was published on Wednesday in Proceedings of the Royal Society B journal.
Register for free to continue reading
Registration is a free and easy way to support our truly independent journalism
By registering, you will also enjoy limited access to Premium articles, exclusive newsletters, commenting, and virtual events with our leading journalists
Already have an account? sign in
Register for free to continue reading
Registration is a free and easy way to support our truly independent journalism
By registering, you will also enjoy limited access to Premium articles, exclusive newsletters, commenting, and virtual events with our leading journalists
Already have an account? sign in
Join our new commenting forum
Join thought-provoking conversations, follow other Independent readers and see their replies