Climate scientists may have been underestimating global warming, finds study
The Earth's average temperature could have risen by up to 1.2C, rather than about 1C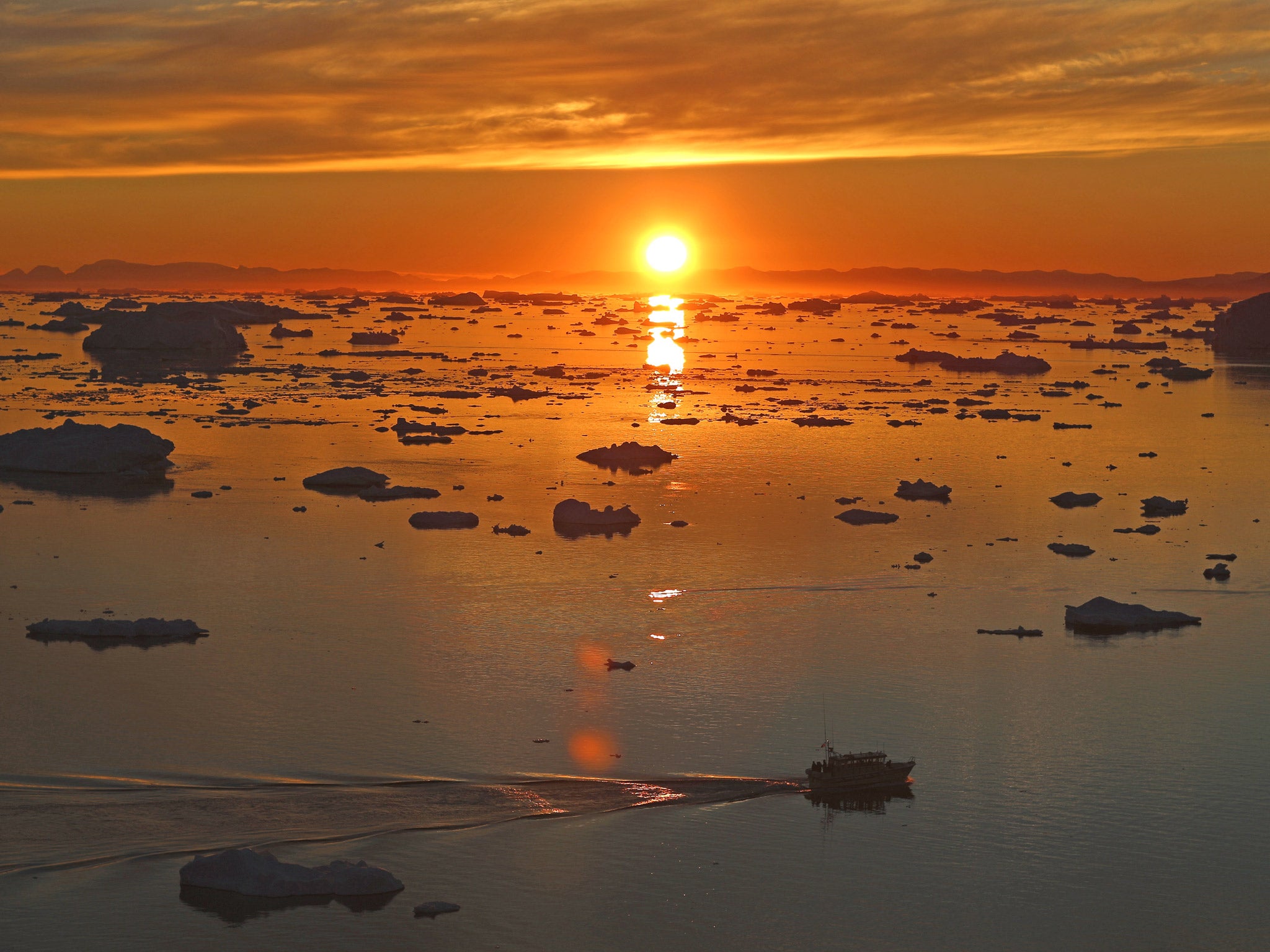 Preventing global warming from becoming "dangerous" may have just got significantly harder after new research suggested climate scientists have been using the wrong baseline temperature.
The amount of global warming is often measured relative to the late 19th century even though this is about 100 years after the start of the industrial revolution, when humans started burning large amounts of fossil fuels.
Now an international team of scientists has suggested that the Earth's true "pre-industrial" temperature could be up to 0.2 degrees Celsius cooler.
That would mean that instead of about 1C of global warming, the planet's average temperature may have risen by up to 1.2C.
According to the Paris Agreement on climate change, the world should try to limit global warming to as close to 1.5C as possible to avoid its worst effects, such as deadly heatwaves, sea level rise that threatens coastal cities and more violent storms.
One of the researchers, Professor Michael Mann, said the Intergovernmental Panel on Climate Change (IPCC) had been using a definition of pre-industrial "that is likely underestimating the warming that has already taken place".
"That means we have less carbon to burn than we previously thought, if we are to avert the most dangerous changes in climate," he said.
"When the IPCC says that we've warmed 1C relative to pre-industrial, that's probably incorrect. It's likely as much as 1.2C."
The study, described in a paper in the journal Nature Climate Change, found that anything from 0.02C to 0.21C of warming could already have taken place before the late 19th century.
The lower end of that range would mean the current use of the late 19th century is reasonably accurate, but the upper end would be a substantial change.
Professor Mann, of Pennsylvania State University, said that either the Paris targets "have to be revised" or the world could simply decide that they only wanted to restrict warming relative to the 19th century.
His colleague, Dr Andrew Schurer, of Edinburgh University, told The Independent: "If we assume there has been warming up to the late 19th century, those targets become slightly tighter and therefore harder to reach."
But he said that defining the targets was more a matter for policymakers, based on the available evidence and risks, than scientists.
"I don't think the findings will necessarily mean that climate change will be made worse than it was previously … it's a slightly abstract concept," Dr Schurer said.
10 photographs to show to anyone who doesn't believe in climate change
Show all 10
"It really needs to be defined better in order that we know where we are in terms of reaching the target."
If there had already been 0.2C of global warming by the late 19th century, the researchers calculated this would increase the chance of exceeding the 1.5C target rose from 61 to 88 per cent – even if humans dramatically reduced greenhouse gas emissions. The chance of breaching 2C increased from 25 to 30 per cent.
"Mitigation targets based on the use of a late-19th century baseline are probably overly optimistic and potentially substantially underestimate the reductions in carbon emissions necessary to avoid 1.5C or 2C warming of the planet relative to pre-industrial," the scientists wrote in the paper.
"While pre-industrial temperature remains poorly defined, a range of different answers can be calculated for the estimated likelihood of global temperatures reaching certain temperature values.
"We would therefore recommend that a consensus be reached as to what is meant by pre-industrial temperatures to reduce the chance of conclusions that appear contradictory being reached by different studies and to allow for a more clearly defined framework for policymakers and stakeholders."
Join our commenting forum
Join thought-provoking conversations, follow other Independent readers and see their replies