Teenage climate campaigners on hunger strike over plan for new UK deep coal mine
'I don't do this lightly but it's a last resort as I feel we haven't been taken seriously yet,' says 15-year-old still awaiting response from minister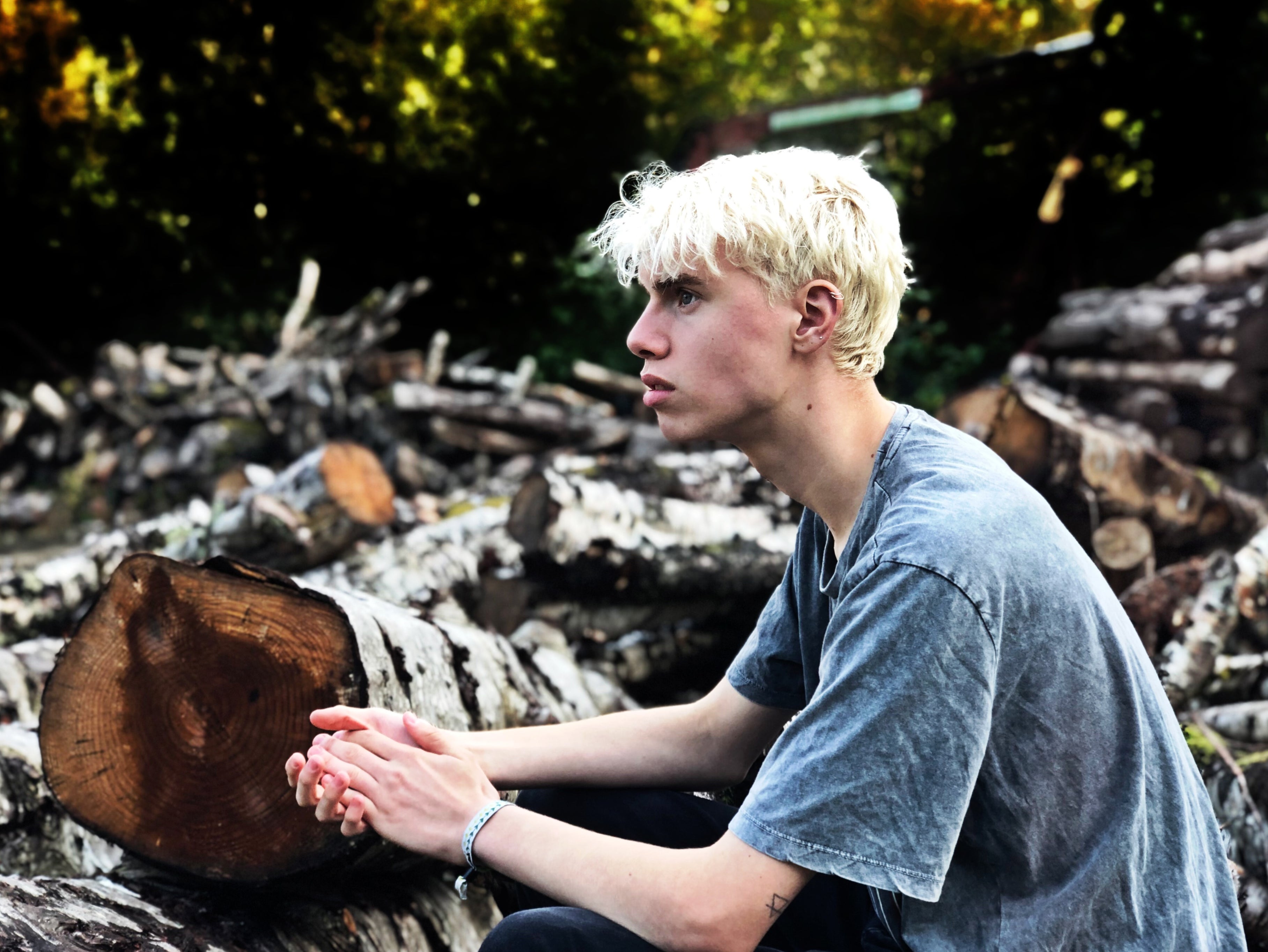 Two teenage climate activists are five days into a hunger strike in protest at the government giving the go-ahead to a new coal mine.
Elijah Mckenzie-Jackson, 17, and Lissy Green, 15, have been refusing all food in the hope of convincing ministers to rethink what they call an "insane" and "immoral" decision.
The government has announced it will not block – as requested by a local MP – plans for the UK's first deep coal mine in 30 years.
The undersea mine, at Whitehaven in Cumbria, is expected to produce 2.5 million tonnes of coal every year for the UK and European steel industries.
West Cumbria Mining says the new development will create 500 jobs, and supporters say producing steel in the UK avoids the need to import it, which itself would create carbon emissions.
But environmentalists say all countries should be curbing the burning of fossil fuels, which emits greenhouse gases, not increasing it.
Lissy and Elijah say they want to draw attention to how the decision flies in the face of government targets to cut carbon emissions and reach net-zero emissions by 2050.
They say they are both feeling tired and hungry after having no food for five days – and are disappointed they have had no response after writing to planning minister Robert Jenrick.
The government has defended its decision to allow the mine by saying it is a local decision. Cumbria council gave the plan the go-ahead in 2019 but this month ministers refused to "call in" the application.
Elijah, an A-Level pupil from London, said: "The climate crisis is ultimately the biggest issue facing humanity, and should be at the forefront of all political decisions including the mine. This should have paramount importance in governmental decisions.  
"I recognise this may be a local success story but it's a disaster on a national level to meet our carbon targets. And climate change goes beyond borders so something so detrimental to the environment should be discussed nationally."
Lissy, from Windsor, Berkshire, told The Independent: "We are in an ecological emergency and it's insane to me that in times like these a deep coal mine would even be proposed.
"I don't live in Cumbria but this mine will have global implications – this decision is not something that should be made on a local level.
"I would rather do another form of protest and the decision to hunger strike is not one I take lightly but it's a last resort for us.
"I have been involved in many other kinds of climate protests in the past and will be in the future, and feel that generally we haven't been taken seriously yet."
Asked how long they will keep up their hunger strikes, Elijah said: "I have thought about this a lot, and Robert Jenrick cannot ignore us for ever. However, due to NHS capacity, I would not want to put any more pressure on our key workers during the worst point in the pandemic. We must act on both crises."
Lissy said: "This is what I feel I have to do to be heard by those in power, and in the current coronavirus lockdown regulations, this is something I can do from home.
"My mum has always been very supportive and supports our cause. She wishes there was another way as obviously my health is a priority to her but she understands why I feel this is what I have to do. She also understands the scale of this crisis."
Elijah, who staged a first hunger strike last year outside Parliament, has lost 2.5kg in weight, and said he felt exhausted, quite weak and drained.
"Last year's protest sparked awareness in the media and the public, and political promises from MPs, but no immediate action. This hunger strike we hope will be different," he said.
A spokesperson for Mr Jenrick's communities and local government department said: "Planning decisions should be made at a local level wherever possible. This application has not been called in and is a matter for Cumbria county council to decide."
Join our commenting forum
Join thought-provoking conversations, follow other Independent readers and see their replies