Coalition parties split over energy companies' green obligations
Cable warns against 'short-sighted and foolish' decisions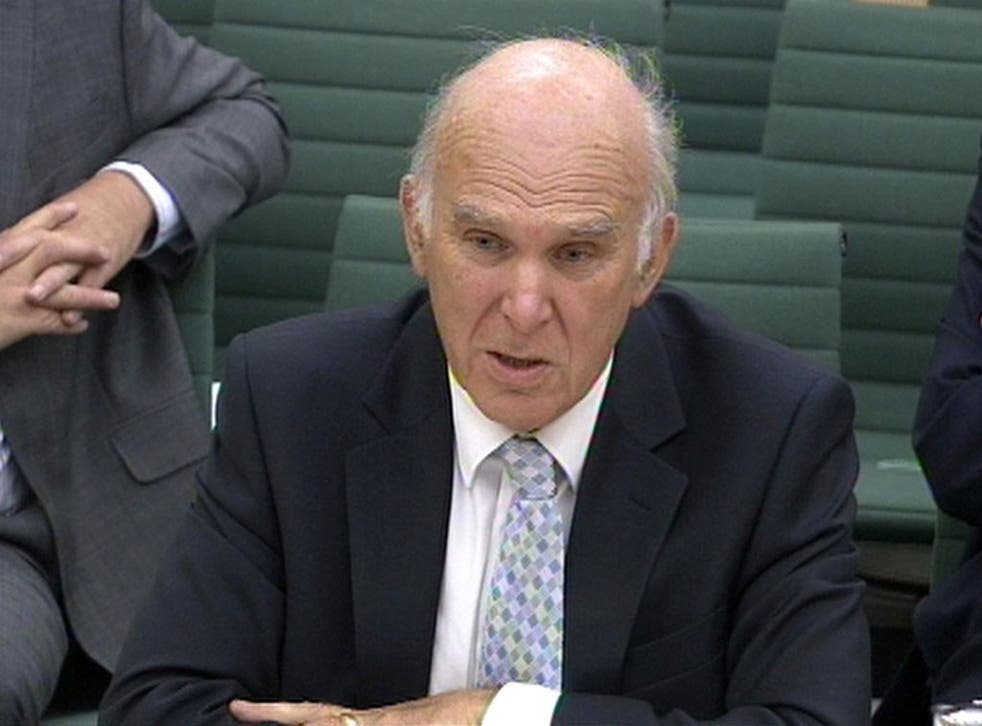 David Cameron has ordered a review of green energy taxes as a way of easing the pressure on "squeezed" families amid claims the levies add more than £100 to an average annual bill.
But his move has triggered fresh Coalition tensions, with Vince Cable, the Liberal Democrat Business Secretary, warning it would be "very short-sighted and foolish" to scrap environmentally-friendly policies.
The Independent disclosed that senior Tories were sympathetic to scrapping or diluting the Energy Companies Obligation under which the "Big Six" suppliers are required to pay for energy efficiency measures for lower-income homes.
The Prime Minister's official spokesman confirmed the Government was looking "across the board" at ways of cutting household bills.
Asked if the green levies were being reviewed, he said: "You would expect us, when family budgets are under pressure, to be looking at ways of whether or not more can be done to help them. That is what the Government will be doing."
The spokesman said Mr Cameron was clear the measures, aimed at boosting renewable energy production, "should not be there for a second longer than they need to".
The issue of the cost of energy has climbed up the political agenda since Ed Miliband, the Labour leader, promised a 19-month price freeze if his party wins the next general election.
The energy supplier SSE this week announced a rise of up to 10 per cent in its prices. The move is expected to be followed by steep increases by the other major suppliers – Centrica, E.ON, EDF, Scottish Power and npower.
Alistair Phillips-Davies, the chief executive of SSE, called for a debate on environmental levies. He said: "If we carry on firmly behind the green agenda, we will continue to have price increases like this."
SSE argues that gas and electricity bills would drop by £110 per household if green energy subsidies and the cost of other schemes, such as free loft insulation, were met through general taxation rather than energy prices.
Mr Cable made no attempt yesterday to deny the Government was split over whether to scale back green levies.
"It is a continuing argument in the coalition, because Liberal Democrats have been arguing that we need to maintain a long-term priority towards a less carbon-based and polluting economy," he told the BBC.
"What we shouldn't be doing is scrapping our environmental policies. That would be very short-sighted and foolish."
Caroline Flint, the shadow Energy and Climate Change Secretary, said: "We must always be vigilant about the impact of Government policy on people's energy bills. But investment in new sources of clean energy and energy efficiency will bring down bills in the future.
"It would be wrong to let energy companies off the hook by scrapping obligations on them, while doing nothing to stop them overcharging people. Britain's energy market isn't working for ordinary families and businesses."
Join our new commenting forum
Join thought-provoking conversations, follow other Independent readers and see their replies