Coca-Cola produces over 100 billion disposable plastic bottles, Greenpeace says
The environment group claims it has uncovered what it calls the company's 'eye-popping' use of throwaway plastic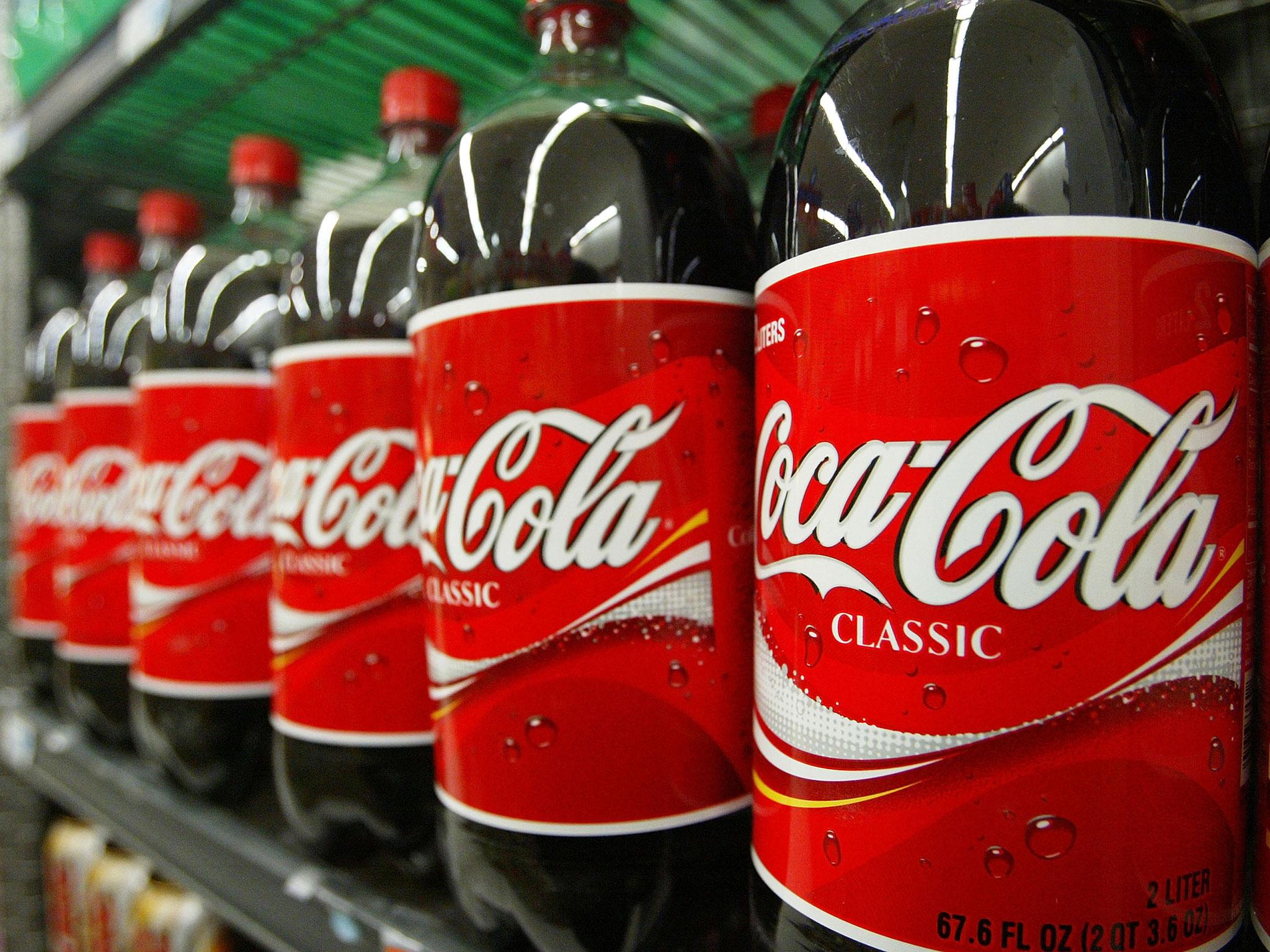 Coca-Cola is failing to combat the environmental damage caused by it producing over 100 billion throwaway plastic bottles each year, a new analysis by Greenpeace has revealed.
Last March the fizzy drinks company came under fire for refusing to disclose how much plastic it produces in a survey of the top six global drinks manufacturers, conducted by Greenpeace.
However, the environment group now claims it has uncovered what it calls the company's "eye-popping" use of throwaway plastic.
The charity looked at Coca-Cola's annual sales figures of certain product lines and the proportion that they have represented in the company's overall packaging mix since 2012.
Using this method, Greenpeace concluded that Coca-Cola sells in the region of 108 to 128 billion plastic bottles each year.
According to the research, the world's biggest soft drinks company's single-use plastic bottles now account for almost 60 per cent of the company's global packaging – a number that has increased by 12 per cent from 2008 to 2015.
Coca-Cola in 2013 set a target for its recovery and recycling rates in developed countries to rise to 75 per cent by 2020. However Greenpeace's analysis of Coca-Cola's available data from 2013 to 2015 revealed that this rate is actually declining. Greenpeace says that the rate fell from 63 per cent in 2013, to 61 per cent in 2014 and 59 per cent in 2015.
"The rate at which Coca-Cola is pumping out single-use plastic bottles is just breath-taking,"said Louise Edge, senior oceans campaigner at Greenpeace UK.
"In the absence of full disclosure from Coke, we've calculated that it produces over 100 billion throwaway plastic bottles every year – an eye-popping 3,400 a second – while refusing to take responsibility for its role in the plastic pollution crisis facing our oceans. Our oceans simply can't stomach any more of Coca-Cola's plastic," she added.
Some 16 million plastic bottles end up in the environment every single day in the UK, according to Greenpeace.
A spokesperson for Coca-Cola Britain told said they were "disappointed" to read the report from Greenpeace UK.
"Coca-Cola is one of the few consumer goods companies whose packaging is 100 per cent recyclable. In Great Britain, we have reduced the amount of packaging we use by 15 percent since 2007 and we currently use 25 per cent recycled plastic in all of our bottles," a spokesperson for the company said.
"Globally, we continue to increase the use of recycled plastic (rPET) in countries where it is feasible and permitted. We are also actively involved in conversations with policy makers and other experts about what more can be done to reduce litter and improve recycling and recovery rates and are one of the companies who have agreed to join DEFRA's litter strategy working group which will focus on addressing this problem," it added.
In March, and representing a major u-turn for the company, Coca-Cola UK announced that it was supporting the deposit return scheme (DRS) in Scotland. The scheme is designed to encourage consumers to return their drinks bottles by adding a small refundable charge at sale.
10 photographs to show to anyone who doesn't believe in climate change
Show all 10
At the time the company said it remains fully committed to finding new ways to minimise the materials it uses, reduce waste and work with other stakeholders to improve recycling rates across Britain.
According to a study released in October last year by Recycle Now, the national recycling campaign for England, which is funded by the Government, UK households use an average of 480 plastic bottles a year, but recycle just 270 of them.
Join our commenting forum
Join thought-provoking conversations, follow other Independent readers and see their replies