Fossil fuel firms 'could be sued' for climate change
Filipino human rights committee finds world's biggest oil companies have legal and moral responsibilities to act, as Greta Thunberg says children's rights being violated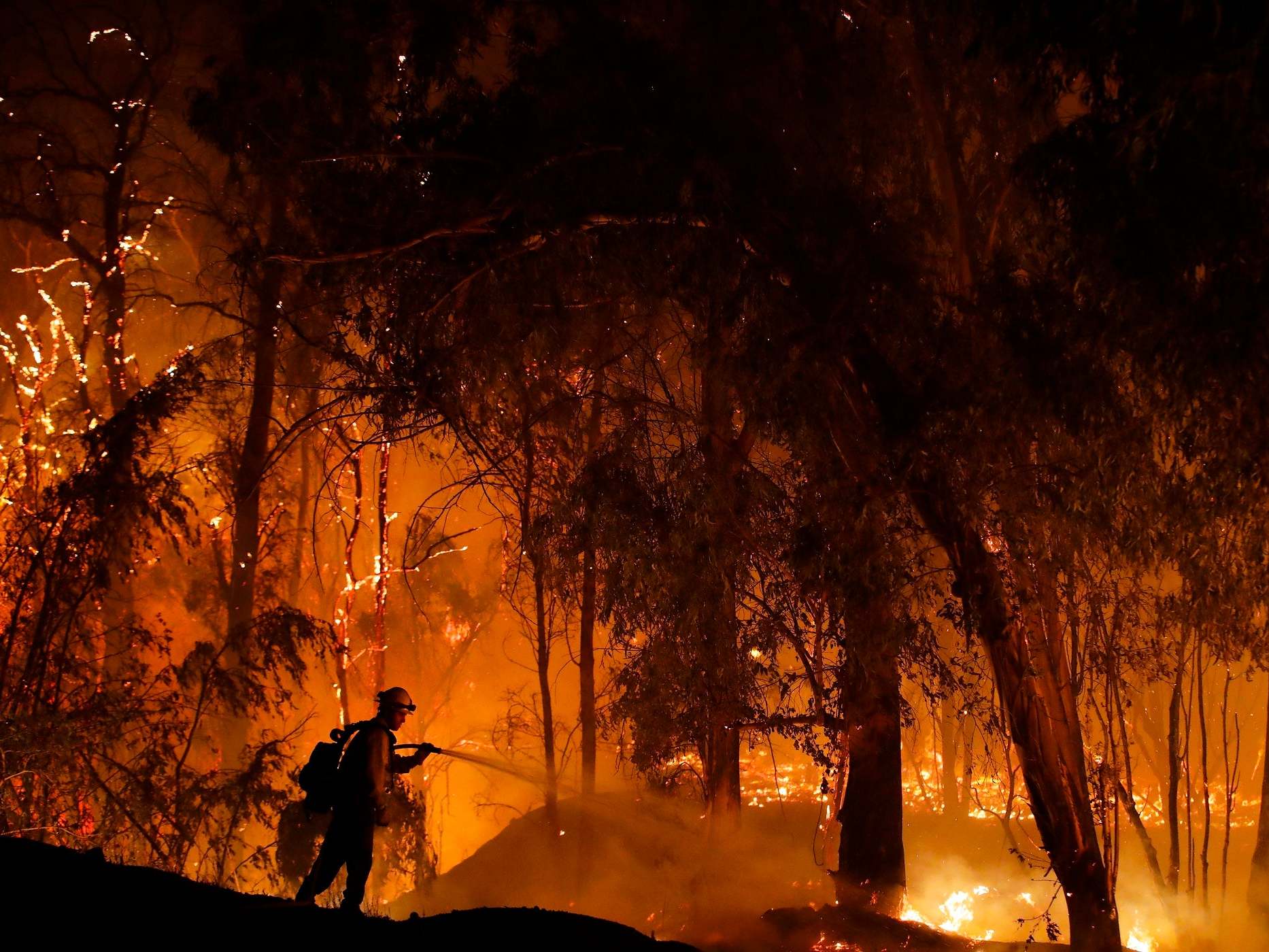 The world's most polluting companies could be sued for their contributions to global warming, a major human rights inquiry has found in what has been described as a "landmark victory for climate justice".
The head of a Philippines Commission on Human Rights panel, which has been investigating climate change for three years, revealed its conclusions on Monday that major fossil fuel firms may be held legally responsible for the impacts of their carbon emissions.
The announcement was made by commissioner Roberto Cadiz during COP25 international climate talks in Madrid, which have seen a growing focus on human rights issues.
The commission was tasked in 2016 by Greenpeace South-East Asia and other local environmental groups whether 47 of the world's biggest fossil fuel firms – including Shell, BP, ExxonMobil and Total – were violating the rights of Filipino citizens. It held hearings in Manila, New York and London where it heard from scientists, lawyers and people who had suffered from climate-related disasters.
Its final report, which has yet to be published, will say that these companies have clear legal and moral responsibilities to act, which includes shifting away from fossil fuels and investing in cleaner energy sources.
Greenpeace Southeast Asia executive director Yeb Saño described the inquiry's conclusions as a "landmark victory for climate justice".
Environment news in pictures
Show all 8
He noted that a growing number of cases related to climate change are now being filed in courts across the world "and with the conclusion of this investigation, we believe many more communities will take a stand against fossil fuel companies that are putting profit before people".
ExxonMobil, for example, one of the world's largest oil and gas firms, has faced multiple legal challenges from US states and shareholders who claim it misled investors and the public over the real risks of climate change. And in Germany, utility firm RWE is being sued by Peruvian farmer and mountain guide Saúl Luciano Lliuya whose home is at risk from a melting glacier.
The human rights implications of climate change cannot be avoided during the ongoing talks in Madrid, but observers fear that attempts to include human rights protections in the finer details of the Paris Agreement are failing.
In September the UN High Commissioner for Human Rights Michelle Bachelet described the climate crisis as a "rapidly growing and global threat to human rights" and said no countries or institutions could stand on the sidelines without acting on it.
On Tuesday, a group of young people including Swedish teenage activist Greta Thunberg will send a letter to the prime ministers of Norway and Canada accusing them of violating children's rights by supporting new oil and gas development.
They had already lodged a petition with the UN Committee on the Rights of the Child in September, saying Argentina, Brazil, France, Germany and Turkey are perpetuating the climate crisis by failing to curb emissions and promoting fossil fuels.
During her first official appearance at the talks, Thunberg also sought to draw attention to the plight of Indigenous Peoples and other vulnerable groups by handing the microphone over to a diverse panel of young people.
Activists from Indigenous backgrounds and developing nations, who are disproportionately at risk from climate change despite contributing little to global carbon emissions, feel their stories have been sidelined in political discussions and the wider media.
Angela Valenzuela, an activist from Chile, which was originally due to host the talks, said she had found it "outrageous" that her government had tried to clean up its image in Madrid "while committing human rights violations every day".
"While countries congratulate each other for their weak commitments the world is literally burning out," she said. "But we are courageous. We continue to flood the streets, even if we are risking our lives."
Join our commenting forum
Join thought-provoking conversations, follow other Independent readers and see their replies