Cornwall hotter than California? British sea temperatures hit all-time high
A study by the Plymouth Marine Laboratory has found that water temperatures in Britain are the highest they have been since monitoring began seven years ago
Jack Simpson
Saturday 26 July 2014 17:34 Comments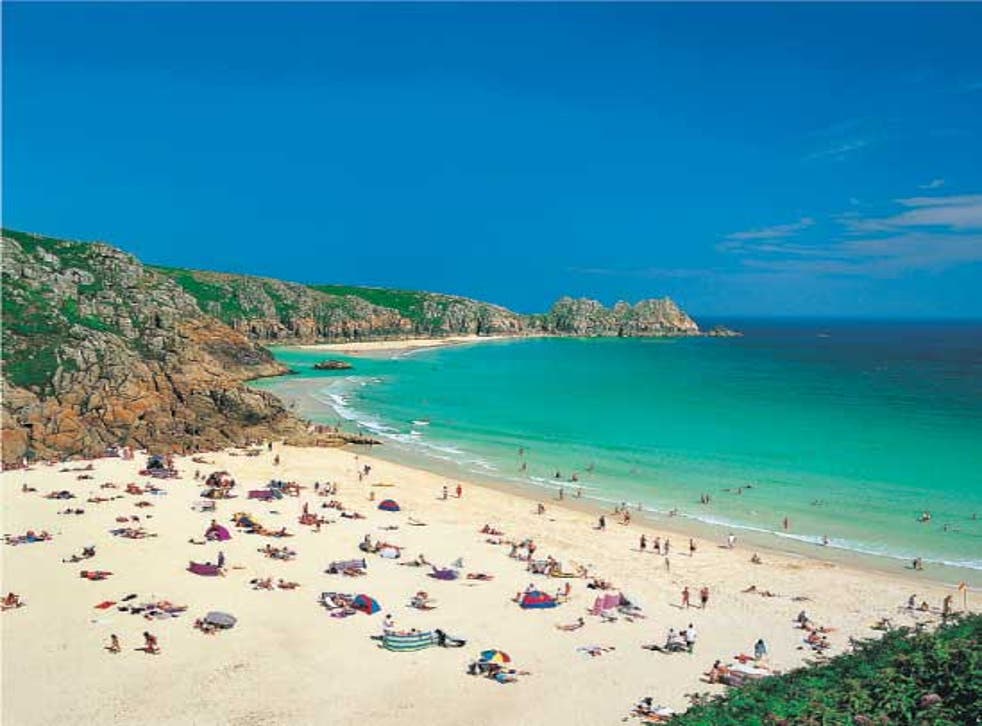 British seas are currently warmer than California's, according to a study by British oceanographers.
Recordings taken by Plymouth Marine Laboratory (PML) have found that the temperature of Britain's seas is at an all-time high, and places like Start Bay in Devon and Perranporth in Cornwall, are currently experiencing warmer waters than Californian holiday hotspot Santa Monica.
According to Dr Tim Smyth of the PML, light winds, calm seas and warm night time temperatures were all contributors to the warmer seas we are enjoying.
Despite a sluggish start in the early part of the year, the unusually warm weather we have enjoyed since June has seen water temperatures rise by 4C – twice as fast as usual.
This has resulted in the highest temperatures recorded in British seas since monitoring began seven years ago.
Best beaches in the UK

Show all 10
He said: "We were looking at an average year until June but over the last six weeks temperatures have risen quickly. It is not surprising because there has been a lot of sunlight and calm weather but also, crucially, mild nights, so less heat is lost."
Many believe that this increase in British sea temperatures is a direct result of climate change, but Dr Smyth disagrees.
He told the BBC: "We have had some pretty awful summers followed by a good summer last year and a potentially good summer this year so we can't say it's part of some climate shift."
This is all good news for British coastal resorts who expect that the warm seas could lead to an increased number of last minute holidaymakers opting for the south west coast this summer.
Malcolm Bell of Visit Cornwall, told The Times: "We estimate that 10 per cent to 15 per cent of people leave their holiday decisions until the last moment and this might bring them our way.
Read More stories: Heatwave to stay until mid-August
Britain's 50 best beaches
Britain's priciest seaside towns
"With temperatures about 25C (77F) and the sea at 20C (68F), it is close to perfect for Brits who don't like Mediterranean heat."
As well as providing warmer seas for holiday makers to revel in this summer, the increase in sea temperatures along Britain's coasts could also see a number of new exotic fish, including sunfish and bluefin tuna migrating to the southwest coast.
Already a number of fishermen have spotted tuna in the bluefin tuna in waters around Devon and Cornwall and this trend is expected to continue with more and more species moving to the south west this summer.
With the Met forecasting a summer that promises continued warm weather, expect the next six weeks to provide more of the same in terms of high sea temperatures.
Register for free to continue reading
Registration is a free and easy way to support our truly independent journalism
By registering, you will also enjoy limited access to Premium articles, exclusive newsletters, commenting, and virtual events with our leading journalists
Already have an account? sign in
Join our new commenting forum
Join thought-provoking conversations, follow other Independent readers and see their replies