'No going back': How Extinction Rebellion is redefining its image in lockdown
The civil disobedience group was ready for a comeback in 2020, but thanks to the coronavirus pandemic they had to find another way, writes Sean Russell Comments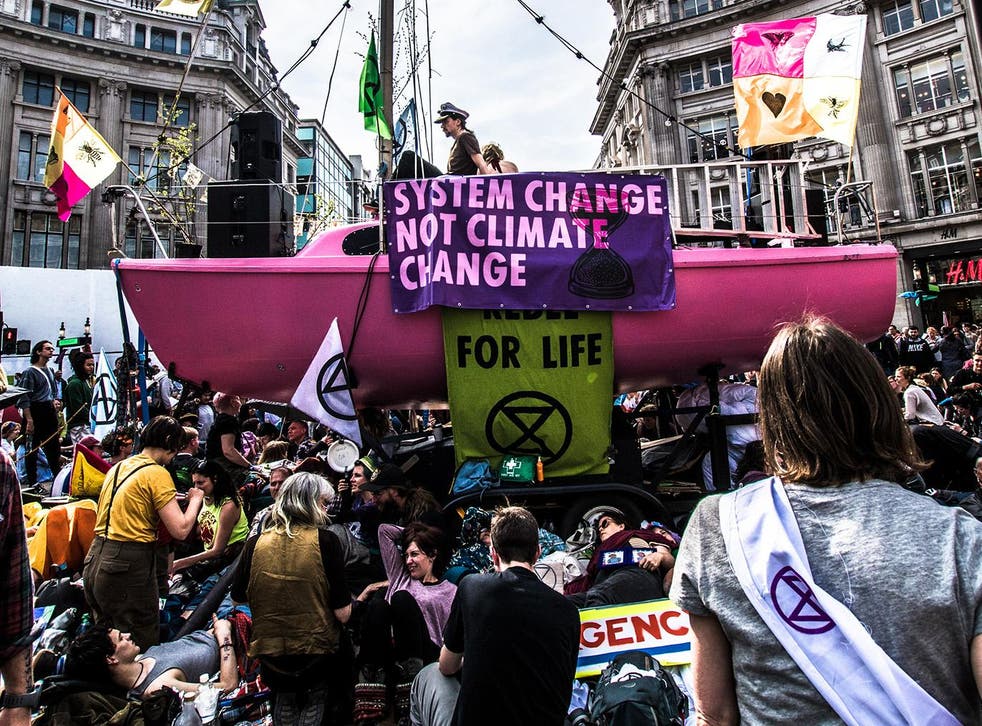 On the crisp warm morning of Monday 18 May, after almost two months of lockdown, Trafalgar Square, usually bustling with tourists and commuters and surrounded by traffic, was taken over by more than 2,000 pairs of children's shoes; lined up in neat rows, waiting. Protestors gathered under the banner: "Covid today – Climate tomorrow – Act now." Extinction Rebellion were back. The group placed the shoes as a ghostly reminder to the government that despite all that's going on, the future of younger generations needs protecting more than ever before. They are demanding a climate-friendly economic recovery plan.
This time last year, London was in another kind of lockdown, with the civil disobedience group blockading main roads all over the capital. This weekend, hundreds of protestors were due to take to the streets in Extinction Rebellion's colourful brand of disruption. But, on 13 March, at a time when it was still strange to see someone wearing a face mask, the group decided they could not go ahead. After all, how can you disrupt what is already disrupted?
"We had to make a call on it," says Anneka Sutcliffe, an actions coordinator, from her bedroom, where XR posters are prominent on the wall behind her. "And it was difficult because there were key figures in the movement that were saying 'don't cancel it, it might be that the virus has peaked and by 23 May it could be perfect timing to be out again', but there was no way we could be forging ahead with that planning.
Join our new commenting forum
Join thought-provoking conversations, follow other Independent readers and see their replies