Could this favela be the blueprint for how our cities should look by 2050?
Leading environmental scientist tells Jay Merrick why mediaeval towns and Brazilian slums can improve urban living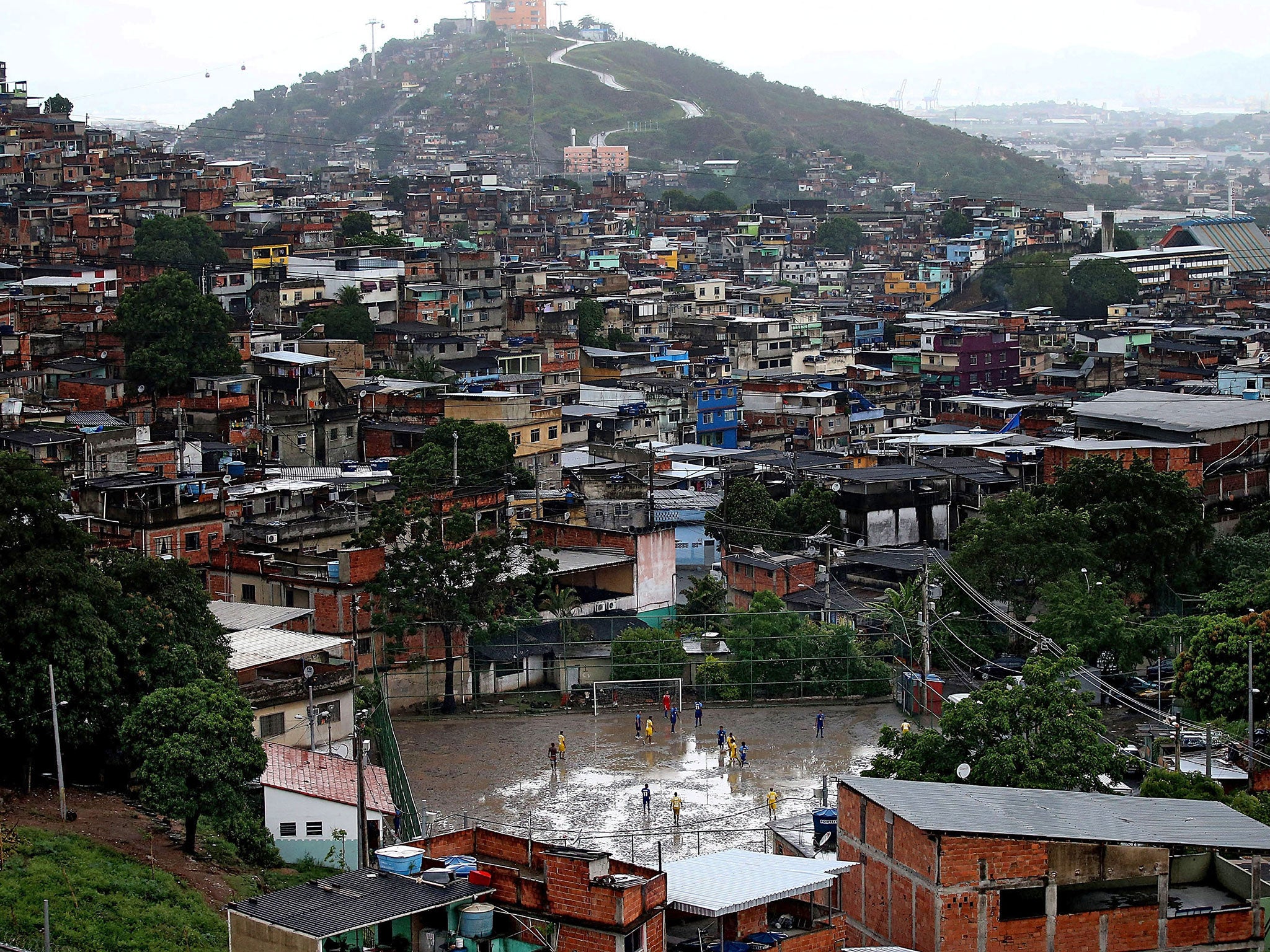 Mediaeval towns and Brazilian favelas could hold the secrets to better urban living and should be studied by architects and planners designing Britain's new green cities, according to a leading environmental scientist.
The tight-knit structure of settlements built in the Middle Ages serves as an important lesson on making modern developments compact and keeping key services easily accessible to the people using them, says former government adviser Sir David King.
While slums represent urban living at its worst, the way they have been built pragmatically to suit the needs of their residents also shows how developments should embrace the "self-organised development" in South American favelas, he said.
As chairman of the Future Cities Catapult urban innovation group, Sir David will tonight argue at a London conference that low-carbon cities cannot be developed without much more detailed data about how major urban areas actually work. Speaking ahead of the event, organised by the Ashden environmental charity, he said he regards the medieval cities of Europe as "an exemplar of a direction to go".
"People got around on foot, which meant that urban development provided a full range of facilities within a walkable distance," he said, pointing out that towns like Cambridge had already reverted to this model. "When I first arrived in Cambridge, people expected to drive everywhere. Now, exactly the opposite is happening."
Because of the increasing physical and human density of cities, Sir David says there may also be important lessons to learn from the kind of "self-organised urban development" that produced South American favelas: "It's quite important that we don't turn the advantages of a bottom-up [urban development] process into a top-down one."
But modern urban design abroad can also provide inspiration. Sir David believes governments and city authorities will have to risk environmentally sophisticated step-changes in urban development based on examples that have achieved social and environmental gains abroad.
They include big urban projects in Bogota and Lima, where interconnected developments of public space, pedestrian and cycle connectivity, public transport and housing have transformed living conditions.
There is an urgent need for planners to ensure they learn from the past and from each other as the urban population becomes larger and more demanding.
The ideas coming from Sir David and his Future Cities Catapult group are underpinned by two looming, carbon-rich statistics: by 2030, there will be around 41 cities in the world with populations of at least 10 million people, mostly in China – and by 2050, two-thirds of the world's population will live in cities.
Many people will be middle class – 4.5 billion of them by 2030, half of the world's projected population – increasing the demand for goods and transport.The supply-chain scientist John Kasarda has formed an ultra-commercialised vision of how to service this future, with skies full of cargo aircraft, delivering a "sustainable world" in which everybody "lives like Americans, only with no penalty to the planet."
But Sir David believes better design and use of infrastructure can avoid this.
"Land use, water, and food production are under significant stress, and managing the process through urban development is a big part of managing the future," he said. Sir David warned there will be much more urban strain to come, because the development of infrastructure and utilities is not treated in an integrated way.
But the man who has advised the government on GM crops and foot and mouth disease believes that the use of powerful urban development software can help planners and architects design their way out of the current ad hoc, carbon-emitting chaos that typifies "improvements" in transport and utilities. "Infrastructure is seen as separate units. We must, in the future, see cities as networks of systems."
His group's Sensing London project is already collecting environmental data from four "living laboratory" sites in the capital. And, working with a range of academic and private sector collaborators, it has developed software capable of processing detailed real-time data on how the population uses the city, producing 3D maps of integrated, environmentally efficient urban change.
Collecting the data is only one part of the challenge, of course. Building the future it informs is another.
Join our commenting forum
Join thought-provoking conversations, follow other Independent readers and see their replies