Climate crisis: Campaign for viewers to plant 750,000 trees launched by BBC's Countryfile
Initiative comes as figures show tree planting in the UK has fallen considerably since last year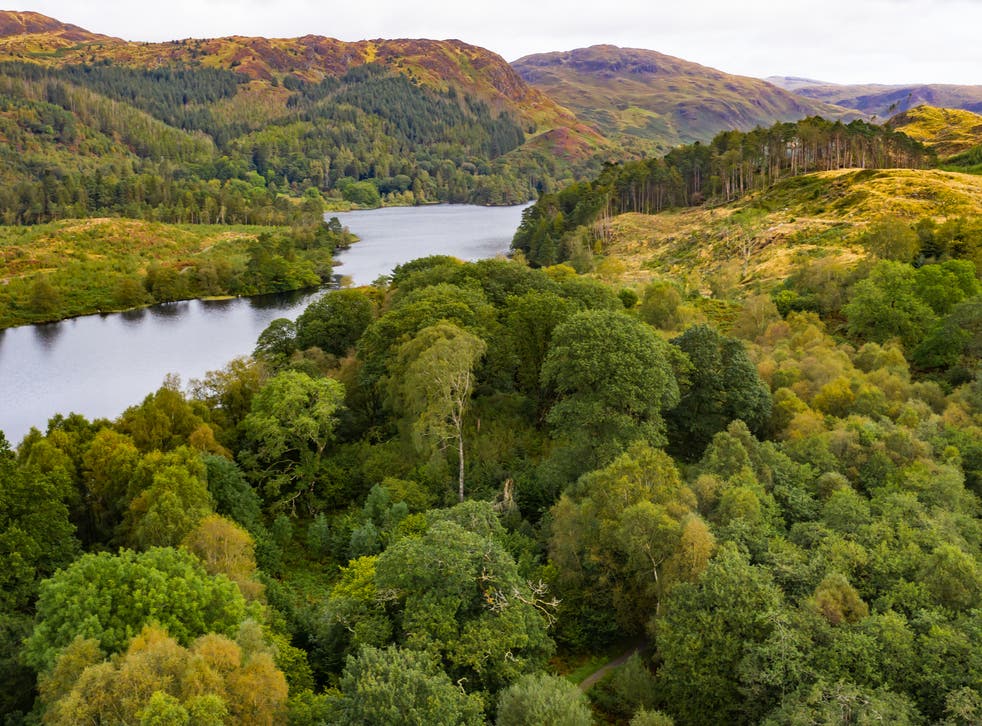 Leer en Español
A campaign to plant 750,000 trees across the UK has been launched by BBC's Countryfile programme.
The two-year plan will encourage viewers to help plant and grow trees in an effort to help tackle the worsening climate crisis.
The BBC said the 750,000 target was selected to match the number of children who will be starting primary school in September.
The initiative, called Plant Britain, will be launched on Sunday in a special episode of the programme, and comes after new government figures revealed the UK is falling far behind on its tree-planting targets, and levels needed to help tackle the climate crisis.
Presenter Anita Rani said: "Plant Britain is something for everyone to be involved with, to do their bit for their mental health, wellbeing and the environment.
"A tree for every child starting school is such a wonderful aim, for children to be able to connect with nature, plant a seed, watch it grow and leave a legacy for the next generation.
"Whether you have a garden, a backyard or even just a windowsill, this is for everybody.
"You can plant in soil, plant in a yoghurt pot, but just plant something."
The programme is working with the Woodland Trust to supply the trees to viewers.
An online interactive map will be used to log where the plants are being grown.
Countryfile will also be sharing information about other types of plants that can be planted in different locations.
England planted just 763 hectares of new forest from April to September of this year, official data shows, which is the equivalent of some 1.3 million trees.
This is only about 70 per cent of the area planted in England in the first half of 2019, according to a new government report.
Around 5,000 hectares of new forest will need to be planted across England every year from 2020 to 2025 in order for the UK to meet its climate targets, according the government's independent climate advisers have said.
And this figure will need to rise to 10,000 hectares after 2025 according to the Committee on Climate Change.
Plant Britain will launch on Countryfile on Sunday on BBC One.
Additional reporting by PA
Register for free to continue reading
Registration is a free and easy way to support our truly independent journalism
By registering, you will also enjoy limited access to Premium articles, exclusive newsletters, commenting, and virtual events with our leading journalists
Already have an account? sign in
Register for free to continue reading
Registration is a free and easy way to support our truly independent journalism
By registering, you will also enjoy limited access to Premium articles, exclusive newsletters, commenting, and virtual events with our leading journalists
Already have an account? sign in
Join our new commenting forum
Join thought-provoking conversations, follow other Independent readers and see their replies