Current Affairs: The stylish electricity pylons sending shockwaves through the National Grid
Work has begun to erect six of the Danish-designed 'T Pylons' in the UK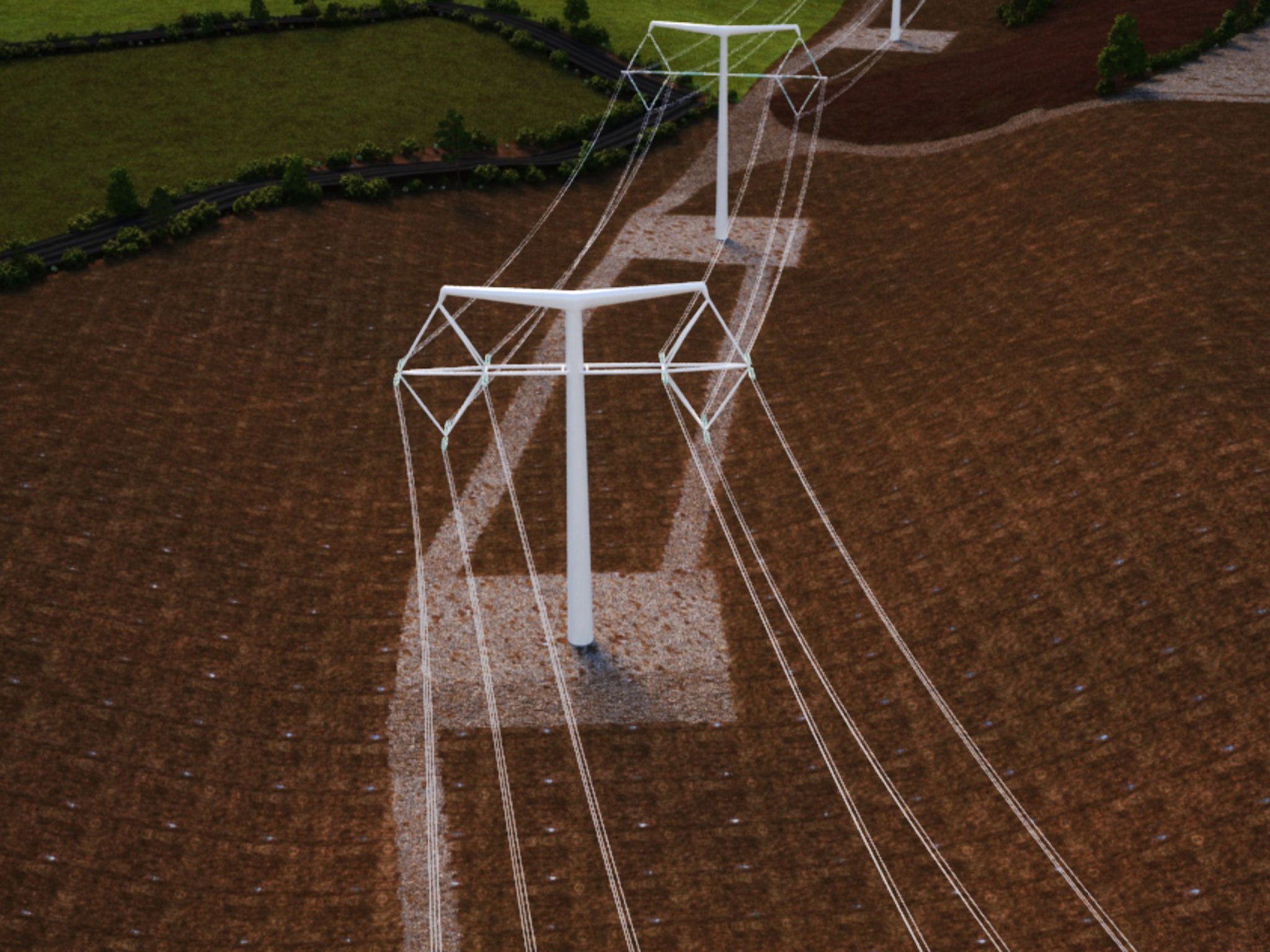 Every Christmas, Norway gives us a spruce tree to decorate Trafalgar Square. But this year the Danes are giving us something for Christmas too: new electricity pylons. Work has just begun to install half a dozen new 'T-pylons' at Eakring, near Southwell, Nottinghamshire. This is where the National Grid trains engineers to work on the pylons and power lines that criss-cross the country.
We've fallen for Nordic noir novels, television, music, fashion and food – and now our countryside is primed for a new Scandi invasion, as these minimalist electricity pylons are rolled out in 2015. So what makes the Danish designs better than British pylons? "They're 35 per cent lower than the existing lattice towers," explains Brian Endahl. "T-pylons have very few parts and a clear-cut configuration, reducing the 'visual noise' from the many bits and pieces on the lattice tower – creating a much more calm setting in the landscape." Endahl led the design team at Bystrup Architects in Copenhagen, who won a competition in 2011 to bring the new pylons to Britain.
Andrew Grant was one of the judges. For the landscape architect, the T-pylons are all about modesty: "I don't think pylons should shout out. Leave that to our beautiful landscape and landmark buildings and structures."
The competition was organised by the Royal Institution of British Architects and some of the designs on the final shortlist of six were more daring; exciting, even: take the joint entry by Amanda Levete and engineers Arup – which looked like a yacht's sail – or Knight Architects' Y-shaped offering.
But for Grant, the winner was clear. The new T-pylons have a certain stylish slenderness, but their public debut could be controversial. The National Grid has them in mind for part of its new 33-mile power line connecting a series of planned wind farms in Powys to the main national electricity network in Shropshire.
But mid-Wales residents have formed protest groups to try and stop both the wind farms – and the accompanying power lines – from being built, arguing both are a blot on their landscape. In other upland areas of natural beauty, pylons could be removed altogether: the National Grid is looking to knock them down and bury power lines in areas such as the Peak District and the Tamar Valley on the Devon/Cornwall border.
Up and down the country there are groups who protest against pylons, from the Somerset Levels to the Scottish Highlands, arguing that that the only good power cable is a buried one. As well as aesthetic concerns, pylons have been blamed by some as a cause of health problems. A new design won't assuage these detractors.
In pictures: Changing climate around the world
Show all 15
But our existing metal pylons have a certain brooding, anthropomorphic charm. They originated as a standardised product developed by the American engineers Milliken Brothers and were chosen for Britain in the 1920s by Sir Reginald Blomfield, an architect who was sniffy about modernism. Yet pylons became symbols of progress: one features in the national emblem of North Korea. And they can even add to a landscape: the pancake-flat Fens of Cambridgeshire are enlivened by straight lines of pylons marching into the distance like iron giants on their way to a place that's always just too far beyond the horizon to fathom.
Britain's Pylon Appreciation Society (yes, really) believes that our existing pylons can be objects of mechanical beauty. Flash Bristow, a member of the society, says that, because the old design is an open one: "...most of what you're seeing is the landscape coming through".
"I like the familiarity of mesh pylons," admits Andrew Grant. "But I understand that there are technical and practical advantages offered by the T-pylon. Where you see both mesh and T-pylons together I think... they will complementn each other in the landscape." A British landscape that's set to become a little more Scandinavian.
Join our commenting forum
Join thought-provoking conversations, follow other Independent readers and see their replies