Government says it will go 'further and faster' to cut emissions following poor progress report
'Raising energy efficiency standards in buildings should significantly reduce emissions if properly enforced'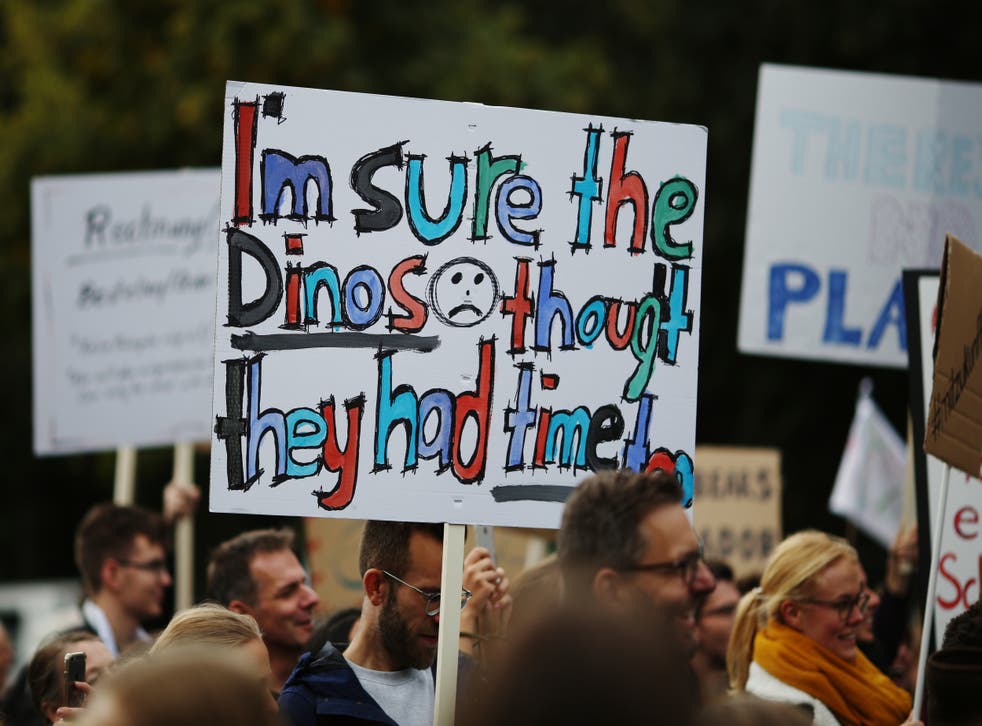 The government has promised to go "further and faster" to cut greenhouse gases after its annual progress report warned current policies and plans are insufficient to meet targets to cut emissions in the 2020s and 2030s.
The Committee on Climate Change (CCC), the government's advisory body, warned action is lagging behind what is needed to meet legal climate targets.
In its response, the government has announced plans to improve the energy efficiency of private rented commercial buildings, which officials said could deliver savings of £1bn a year in businesses' energy bills by 2030.
The moves could include setting minimum energy efficiency standards for rented commercial buildings of level "B" by 2030 – the second highest rating of seven.
A consultation is being launched on proposals to make it simpler to obtain planning permission for large-scale energy storage facilities, such as large battery units for storing power.
Extinction Rebellion launch fortnight of action at Marble Arch, London

Show all 8
Doug Parr, policy director at Greenpeace UK, said: "We're pleased to see the government is holding its hands up in recognition that it must go further and faster in order to end our contribution to the climate emergency.
"Raising the energy efficiency standards in commercial buildings should significantly reduce emissions if properly enforced, and would be a substantive step forward. However, the baby steps taken in other sectors leave masses still to be done."
The government has also pledged "ground-breaking" plans to end emissions by 2050 across all modes of transport, the sector which is now the biggest emitter of greenhouse gases across the UK. The plan is being developed and will be completed next year.
However, Greenpeace said new petrol and diesel cars should be phased out by 2030. It also recommends the government introduces a strategy to reduce demand for aviation, including no Heathrow expansion.
Currently the government has said it is pursuing "sustainable growth" of the aviation industry.
Dr Parr said transport remains one of the government's biggest black spots.
Business and energy secretary Andrea Leadsom said: "Four months ago the UK took the bold step of becoming the first country in the developed world to put into law our ambition to wipe out the UK's contribution to climate change by 2050, following the CCC's advice. This builds on our long and proud track record of leadership – since 1990 we've cut our greenhouse gas emissions by 42 per cent while growing our economy by more than two-thirds.
Support free-thinking journalism and attend Independent events
"More than half of our electricity currently comes from low-carbon sources. And we will keep on going further and faster to ensure our action meets our ambition."
Dr Parr also said there needed to be more spending in delivering net zero emissions.
He said: "Total spending must be increased by an additional £25bn a year, taking investment on the climate emergency to five per cent of government spending. We have an opportunity in the upcoming budget for ministers to put their money where their mouth is. Actions speak louder than words."
Join our new commenting forum
Join thought-provoking conversations, follow other Independent readers and see their replies