2016 breaks record for hottest year ever
Professor Gabi Hegerl, a climatologist named as one of the world's most influential scientific minds, says things are 'getting tight' for efforts to prevent dangerous global warming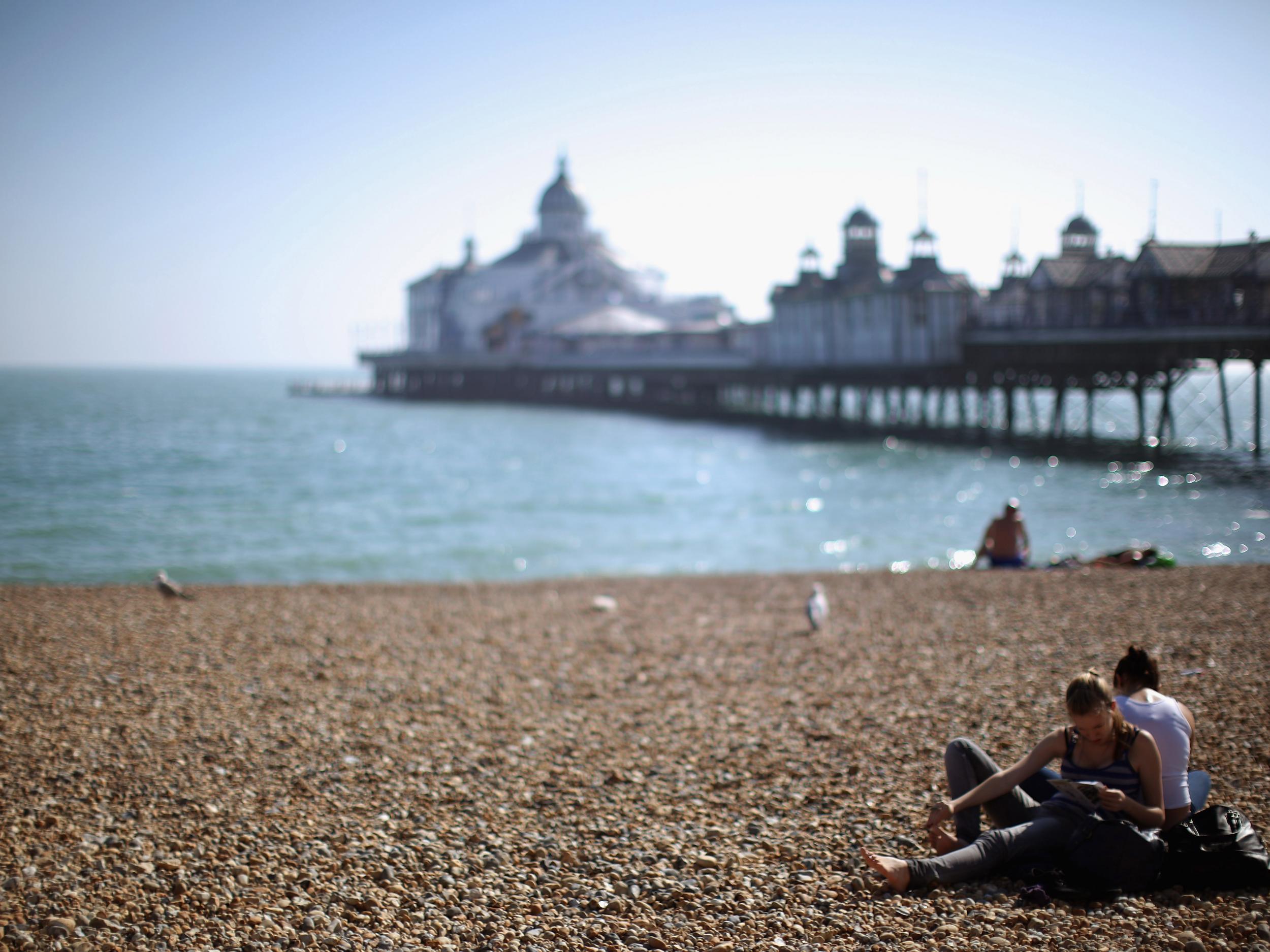 Last year was the hottest since records began 167 years ago, as planet Earth experienced warmer land, warmer seas, warmer air and melting ice as never before, according to new research.
Scientists at the Met Office and East Anglia University found 2016 was 1.1 degrees Celsius warmer than the average between 1850 and 1900.
This puts 2016 only nominally ahead of 2015 by just 0.01C – within the 0.1C margin of error – but the Met Office said it was clear the planet had now experienced two years of "extremely warm" weather.
While the natural El Niño weather effect played a role, it contributed just 0.2C of warming, compared to 0.9C as a result of the greenhouse gas effect.
One world-renowned climatologist warned that time was beginning to run out if humanity hoped to prevent particularly dangerous global warming, which is thought to begin after global temperatures increase by about 2C.
The figures were released just two days before the inauguration of Donald Trump as the 45th President of the United States, who has claimed that climate change is a Chinese hoax, appointed climate science deniers to key positions and spoken about withdrawing the US from the Paris Agreement on climate change.
But the researchers could not have been clearer about why the Earth is heating up so rapidly.
Peter Stott, acting director of the Met Office Hadley Centre, said: "The final figures confirm that 2016 was yet another extremely warm year.
"The temperature for last year was very close to the year before, temperatures for 2016 exceeding those for 2015 by a small margin. 2015 was remarkable for having stood out so clearly from previous years as the warmest year since 1850 and now 2016 turns out to have been just as warm.
"A particularly strong El Niño event contributed about 0.2C to the annual average for 2016. However, the main contributor to warming over the last 150 years is human influence on climate from increasing greenhouse gases in the atmosphere."
10 photographs to show to anyone who doesn't believe in climate change
Show all 10
Echoing Mr Stott's sentiments, Professor Tim Osborn, research director at East Anglia University's Climatic Research Unit (CRU), added: "Multiple lines of independent evidence confirm that the planet has warmed over the last 150 years: warmer oceans, warmer land, warmer lower atmosphere and melting ice.
"This long-term trend is the main cause for the record warmth of 2015 and 2016, surpassing all previous years – even ones with strong El Niño events – in the global temperature record [kept by the Met Office and CRU]," Mr Osborn said.
The figures showed temperatures had risen particularly sharply since the 1960s, which saw a boom in car ownership and rapid economic development in many parts of the world, largely built on electricity from power stations burning fossil fuels.
Compared to the average between 1961 and 1990, the average global temperature last year was 0.77C higher. In 2015, the Met Office had predicted 2016 would be between 0.72C and 0.96C above the 1961-1990 average.
Nasa and the US National Oceanic and Atmospheric Administration (NOAA) are also releasing figures based on separate temperature readings, which are expected to be broadly similar to the Met Office and CRU results.
CIA director nominee Mike Pompeo refuses to accept Nasa's findings on climate change
Professor Gabi Hegerl, a climatogologist at Edinburgh University, was named as one of the world's most influential scientific minds by Thomson Reuters after helping to write reports for the Intergovernmental Panel on Climate Change (IPCC).
Commenting on the Met Office and CRU figures, she said: "For science, another record, and another year to test our models and narrow down projections of future climate.
"Meanwhile, cumulative carbon is increasing. Time is getting tight for avoiding dangerous climate change."
WWF-UK's chief executive Tanya Steele said: "This is yet again a warning sign for governments, businesses and citizens to speed up the shift to a low-carbon economy.
"From our coral reefs being bleached at an alarming rate, to glaciers melting, and the world facing the first mass extinction of wildlife since the dinosaurs, there are more and more danger signs that we are breaching the environmental limits of our planet.
"The good news is that world leaders have recognised this and signed up to take decisive action in Paris at the end of 2015. And we have made progress in the UK: last year electricity generated by renewable sources, such as wind and solar, overtook coal.
"But this is only the start – we need to drastically improve energy efficiency, switch from fossil fuels to renewable energy and change our consumption patterns."
And Bob Ward, policy and communications director at the Grantham Research Institute on Climate Change and the Environment in London, said: "No world leader can afford to ignore these results, which show that people all over the globe are being exposed to increasing impacts of climate change.
"Any politician who denies this evidence from world-class climate scientists will be wilfully turning a blind eye to rising risks that threaten the lives and livelihoods of their citizens.
"The lowest maximum sea ice extent in the Arctic was recorded in March, and the minimum extent in September was the second lowest ever measured by satellites.
"There is evidence of further destabilisation of the major ice sheets in Greenland and West Antarctica, and the global sea level is rising at a rate of about 3.4 centimetres per decade.
"The likelihood of extreme weather, including heavy rainfall and heat waves, is increasing in many parts of the world."
He added that he hoped Mr Trump and his team "will acknowledge and act on this important scientific information".
Join our commenting forum
Join thought-provoking conversations, follow other Independent readers and see their replies